Today was one of those days where everything was wonderful.
In the morning I met the guys to dive, but this time my friend and colleague, Lisa, came along too! She already had her Open Water Diver Course but was really nervous since it's been years since she'd dived. We were so excited to dive together!
There weren't too many guests today, only 4, and they were all qualified divers. The rain and grey clouds were beginning to clear up and I felt overwhelmingly settled into my life here. This place really is home- and it's thanks to the friendships I've made here (especially with the locals) who are becoming more like family to me each day.
The first dive spot, Okkobe Thila, was absolutely beautiful. Packed full of sea-life, including Kashmir Snappers, trigger fish, sweet lips, clown fish, parrot fish, surgeonfish, lizardfish, tuna, box fish, eels, angelfish……… colours everywhere. Incredible. The only annoying thing was my mask kept getting foggy and when I tried to clean it I lost my buoyancy quite a lot, breathing went a bit bad too and I got low on air way before everyone else. I must remember to breath deeply and calmly.
Then we had 45 minutes surface time to chill out on the sun-deck while we headed to the second dive spot, Sunlight Thila. We had good fun laughing about and the weather was gorgeous! The sea was a bright and beautiful, bluey-turquoise splendour.
Every time I've been diving, I'm always more relaxed on the second dive. At about 10m we were at the ocean floor and hovered, in wait of manta. I practised some handstands and laying on my back, and took my fins off so I could tip toe about. Then I looked up and the magnificent creature was above me, swimming slowly and elegantly. We all just gawped at it, utterly memorised! Several times it swam incredibly close to me, and I kept my breathing calm, my movements soft and slow. For this dive I didn't have a singe thought about anything else other than "wow".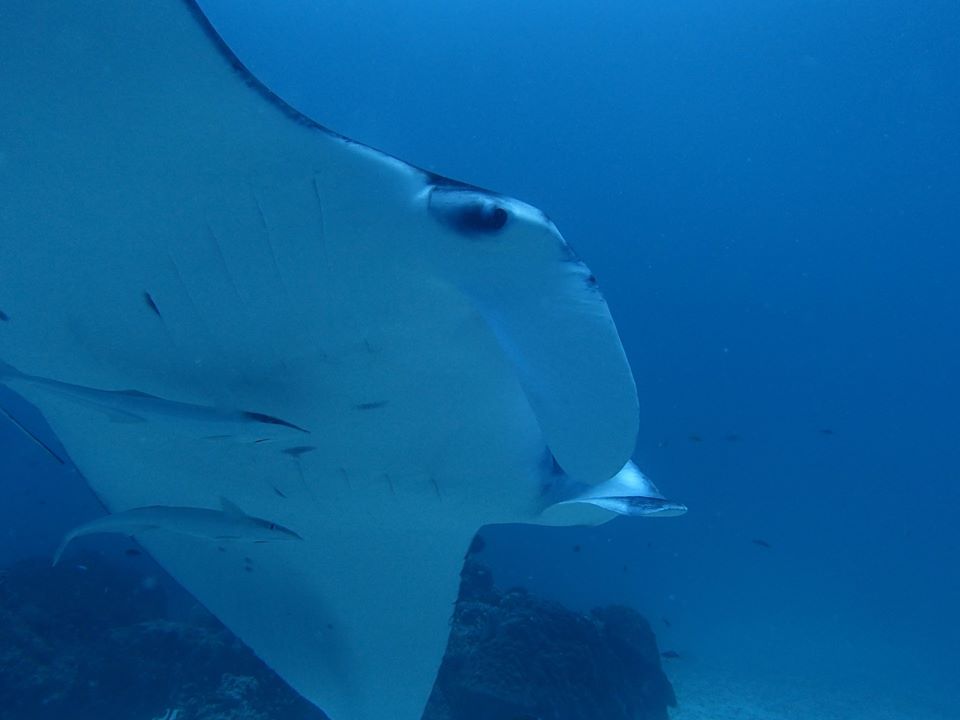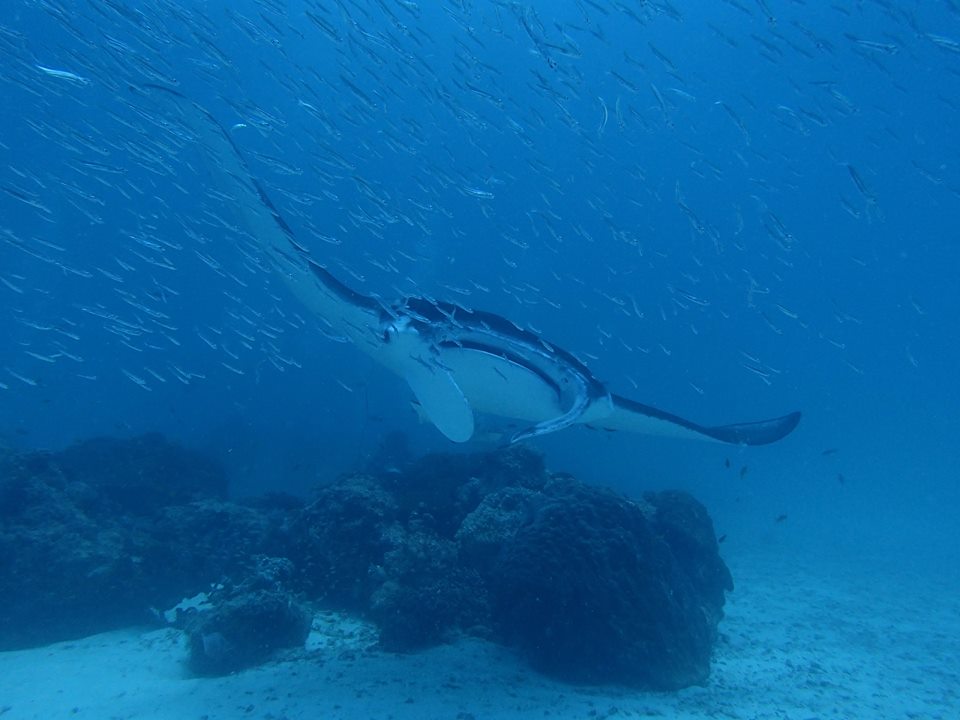 After our manta friend swam away, we moved on and saw some beautiful corals, plants and fish, made ever more stunning by the sunlight shining directly onto us. Then Dhous (instructor, awesome funny guy) pointed over to a beautiful turtle relaxing on the corals. I gave it a little stroke on its shell, and looked around at my friends, all of us smiling.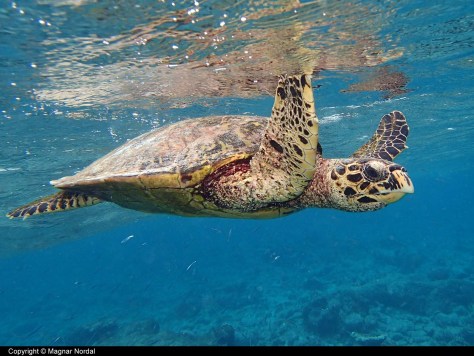 When we surfaced and got onto the boat, the atmosphere was so lovely. After a great morning like that, everyone felt amazing. We were just chatting when one of the crew shouted "dolphins!". I ran ran ran to the front of the boat and could not believe my eyes. There were dolphins… everywhere! 9 or 10 jumped up from the left side, then 9 or 10 from the other, then closer, some swam right up next to the boat, and with the sea absolutely transparent it was incredible!

Then me, Lisa, Siraa and Marcus headed over to HIH (Hulhumale International Hotel) for late lunch and icey cold beers. Now Siraa has his company car it's even easier to get to the airport than before, but on the bad side he had to make do without a beer. I said he could pretend to be Sri Lankan, but somehow I don't think it woulda worked (it's not like being 17 and trying to get into a bar). Anyhow we enjoyed a good lunch and the nitrogen started its effect on us. It's not a really tired like worn-out feeling (like after I teach UKGs on a Thursdsay afternoon), its more like a relaxed (somewhat stoned) feeling.
Now here I am in bed and I think I'll stick on Notting Hill and go blissfully to sleep. Tomorrow's a day off but I'm in work for parent-teacher meetings. I've never done one before, eeek!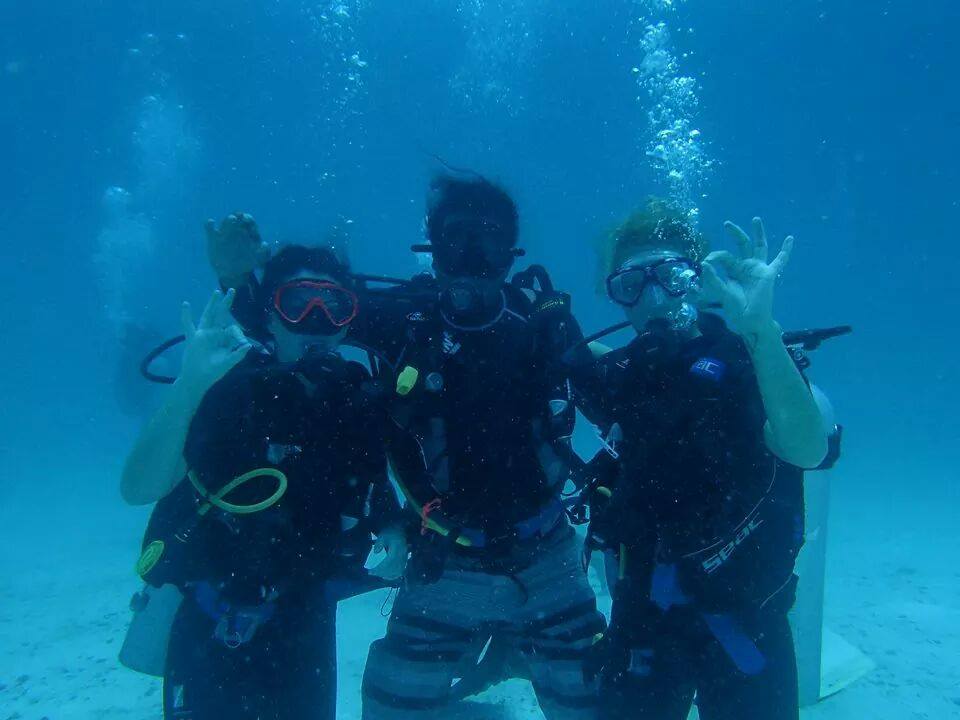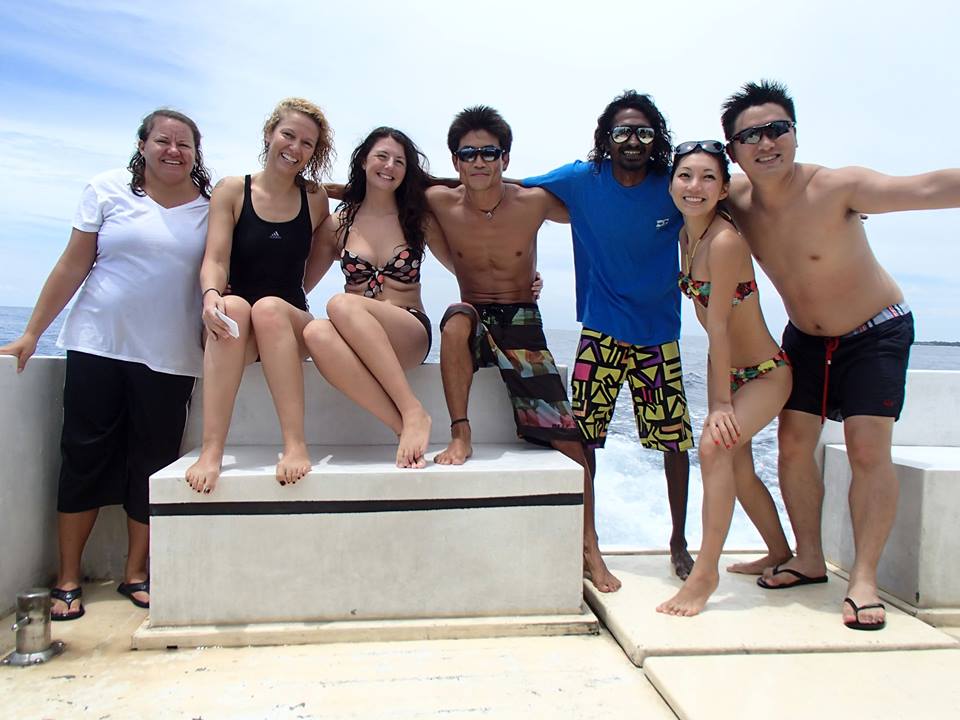 *photographs by Magnar at www.maldivereeffish.com and Mitsuteru
You can find more information to dive with Dive Club Maldives on their Facebook pages here and here. For work-permit holders the price for a trip like this including two dives is $55 (850 MVR).