Link to a map of the atoll in Maldives: http://upload.wikimedia.org/wikipedia/commons/d/d6/Laamu_Atoll.png
Laamu Atoll (otherwise known as Haddhummati) is located in the South of Maldives, easily reached by a 35 minute domestic flight from the capital. Laamu is unique for it's remaining Buddhist archaeological sites– monasteries and stupas's (a mound-like structure once containing Buddhist relics and ashes of Buddhist monks) which were used by Maldivian Buddhists as place of meditation.
How is that relevant to Maldives now?
Well because since the 12th Century, The Maldives have followed the Islamic faith, but before this the whole country and the King were Buddhists. Information on the internet explains that the conversion was probably due to the kings' relations with Arab traders. However I was told a rather different story, a Maldives myth or Rannamaari, about the conversion to Islam under a starry night with some local friends, which goes like this:
One day in the year 1153 a Sunni Muslim visitor named Mohamed Abu al Barakat came to The Maldives, at the time Maldives was Buddhist. During this time, by authority of the king, each month one beautiful young virgin girl would be sacrificed to a terrifying monster down by the beach, in order to keep the monster at bay. She would sit alone in the temple and in the morning the local people would find her, having been raped and murdered. When Mohamed Abu arrived to Maldives, he saw some locals crying in devastation, who told him that they'd just lost their loving daughter to the ferocious beast.
Then there are two different endings- one of faith and one of opinion…
1. Abu offered to take the place of the next girl who was due to be sacrificed and told he would read the Qu'ran at the beast and vanquish it. After Abu recited the Qu'ran in the temple, the beast disappeared forever proving therefore that Allah was the greatest of all.
2. Abu sneaked up to the temple without telling anyone to see what was really going on, and low and behold saw the monster was in fact the king himself. He told the king he and his country must convert to Islam at once, or he will reveal the kings sinful ways to the entire nation. In order to explain to everyone why there was a sudden conversion, the first ending was relayed in order to uphold the kings reputation.
The only sad thing is that a conversion to Islam meant destroying all things non-Islam: monks were taken to Male and be-headed, paintings and statues were destroyed and Buddhist manuscripts were burnt. A British archaeologist named HCP Bell dug out some of the Buddhist remains in 1923, but since then the sites have been heavily vandalised, often by local inhabitants who ransacked the place in vain hopes of finding gold treasures. Not much really remains now except for heaps of stone and gravel.
Nevertheless, I was compelled to visit Laamu, and so should you.
Getting there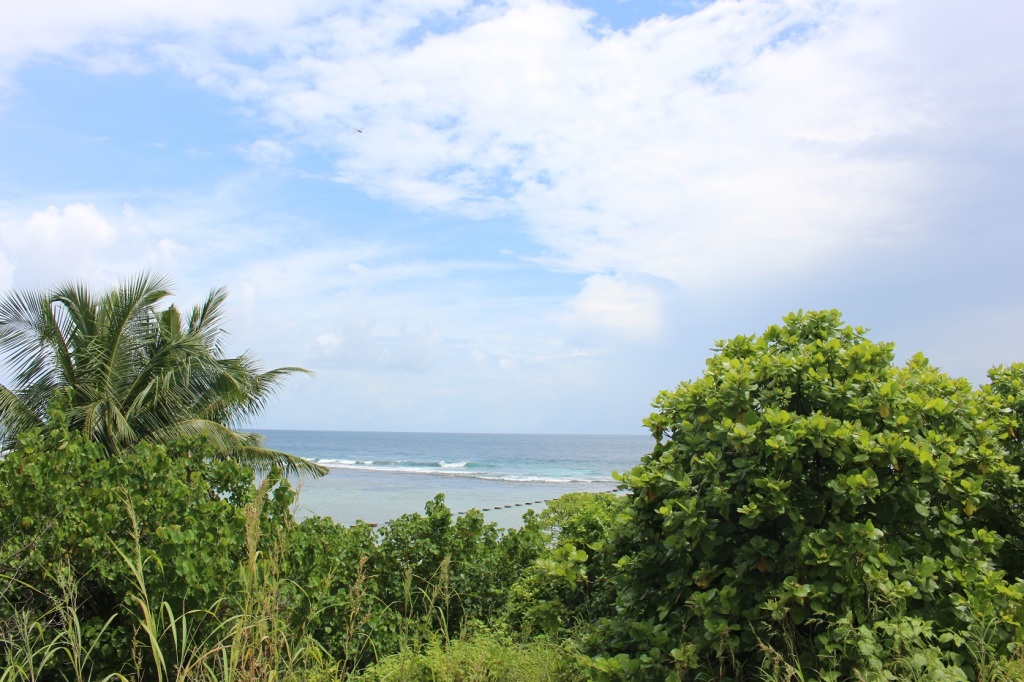 You'll need to take a domestic flight from the main airport (the one you fly into when arriving in The Maldives), Ibrahim Nasir International Airport, on the artificial island of Hulhumale (10 minute speedboat transfer from Male).
There are two domestic airlines, Maldivian and Flyme and you want to make sure you're searching for flights departing from Male MLE and going to Kadhdhoo KDO, which is the island in Laamu atoll where the domestic airport is situated.
Once I arrived in Kadhdhoo I hopped into a taxi that was waiting outside and paid around 300 rufiyaa ($20) to get to Gan Island– crossing over Kadhdhoo and Maandhoo islands via a long adjoining road. I decided to stay in Gan because it's a great island, actually it's the largest island in Maldives, and the most developed, which is thanks to the French Red Cross and other foreign aids building up the place with new schools, a hospital, water plant and power houses after the 2004 Tsunami hit it hard: turning a harrowing event into a goldmine in regards to tourism (just as the case was for Maafushi Island). Gan has breath-taking beaches as well as those impressive mounds from the Buddhist era.
Where to stay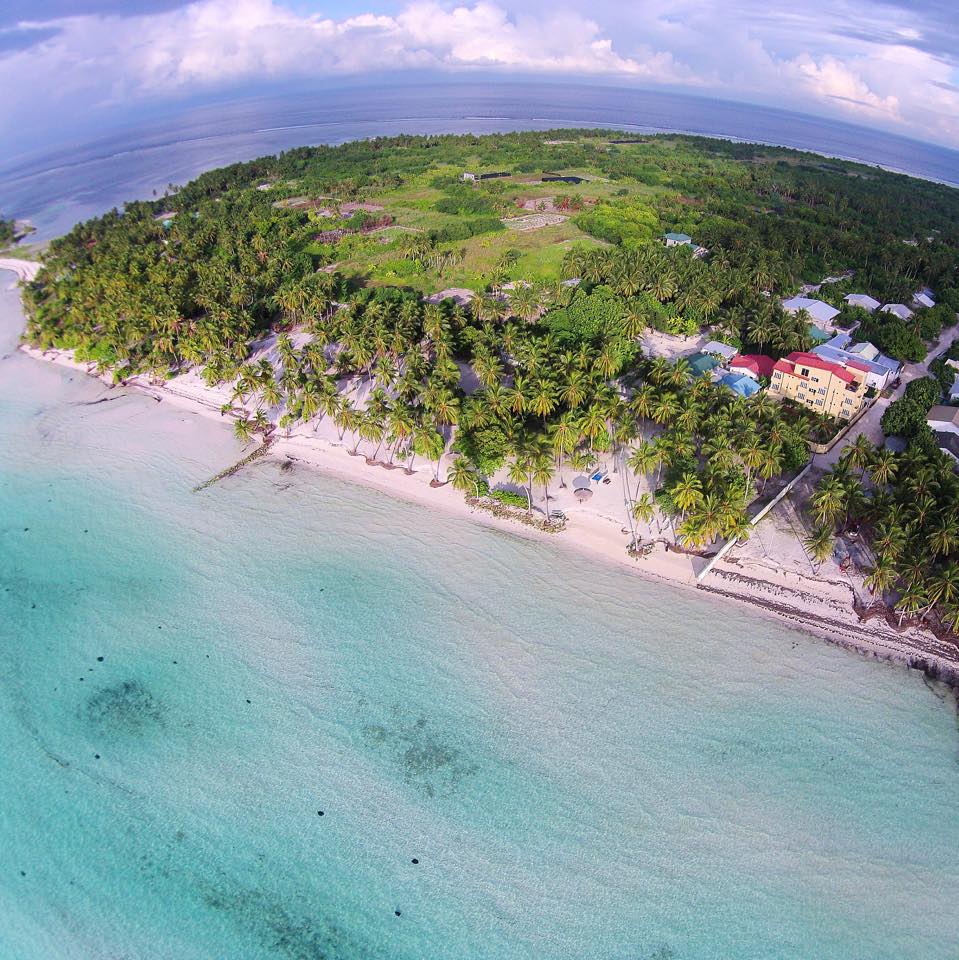 Guest houses are slowly but surely starting to pop up on the island. However, if you are looking for a bit of luxury during your stay in Maldives, I wholly recommend staying at The Reveries Dining Village. This guest house, with it's 23 rooms, own restaurant, internet cafe, swimming pool, roof top terrace, conference facilities, spa, PADI certified diving school and water sport facilities, offers guests a resort-standard experience for a fraction of the price.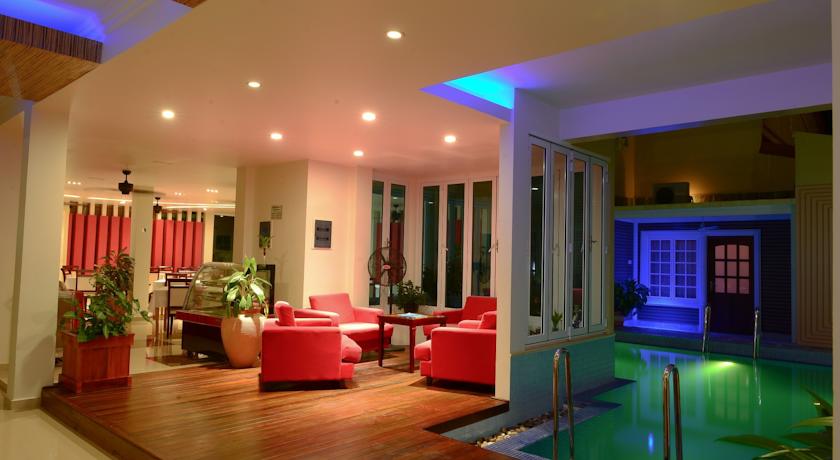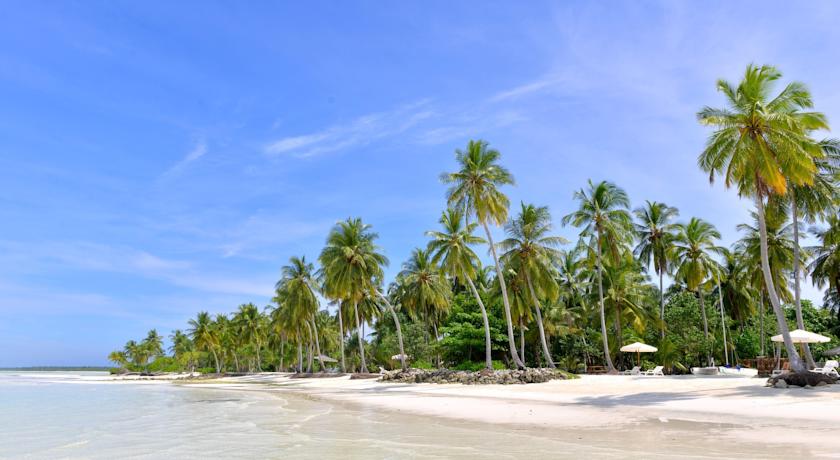 You could contact them directly, otherwise check them out on Booking.com where deluxe double rooms including breakfast go for around $60-80 a night depending on the season, while single rooms with breakfast are $40-60. No discounted rates (as of yet) for work-permit holders or locals I'm afraid!
Diving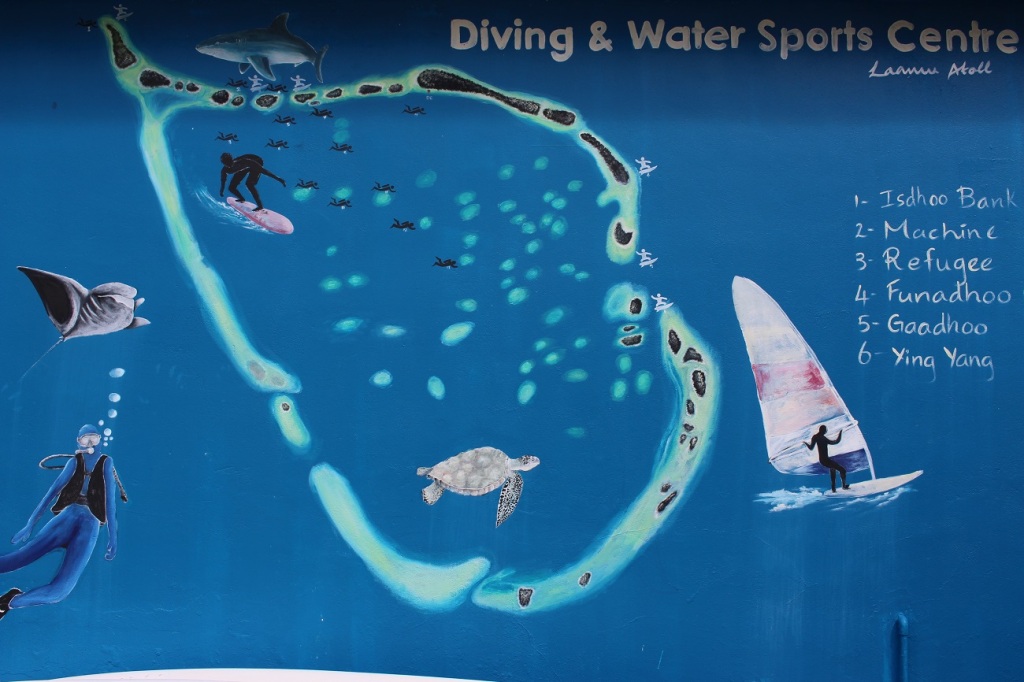 Reveries PADI diving school is literally next door and is actually a branch of Dive Club Maldives, a centre I frequently dive with and have such wonderful experiences with! Over in Laamu they call themselves Dive Plus Laamu and have two awesome instructors, Cris who is Spanish, and Muntaz, a Maldivian. You can find their Facebook group here.
Unfortunately Friday morning they weren't taking any dives due to Friday Prayer, and since I couldn't dive on Saturday because I was flying back to Male, I opted for a night dive along Gan's house reef. There's something truly magical about diving at night! Sadly I forgot to charge the Go Pro and it died just as I got into the water, so no pics. However you should check out these superb diving videos made by Cris, especially the one that perfectly captures an angel fish kissing a turtle, how sweet!
Here's some of my own photos from Gan. Please note that these photos are owned by me and if you would like to use them please credit them back to http://www.expatoftheworld.com: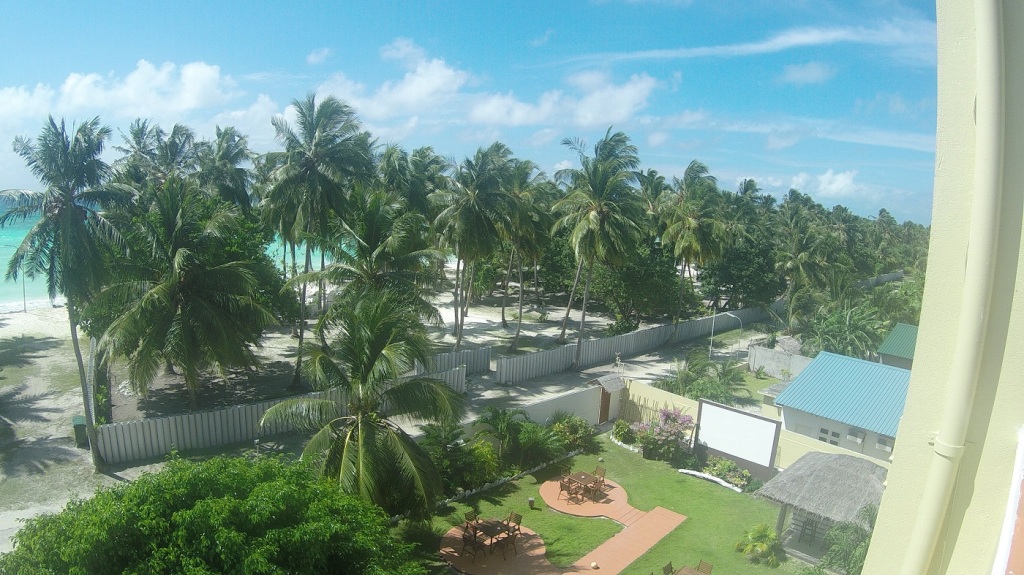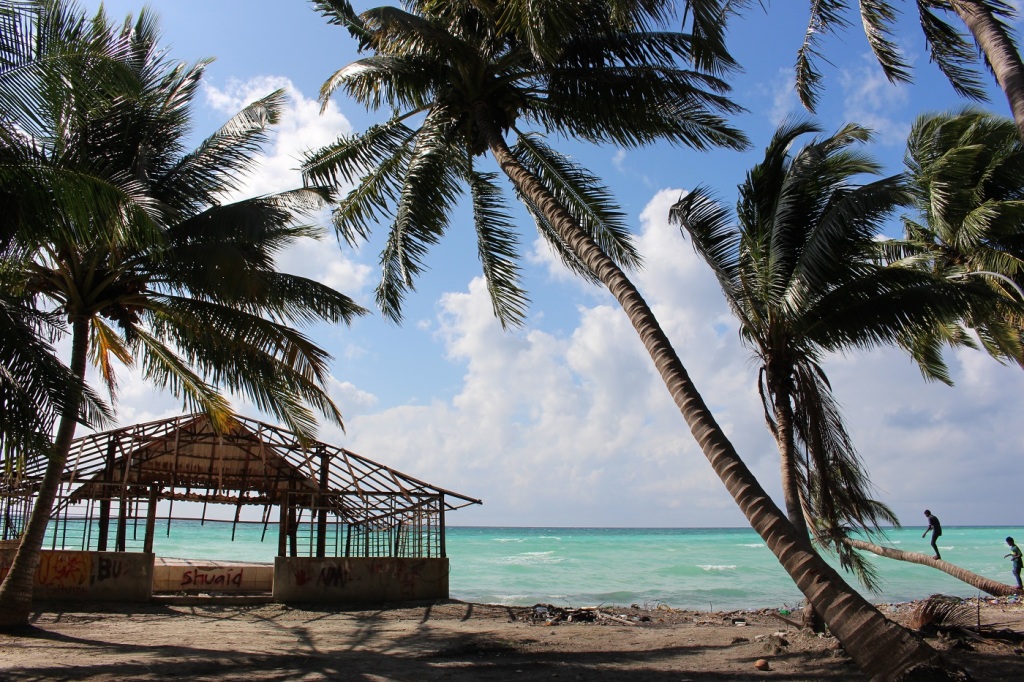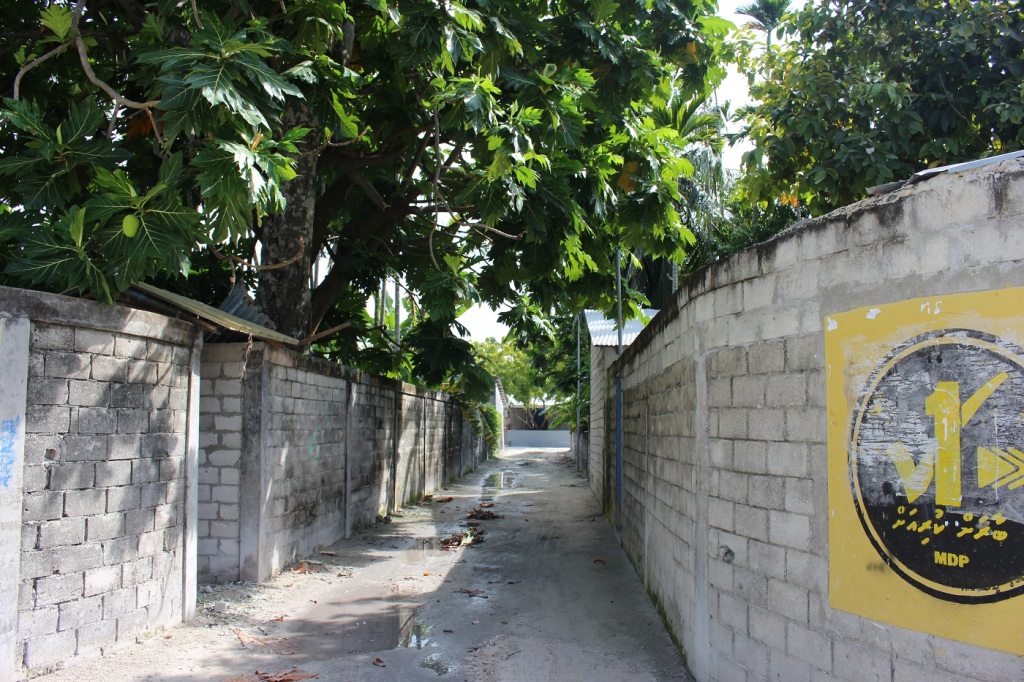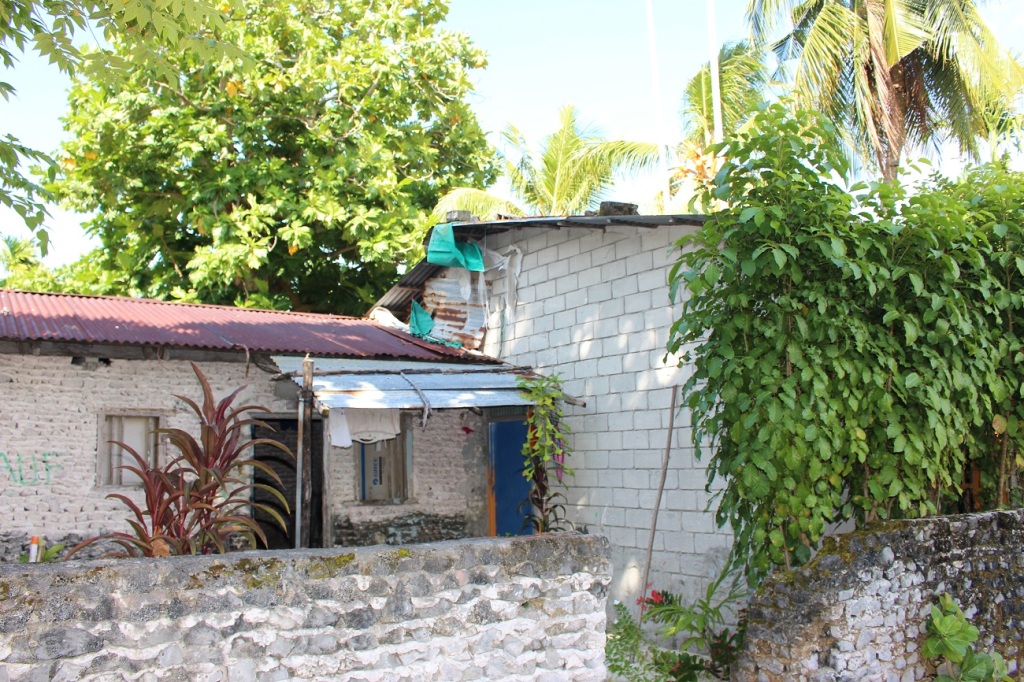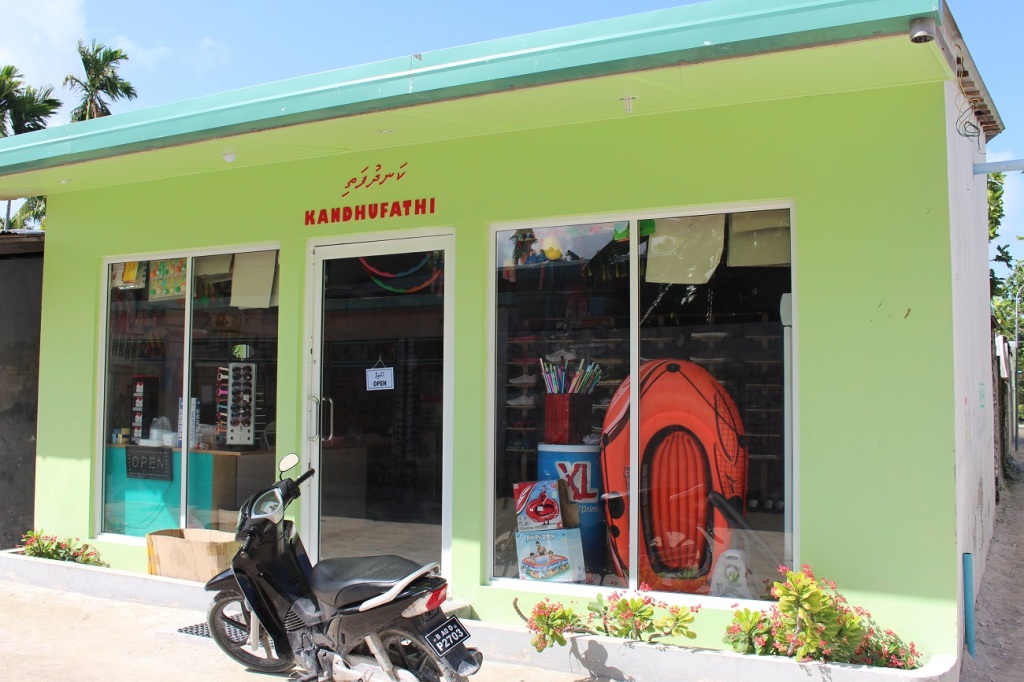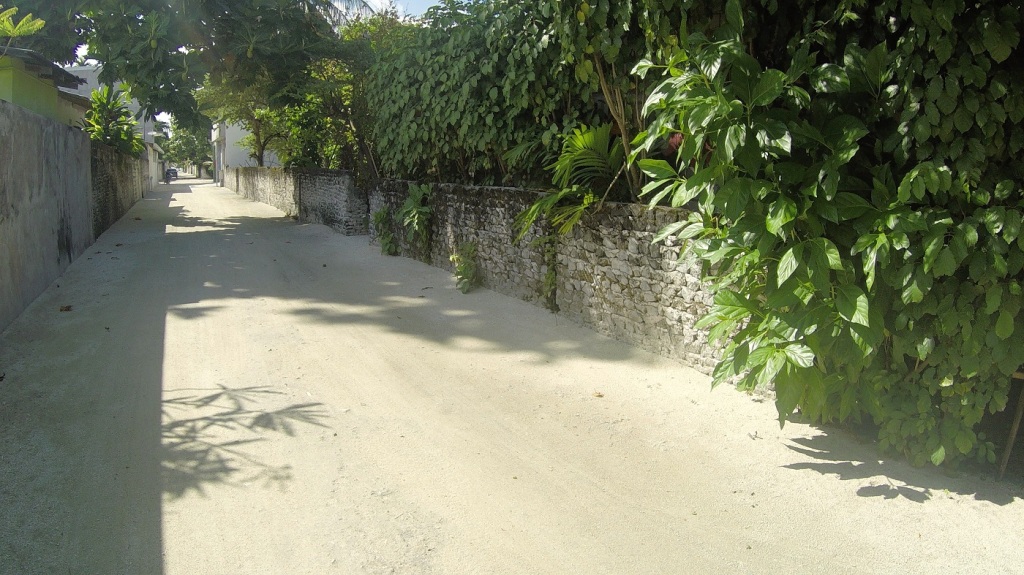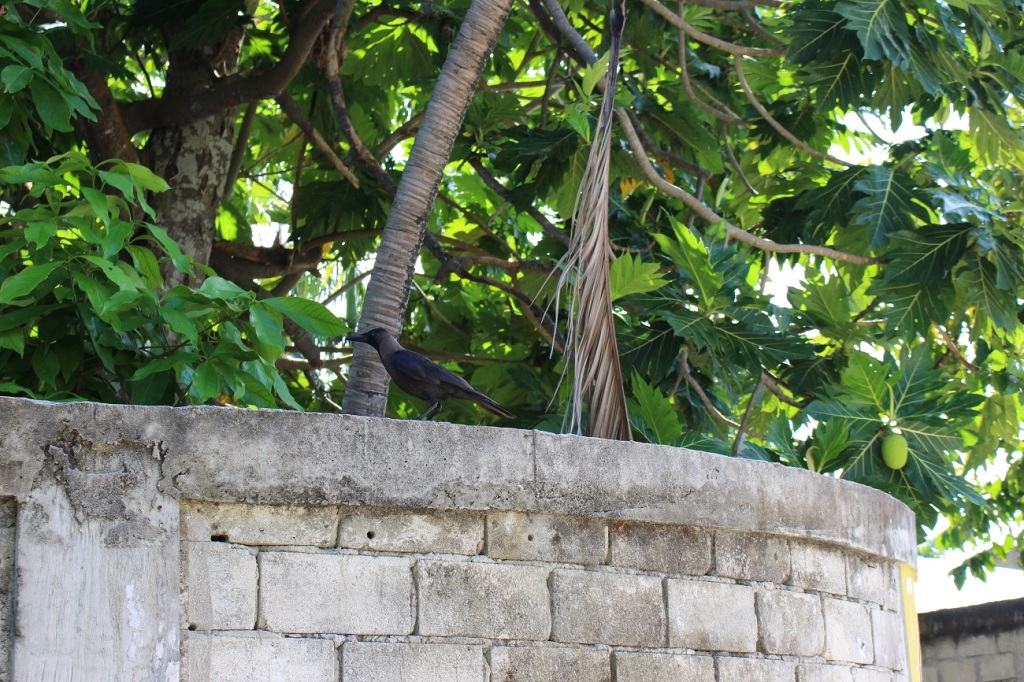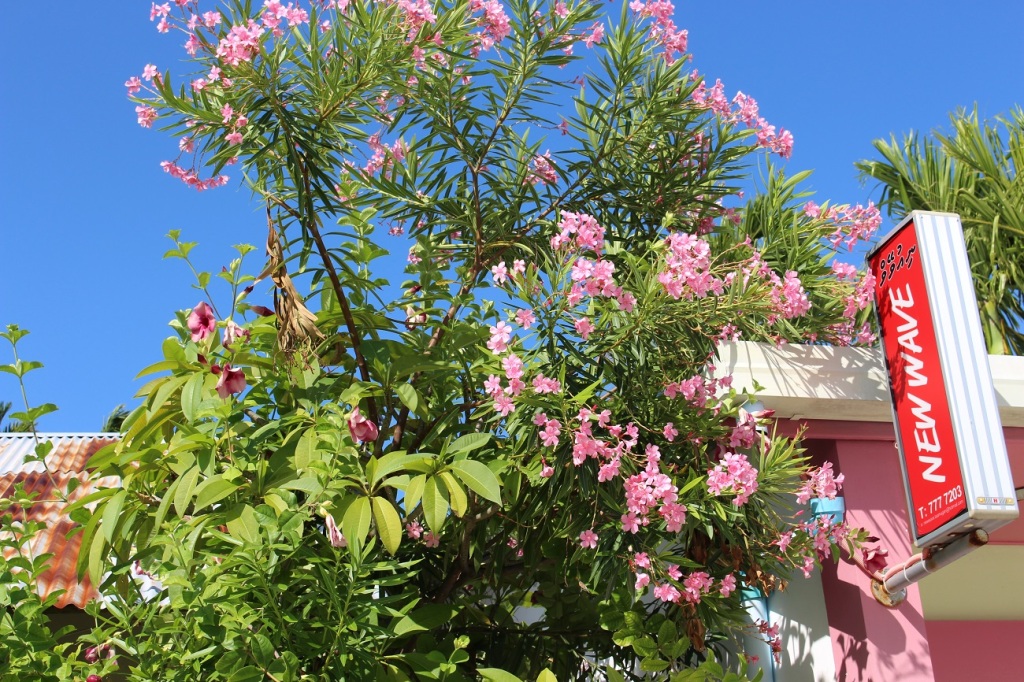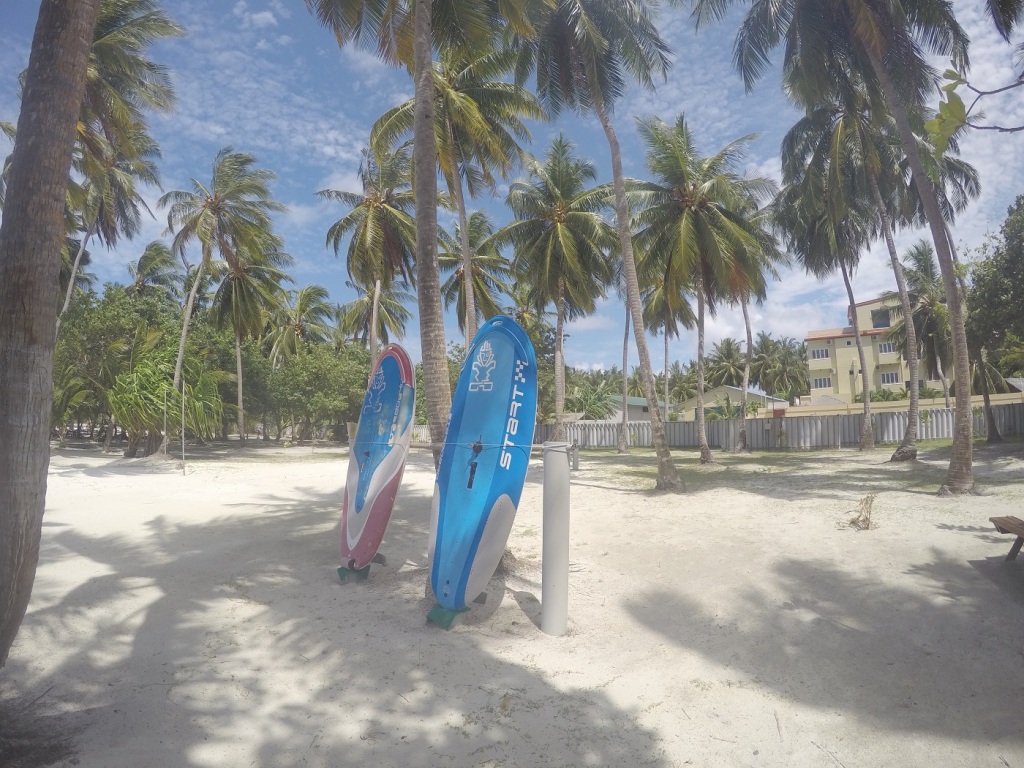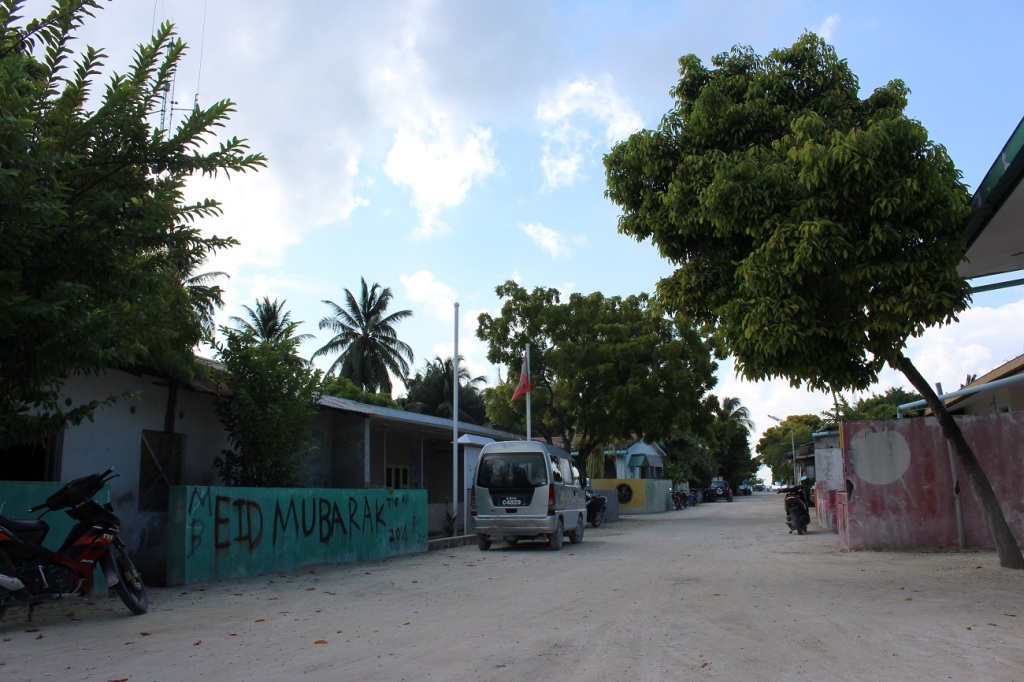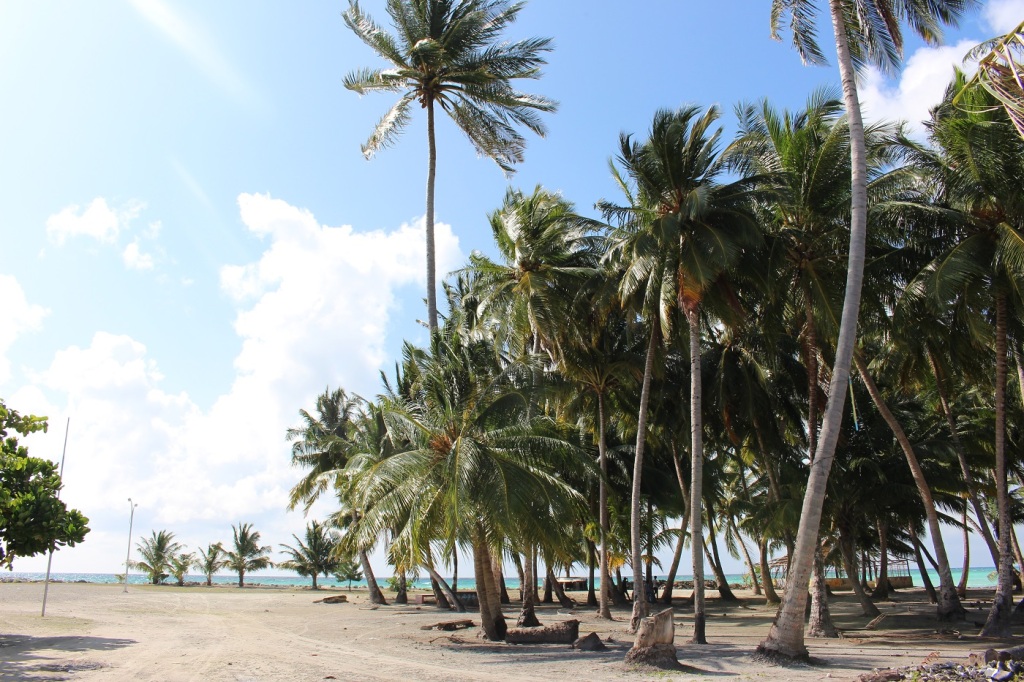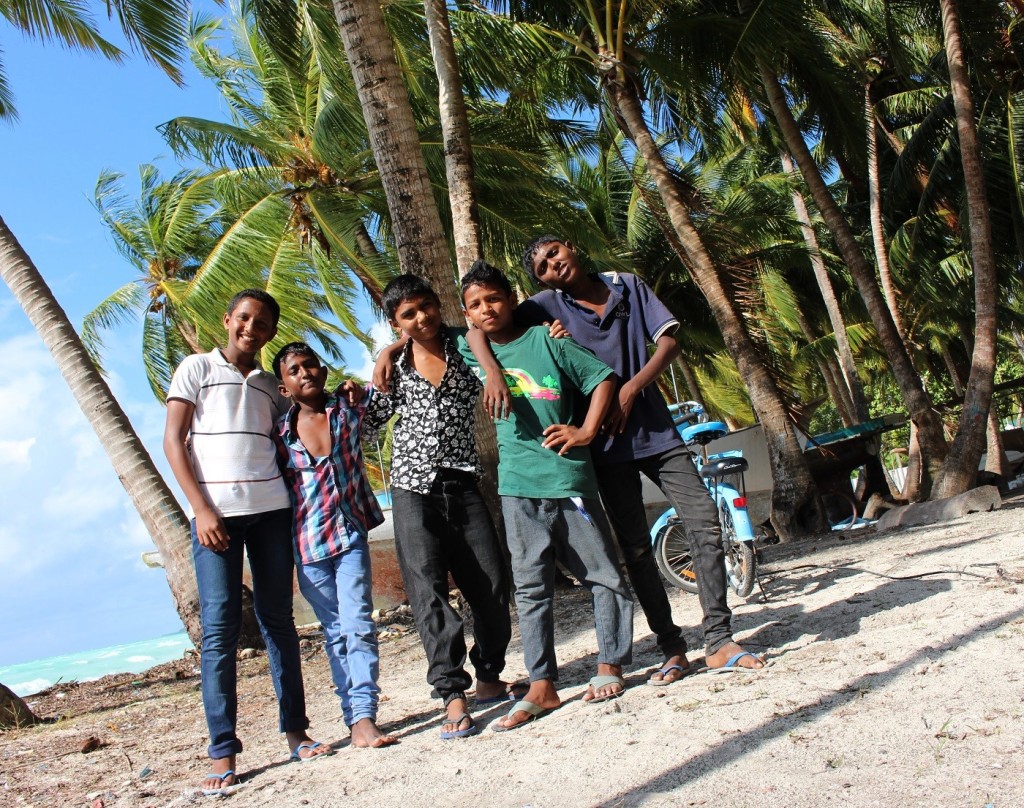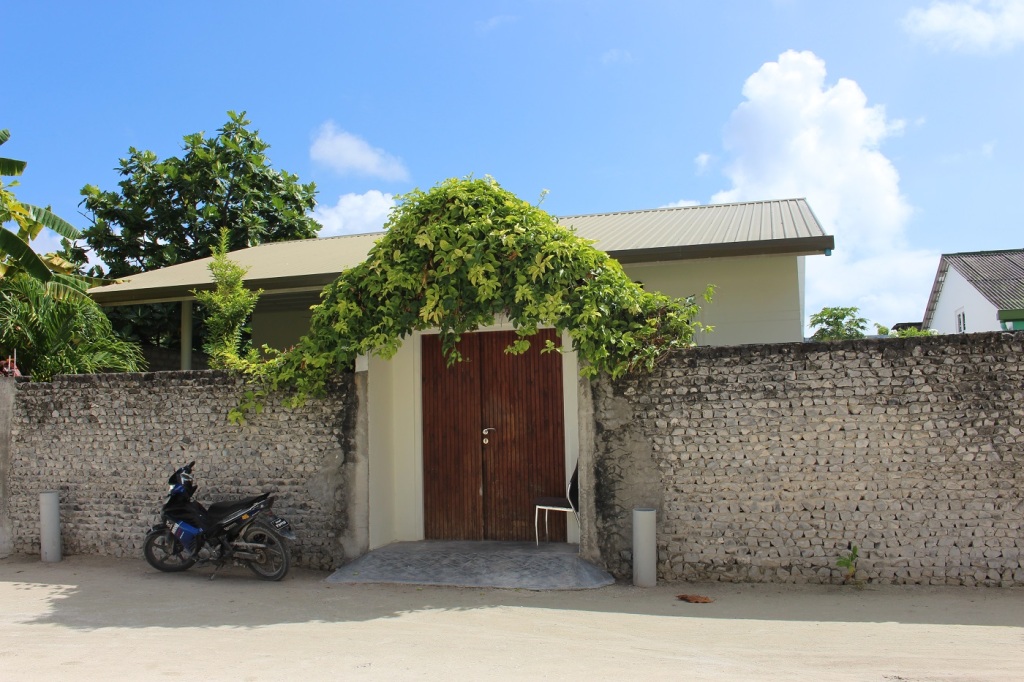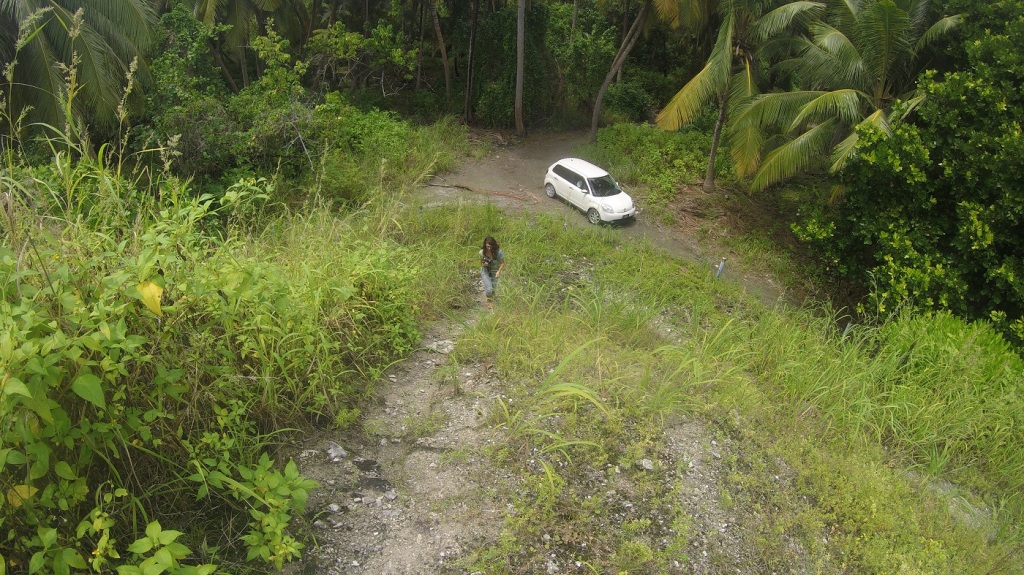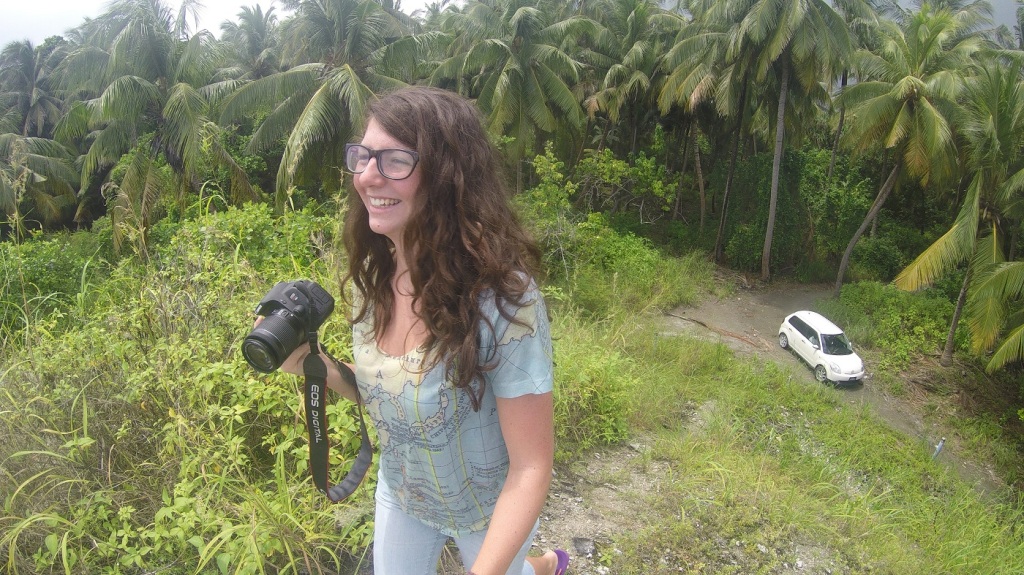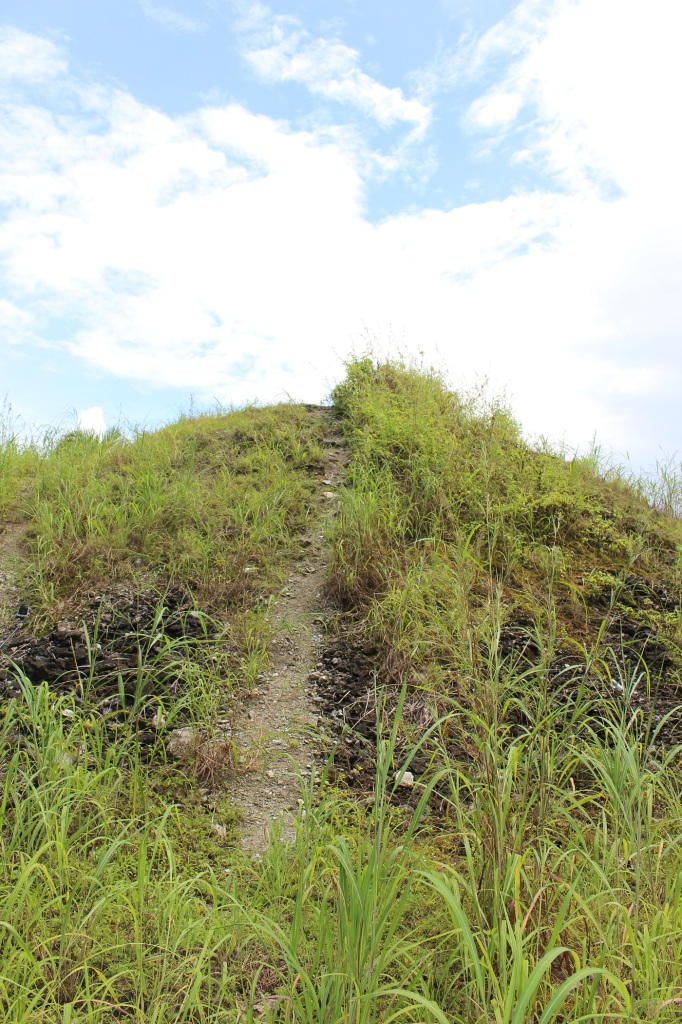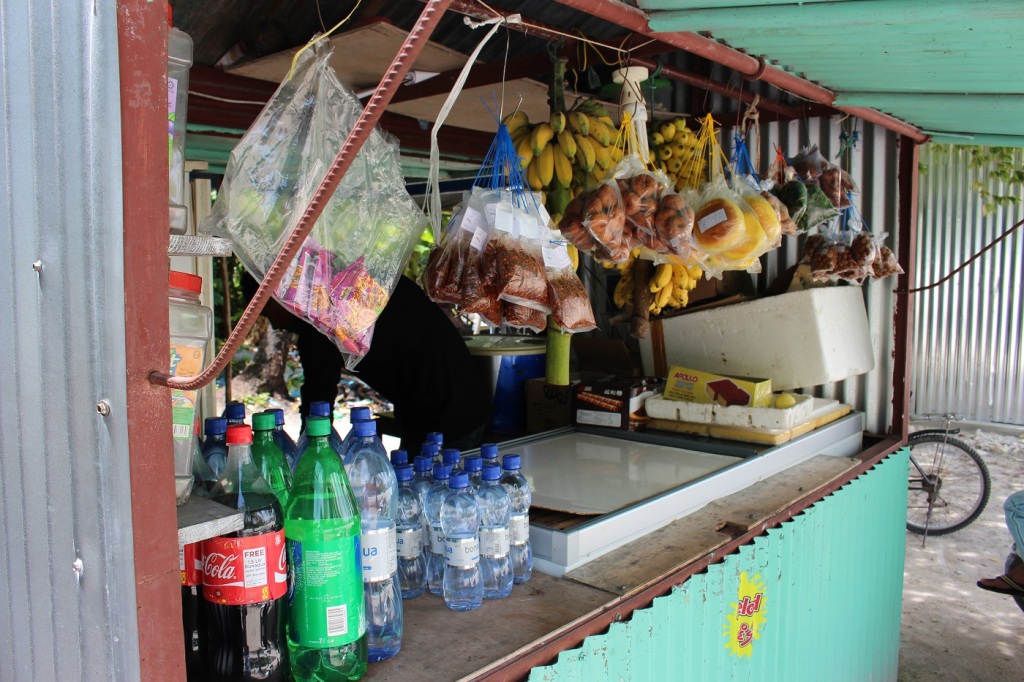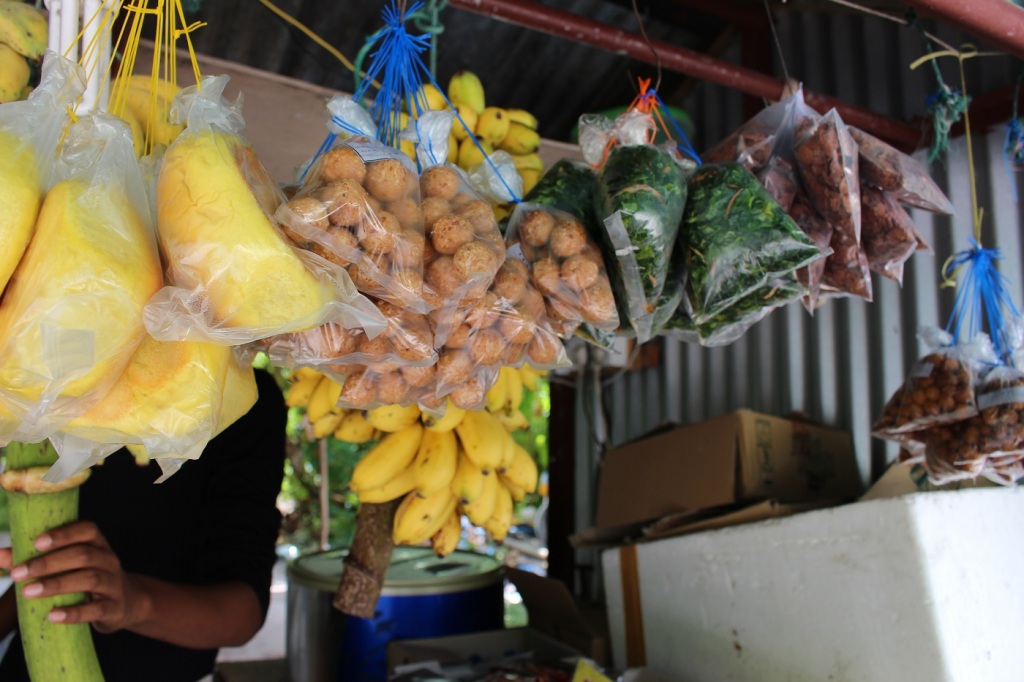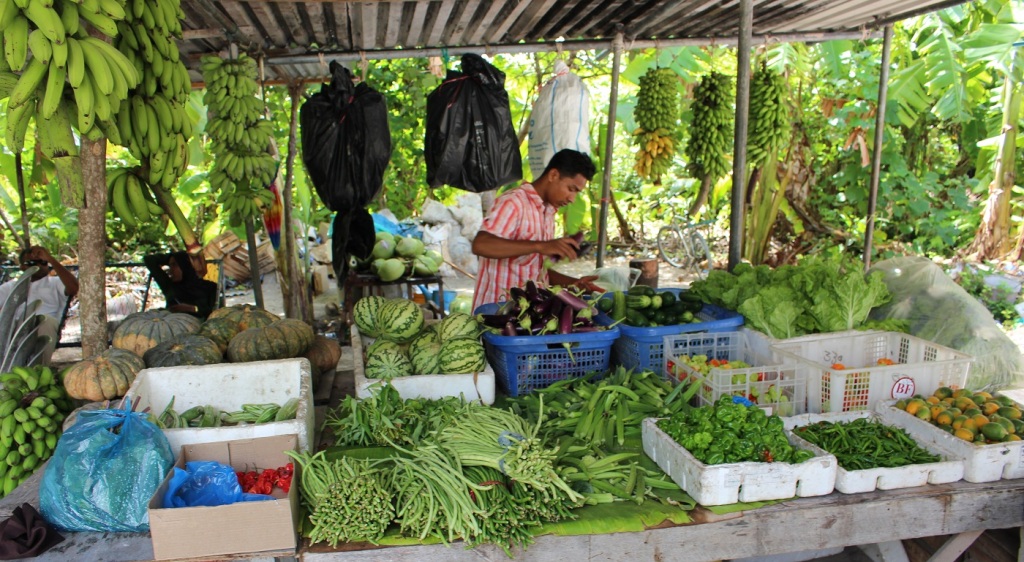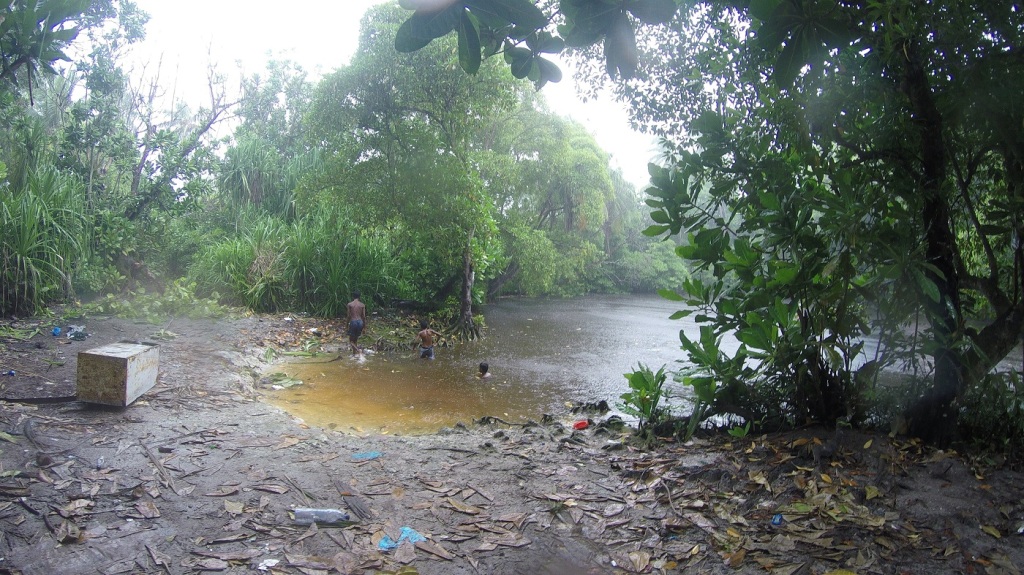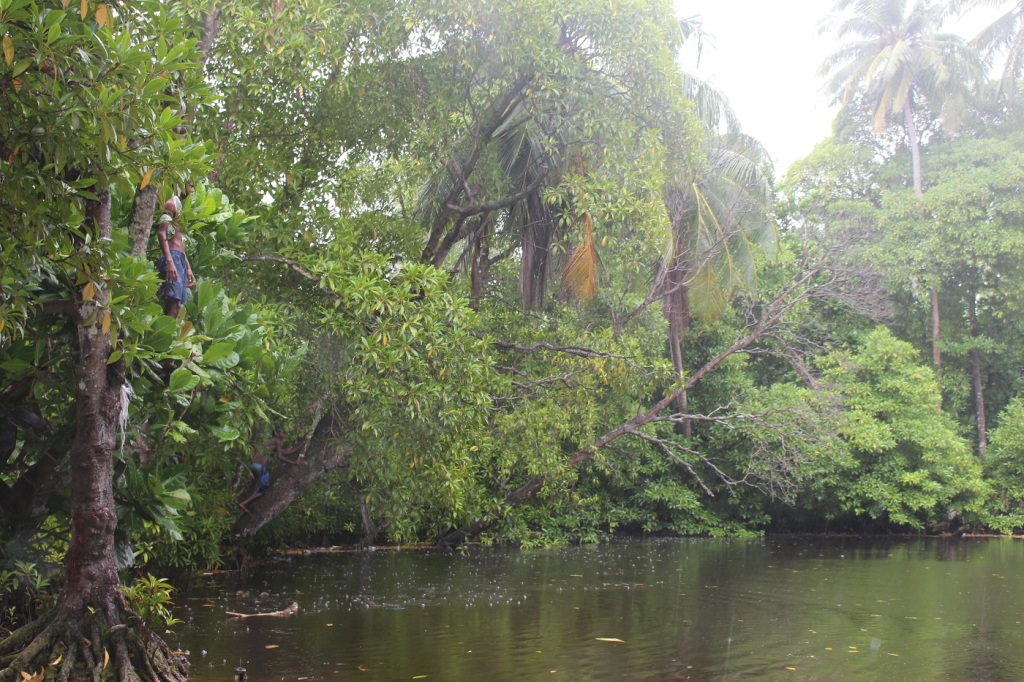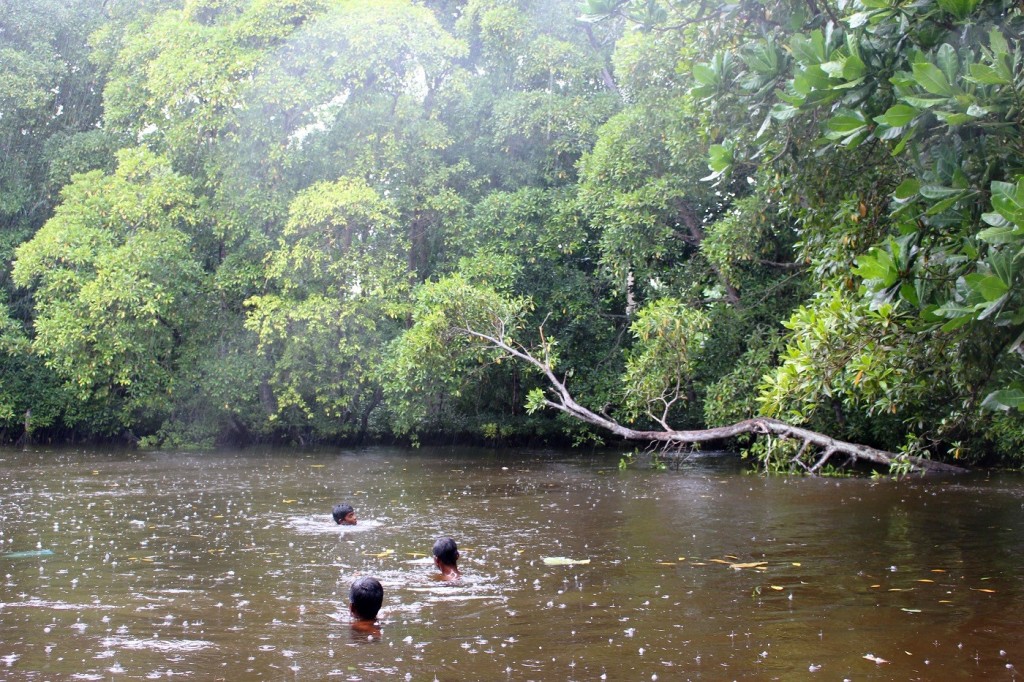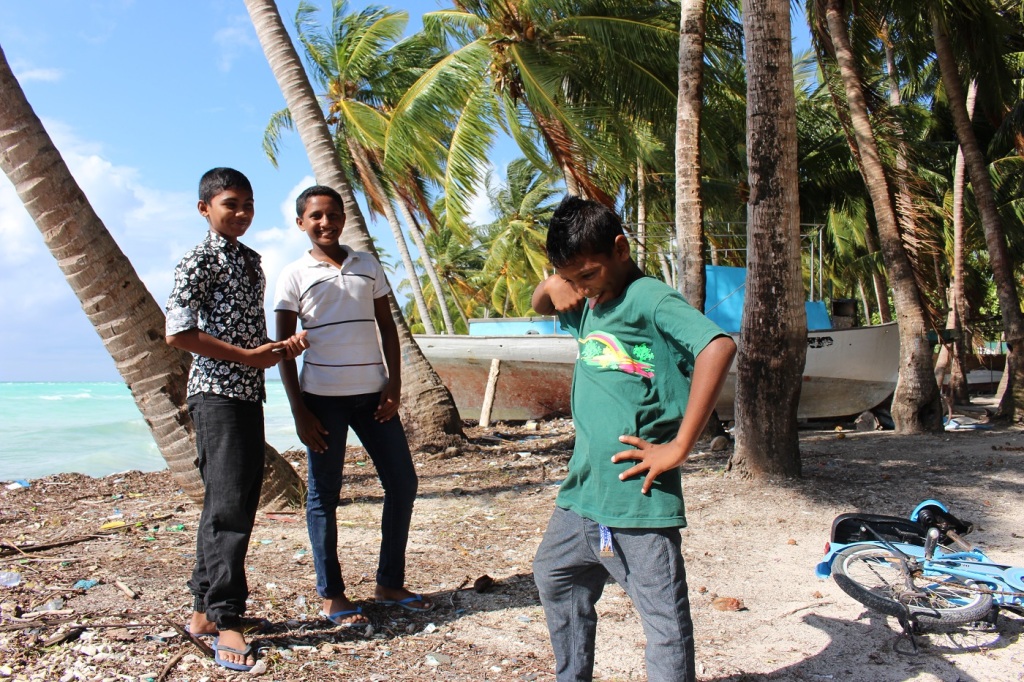 Thank you for reading! Have you ever visited Laamu Atoll? I'd love to hear about your experiences!