Maafushi is a relatively small local island of Kaafu Atoll, about an hour and a half from Maldives capital city, Male. It is NOT A RESORT – which is precisely why I had to visit. Backpacking and low budget travel around the Maldives is getting increasingly popular, and why shouldn't it? Staying on local islands grants a traveller a much deeper and more authentic travel experience of Maldives and the islanders who make up this beautiful, crazy and somewhat frustrating little country.
The most important thing about visiting local islands in Maldives is to remember the laws of the land. Maldivian citizens are required by law to adhere to Sunni Islam, the country's state religion, although as a guest- you are only asked to respect their culture and (obviously) abide to the country's laws. Maldivians are friendly and incredibly welcoming, especially on local islands, as opposed to in Male', the country's capital, where it's overcrowded and everyone's in a rush. On local islands you can expect a relaxed atmosphere with a slow pace. Just dress modestly when wandering around and remember that this isn't the Caribbean! (Although if you befriend some young locals – think big hair and dark skin- it can certainly feel like it…)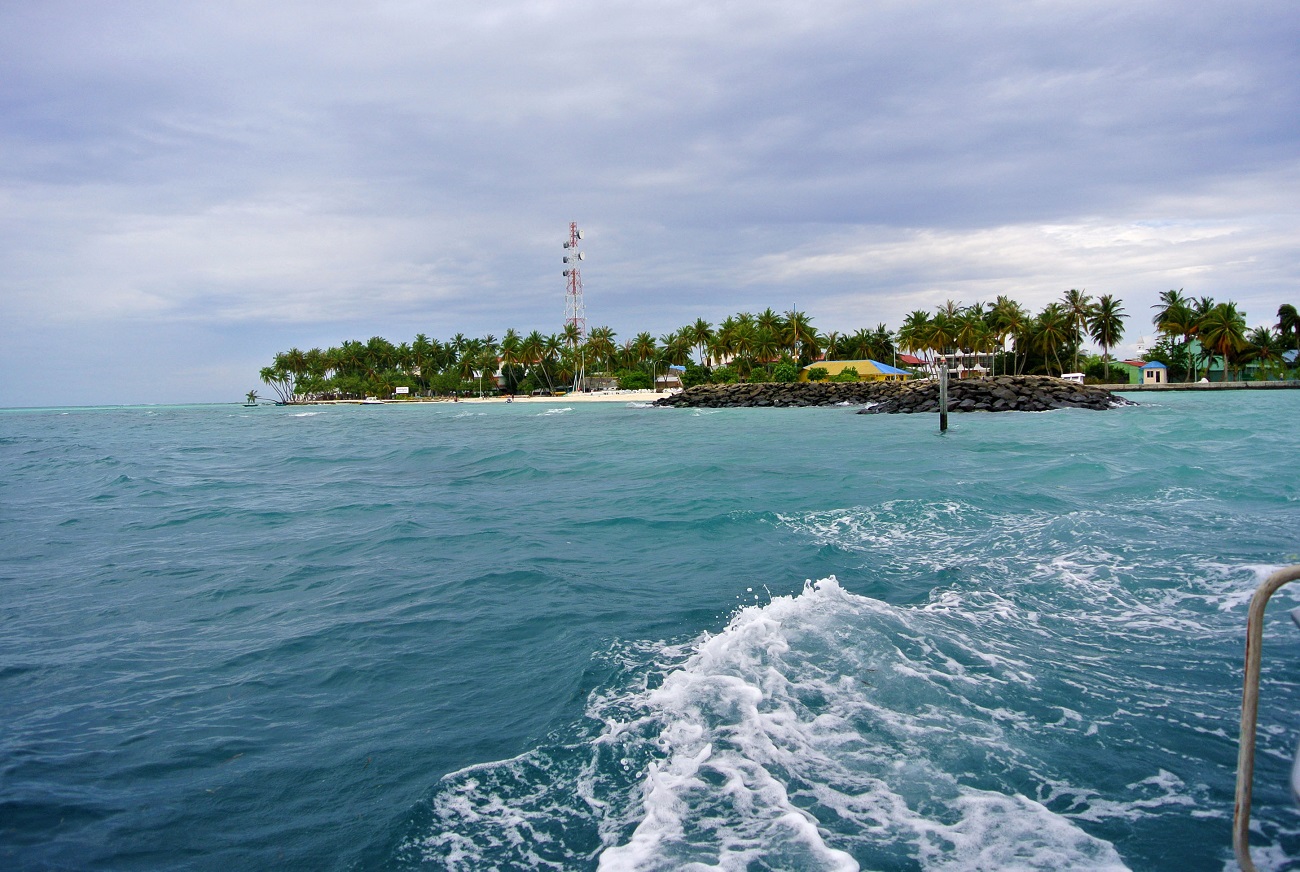 When to Go
When not to go to Maldives?! OK so the wet season runs from May through to November, but if you want to save a hell of a lot, come then, where it might rain for a day or two but the majority of the time it's around 30 degrees. During high season everything'll probably be booked up anyway and twice or even three times as expensive. I visited Maafushi during the first week of October, over the Eid festival holidays- and I was blessed with a truly unique and insightful experience into local culture. I had an amazing opportunity to witness the locals letting their hair down and partying hard, something that's otherwise a very rare occurrence.
How to Get There
You can take both the local dhoni (boat) or the South Kaaf Atoll Ferry from Male, at the Villigili ferry terminal. The local boat leaves at 3PM from Male, and leaves Maafushi at 7.30AM (thats right, one boat a day folks) and operates on weekdays except Friday for 30 rufiya ($1.95). The ferry leaves Male at 10AM, and 12.55PM from Maafushi, operating on Sundays, Tuesdays and Thursdays for 20 rufiya ($1.30). The other option is to take a private speedboat, which can be arranged by Icom Tours. Although a little pricey (3500 rufiyaa/$230) it gets you there in about 40 minutes as opposed to an hour and a half on public transport.
Where to Stay
Maafushi is unlike other local islands here in Maldives. In 2004 it was heavily damaged by the Indian Ocean Earthquake, and since then, has benefited from the support of Irish and American Red Cross charities, which have built a sewage system and funded the buildings of homes for those that lost theirs. In addition, the islanders have worked tirelessly to achieve its current development- for example, there is desalinated and piped water into every household, internet service, solid mobile network and good roads- although not yet paved. So, in 2010 when the government allowed the opening of guest houses on local islands, Maafushi was quick to secure an investment. Maafushi now boasts more than 30 guest houses – a great source of employment and income for local families.
While hostels and homestays are completely non-existent, you can expect delightful rooms and professional service from the many guest houses on the island. I stayed with Holiday Lodge and I'd wholly recommend them! They are a small guest house with just five spacious rooms and a lovely dining/garden area, just a 5-10 minute stroll from the beach, and at just $26 a night, it doesn't get much better. The staff were incredibly helpful- always there to sort something or give advice- they even lent me an underwater camera for my diving trip for NO charge!
Any Maldives work-permit holders reading this, I'd suggest you inform everyone and anyone that you're working in Maldives. Here it's all about who you know and how you can help each other. You may end up getting an incredible deal…
What to Do

1. Explore the island (both in and around):
Maafushi is a delightful little island, the unpaved roads are wide and clear, since there's barely any motorbikes whizzing around. Don't be shy to check out some of the other guest houses- they may offer an excursion at a much cheaper rate than your own guest house. There are two beaches on the island, a public beach and I guess, a Westerners beach. Bikini's are forbidden on the public beach because of Islamic teachings that a Muslim man shouldn't see anyone that naked except from his wife. The other beach is smaller, but you can strip into your swimsuit without offending anyone (there's a kind of bikini barrier around the beach) and the view is incredible. There are a few restaurants on the beach and you can also rent out a canoe here for $10 an hour. The sea is absolutely fantastic – super clean, transparent and refreshing, and great for snorkelling. At this point, it's not any different to a resort, except that you're paying about $200 less every night, and what you are paying is benefiting the local community, as opposed to wealthy resort owners.
2. Snorkelling / sandbank trips:
All of the guest houses, plus the 3 diving companies, all offer exciting trips to stunning reefs packed full of beautiful corals and sea life. Such sites include Maavelaathu, Banana Reef, Vilivaru Corner and Maafushi Corner, amongst many others. For beginners, you can take PADI certified snorkelling courses with an instructor who can guide you through the reef and explain all the amazing things you'll see there. I'd recommend bringing a mask, snorkel and fins from home, as they're pretty overpriced here.
A trip to Maldives isn't complete without a sandbank excursion. Sankbanks are made from beautiful snow-white sand forming together in a shallow area of the sea. Since the sea is so shallow, it's colours are utterly mesmerising, with all different shades of blues and greens complementing each other and creating one glistening masterpiece.
3. Scuba Diving:
I am so chuffed with myself for learning how to dive in The Maldives. I've been a keen swimmer since I was a kid, and always wanted to dive- but I was always too nervous. If you're keen to learn, or are already qualified, Maafushi is the ideal island to rock up on. There's hundreds of incredible diving sites in easy reach, including wrecks, which were really cool to explore. Visibility is almost always excellent, the sea is warm and welcoming – just remember to apply sun protection!! I dived with Maafushi Dive Club – who offered me unbelievable rates, both for diving and excursions. They were easily approachable and very friendly, and extremely professional. I dived with them four times over three days, and each site was phenomenal- including Kandoumaa Thila, where I faced 5 or 6 sharks (one was the size of me!) and Kudu Giri Wreck, which was well preserved and covered in corals and fish.
For work-permit holders, Maafushi Dive Club gives a lovely discount at $50 for 2 dives. Another reason why Maafushi was great!
4. Day / Night Fishing trips
Again, easily arranged by you guest house or the various dive centres on the island, a fishing trip in Maldives is a great experience. Probably the only export here is it's fish and seafood (which is absolutely divine) – how satisfying to go out and catch dinner yourself, learning all the tricks from very experienced fishermen. Then you get out the BBQ and watch the sun go down. Ah… bliss.
5. Island / Resort Hopping
If you fancy a change of scenery, there's loads of islands very close to Maafushi which you can go and explore. If you decide to check out some more local islands, private transfers can be arranged very easily and you can even hire a guide if you want. Probably the most popular day trip is to the country's capital, Male', but with tourism ever-growing and guest houses cropping up all over the place, there's a huge selection of local islands to visit, and I'd definitely recommend backpacking around them.
However, I also understand if you want to get your snapshot at a very classy resort in the Maldives. Maafushi is very close to several resorts, such as Fun Island, Kandooma Holiday Inn, Biyadhoo Island Resort and Fihaalhohi Island, and transfers and entry to these resorts can be arranged easily and at a reasonable price. A day trip to a resort usually includes breakfast and lunch, with an option to upgrade to all-inclusive. Resorts offer guests quite a different image of Maldives, especially if you stay overnight in a water bungalow… absolutely stunning. I'd recommend you visit both the local AND resort islands, even if only for the mind-blowing buffets that resorts serve every day…
6. Visit an Uninhabited 'Picnic' Island
This was my favourite day while staying in Maafushi. Maafushi Dive Club organised the transfer at a very good rate, and there was just a $5 entrance fee. We ate lunch at my guest house before going, but otherwise you can pay a little extra and get a tasty lunch buffet or BBQ organised while you're there- ideal if there's a big group of you. The island I went to was called Velivaru (I think?) and it used to be a resort, so there were some old run-down buildings and rooms. If you really want to experience a 'deserted' island, I'd suggest making it a private trip and go to an untouched island. Otherwise there'll be other guests and local families around which changes the whole feel of the place. The best thing about these islands is the wonderful vegetation growing so freely, it almost felt like a small forest. I've heard that it's possible to camp here overnight for a real "Naked and Afraid" desert island experience. I haven't tried it yet, but it sounds amazing. Just you on an entire island, sleeping under the stars. Wow.
7. Dolphin / Whale Shark / Manta cruises
I've seen dolphins and manta's, but I haven't had the chance with whale sharks yet. The Dolphin cruises are very romantic, usually taking place at sunset, while whale sharks and manta ray's can be seen by snorkelling or diving, in order to get up very close to them. These trips are extraordinarily cheaper on local islands than in resorts, and well worth the money. How can anyone put a value on such magnificent creatures?! When I dived at a Manta point and saw 5 or 6 of them very, very close up, I was totally captivated. They're so gentle and majestic, if it wasn't for my air tank, I could have stayed and watched them for hours.
8. Water sports
Maafushi and it's water sports centres are well equipped for all the water sports of your dreams. You can surf, wind surf, water ski, rent out a jet ski, try wakeboarding, go on donut, banana or funbed rides, or go sailing on a catamaran. If you're experienced already, renting out equipment is easy and affordable. If you're new to it, you can start learning in Maldives– how awesome is that? The best thing about Maafushi is that the beaches aren't crowded. Entirely different to the beaches I've seen in England or Italy. Here it's not so commercialised – there's no hot dog stands or guys coming up and down trying to get you to buy fake Ray Ban's. It's just a beautiful beach surrounded by dazzling sunbeam-lined waters. Riding a jet ski was one of the most fun things I've done here… it was so fast and I felt so free. Wakeboarding was also very exciting, especially after 5 or 6 failed attempts when I could eventually stand up!
9. Celebrate Eid
I was very lucky that my trip to Maafushi coincided with the Islamic festival of Eid. It was fantastic! The atmosphere on the island was super relaxed and happy, since everyone was on vacation. As it's still low-season, there were hardly any tourists and I met a lot of locals the same age as me. In the evenings there were massive parties, discos and performances. My favourite thing to watch ever is Maldivian's going wild to Boduberu – traditional music with an emphasis on drumming and dancing, and I mean dancing– they're insane! It's magical to watch. It's like they enter a trance. It's no wonder it's often referred to as "vibrating the island".
Here's a beautiful video taken the exact time I was visiting!

What to Eat
Maldivian Hedhikaa (short eats) make great snacks between meals. They're small snacks, usually made of smoked fish, grated cocnut, lime juice, onion and chilli, and deep fried. Delicious! They can be a little spicy, including bajiyaa (pastry stuffed fish), kulhi boakibaa (fishcake), keemia (fish rolls) and gulha (fishballs), and masroshi (small pancake stuffed with fish).

A traditional meal consists of rice and garudhiya(fish soup), with fish, chilli, lemon and onion. Curries are also used instead of garudhiya- it seems Maldivian cuisine is heavily influenced by Indian and Sri Lankan flavours and/or entire recipes. Beats Indian take out in England any day.

Roshi (chapati) and mas huni (made of grated coconut, fish, lemon and onions) is a really tasty and light meal, especially for breakfast.

Sweet dishes include custard, bodibaiy (rice mixed with sugar) and fruits such as bananas, mangoes, papayas, watermelon and passion fruit, are readily available whole or made into smoothies and mocktails. There's something so refreshing about drinking coconut juice straight from the coconut..

Seafood… jumbo prawns, devilled calamari, and sweet and sour fish with vegetable rice was my favourite meal at White Shell's restaurant (yes, I ate them all) and surprisingly good value- not more than 100 rufiya ($6.50) a plate, and easily shared between 2 or 3 people.

Private BBQ dinner on the beach. This was arranged by the guest house and I'd totally recommend splashing out on it. Only our table to wait on, we enjoyed freshly barbecued juicy white fish and tender beef steak, with a tasty salad and rice. No sound except the waves (and me devouring the entire fish).

Lunch on a desert island / sandbank. Again this can be arranged by your guest house or excursion company you've booked with. Adding lunch to an existing booking to a picnic island or other destination isn't much extra, and totally worth it.

NB: Alcoholic beverages and pork are prohibited by law and found only in tourist resorts and liveaboards for tourist consumption. Alternatively, I enjoyed a couple cans of non-alcoholic beer while watching the sun go down. Great for my bank account (and my head the next morning!).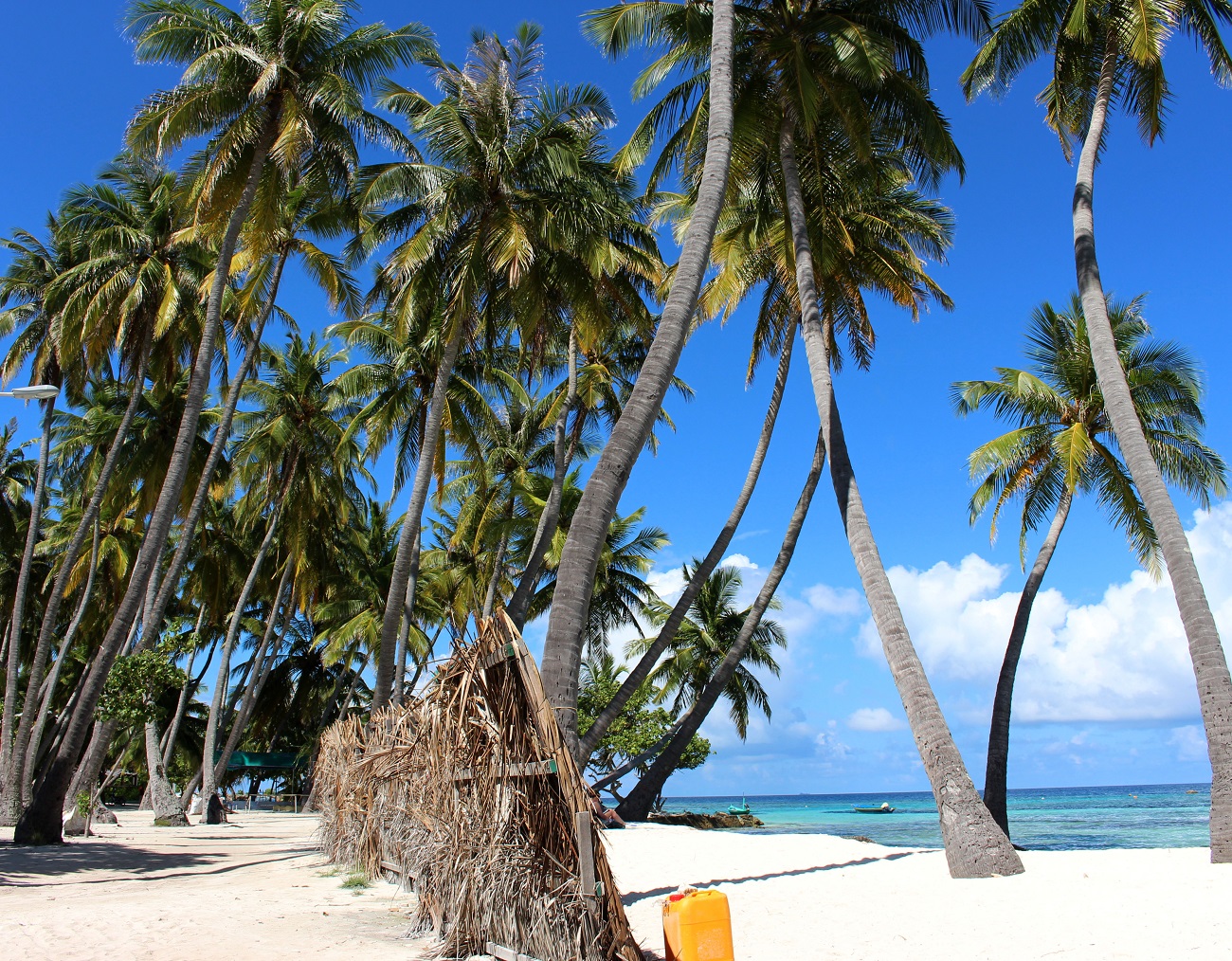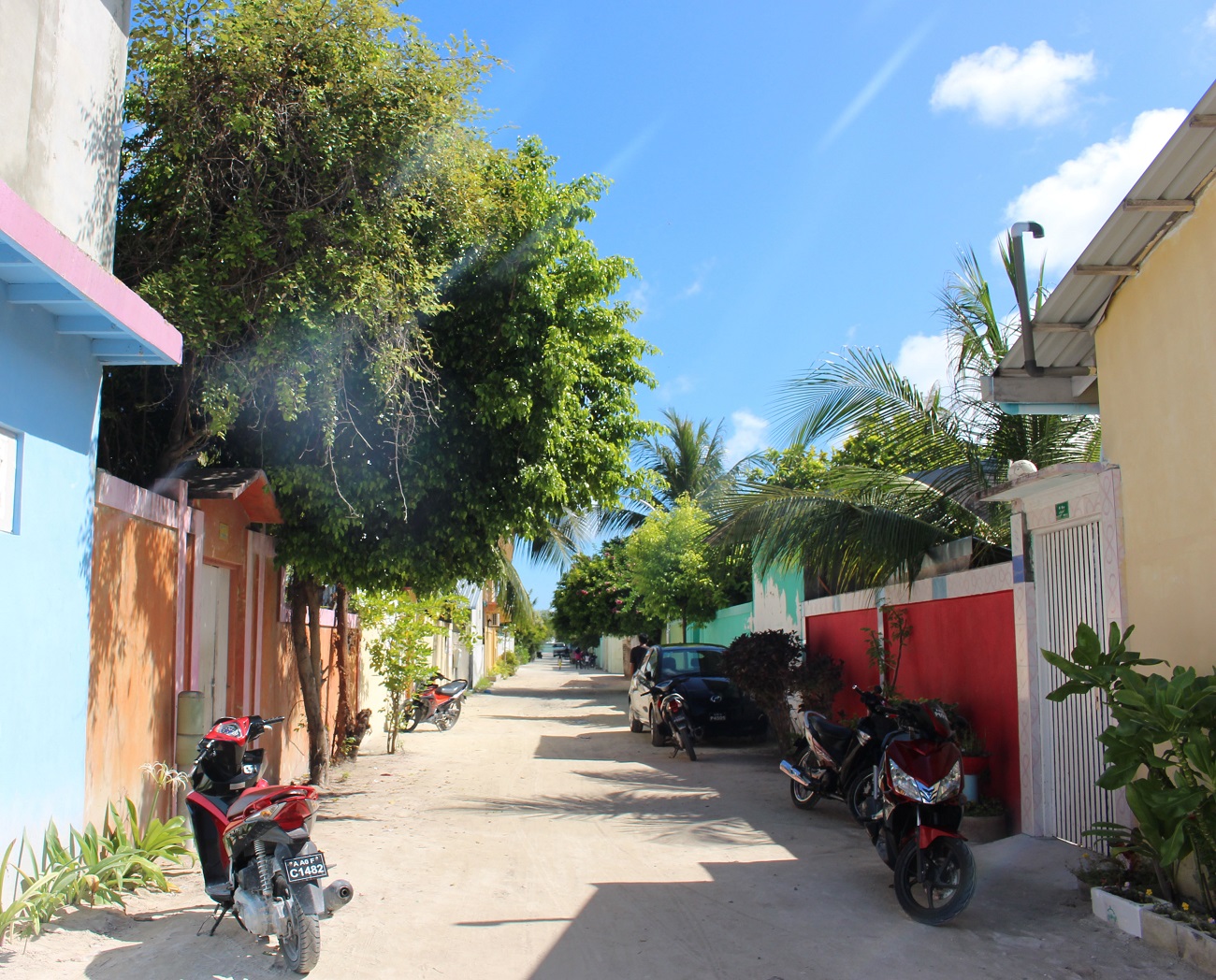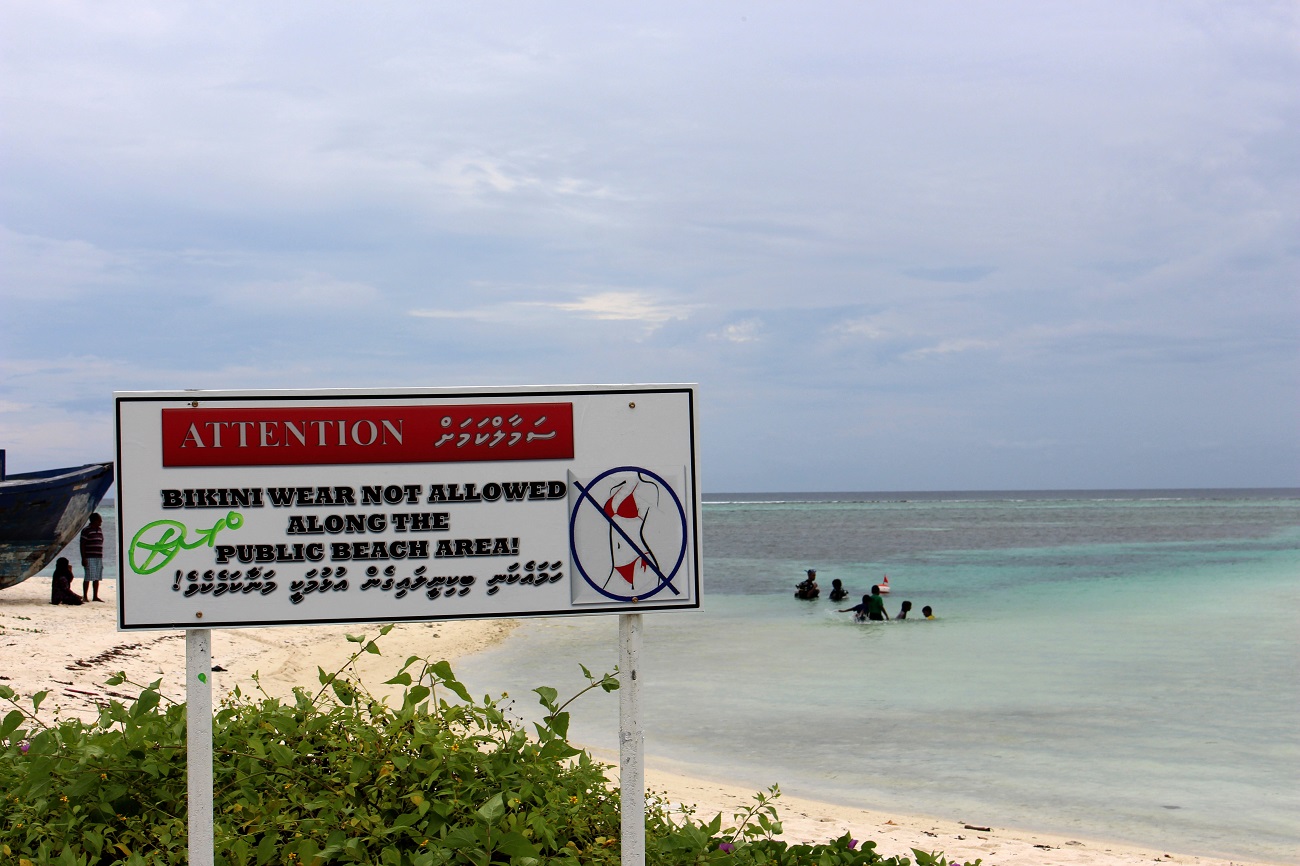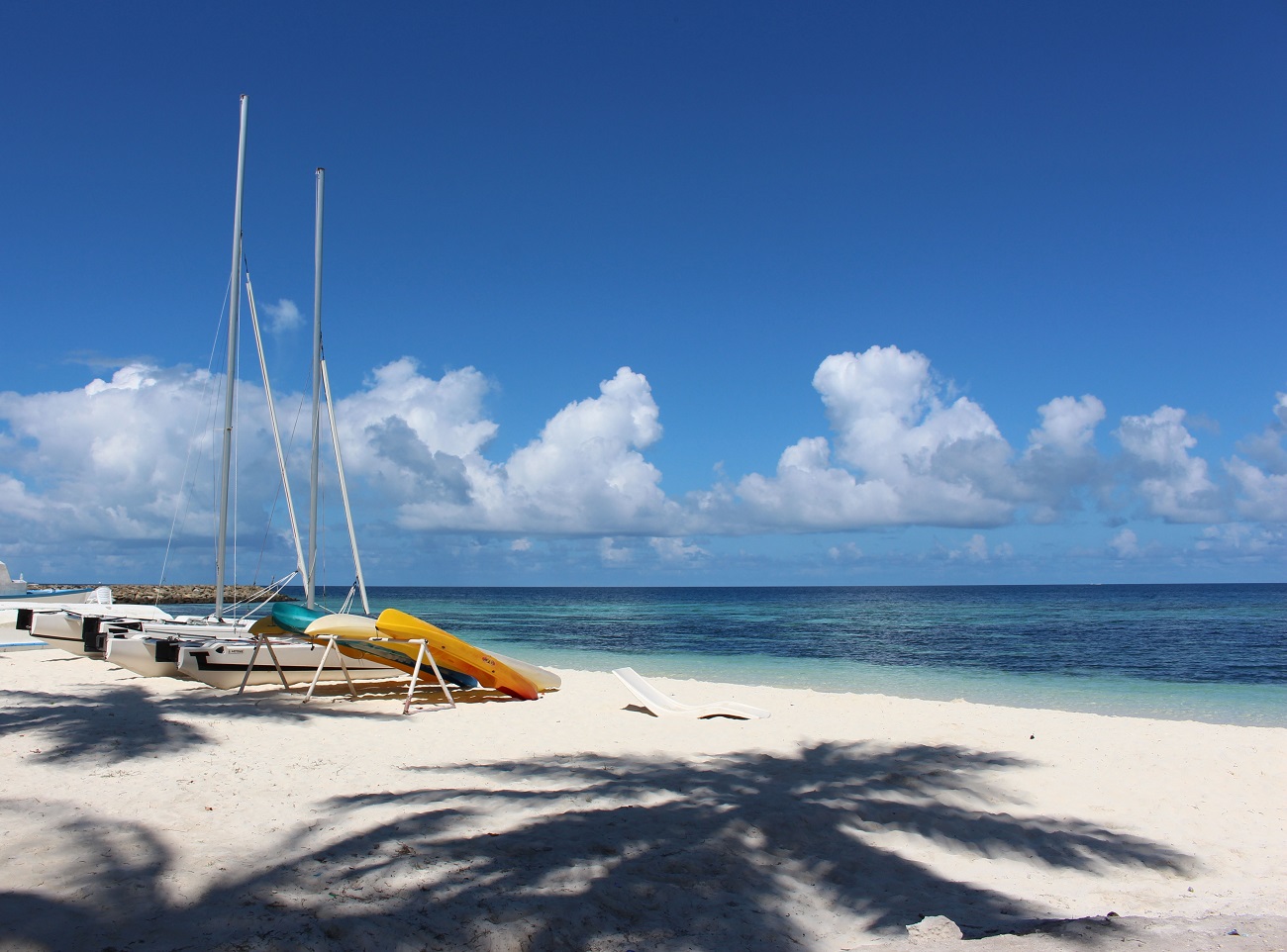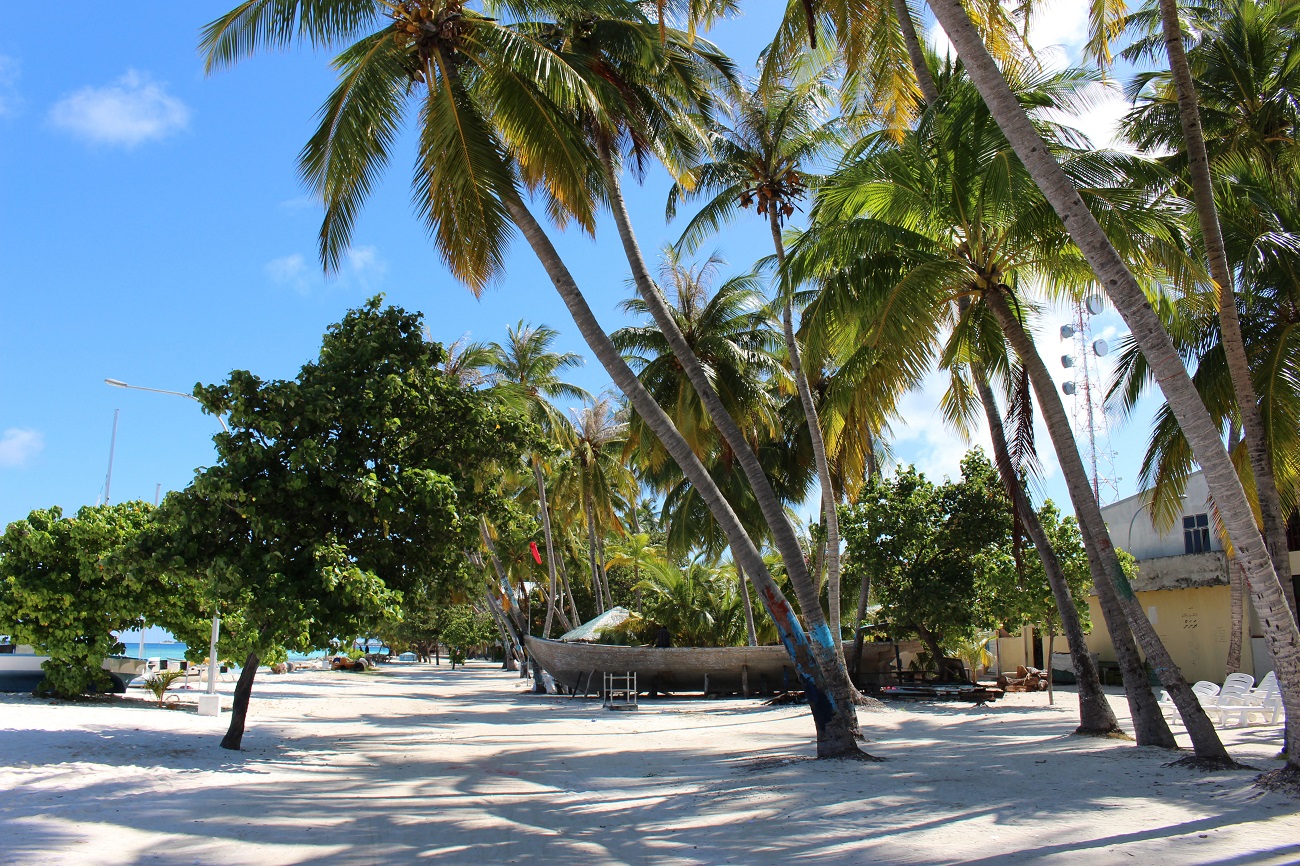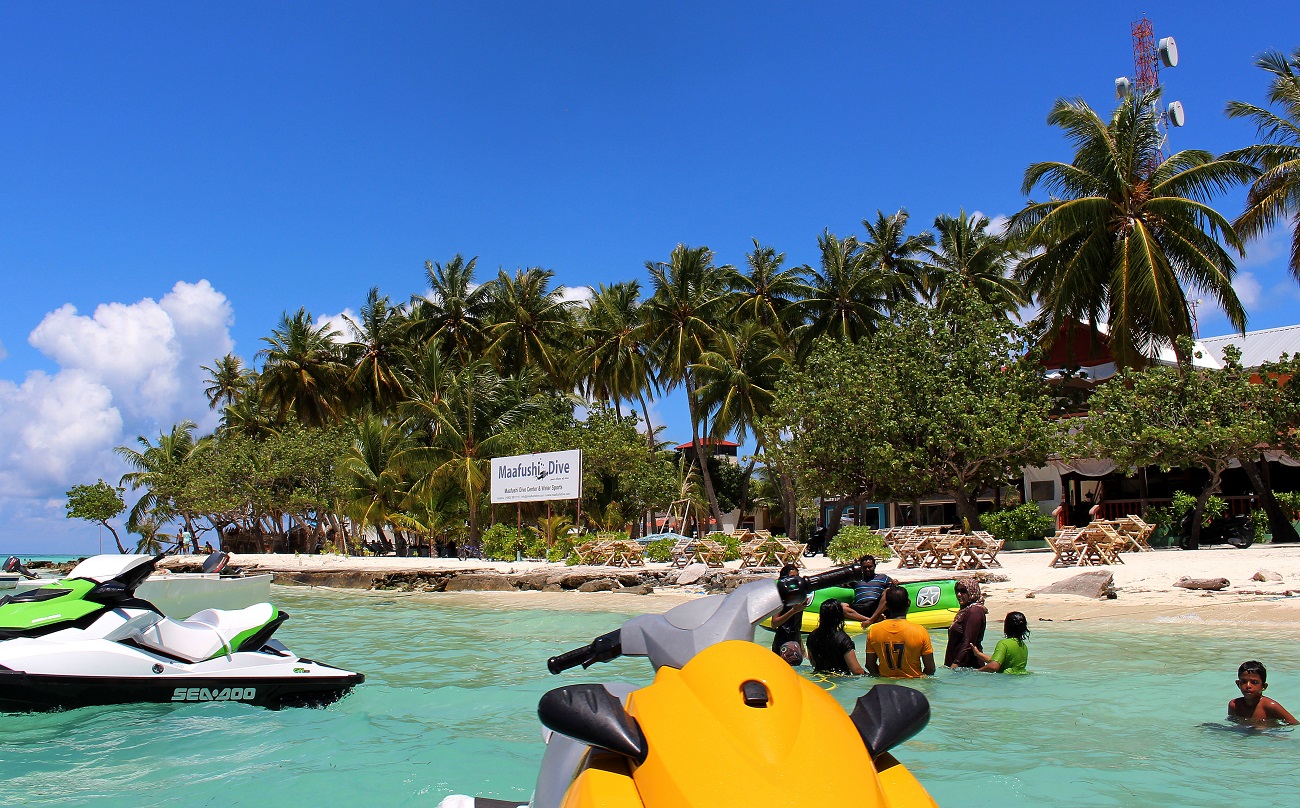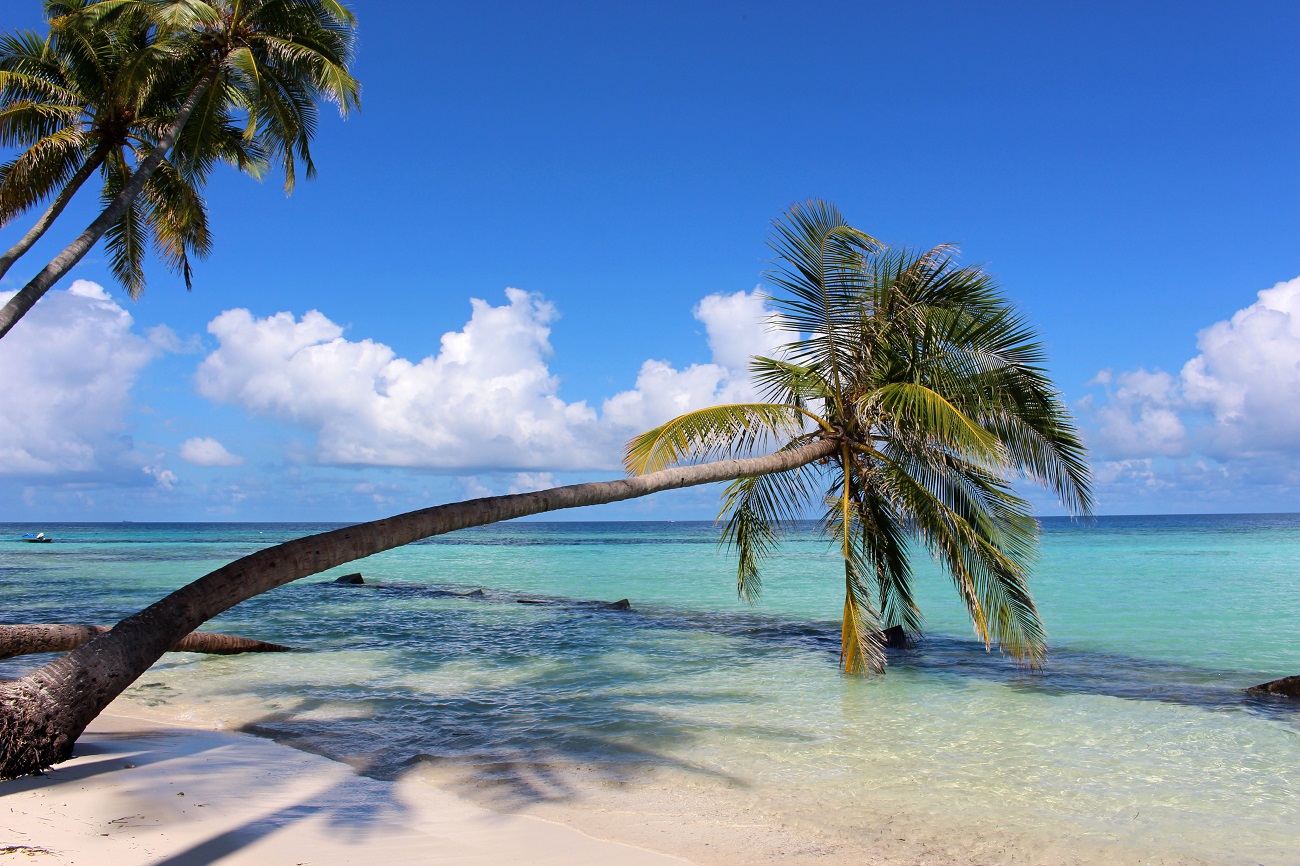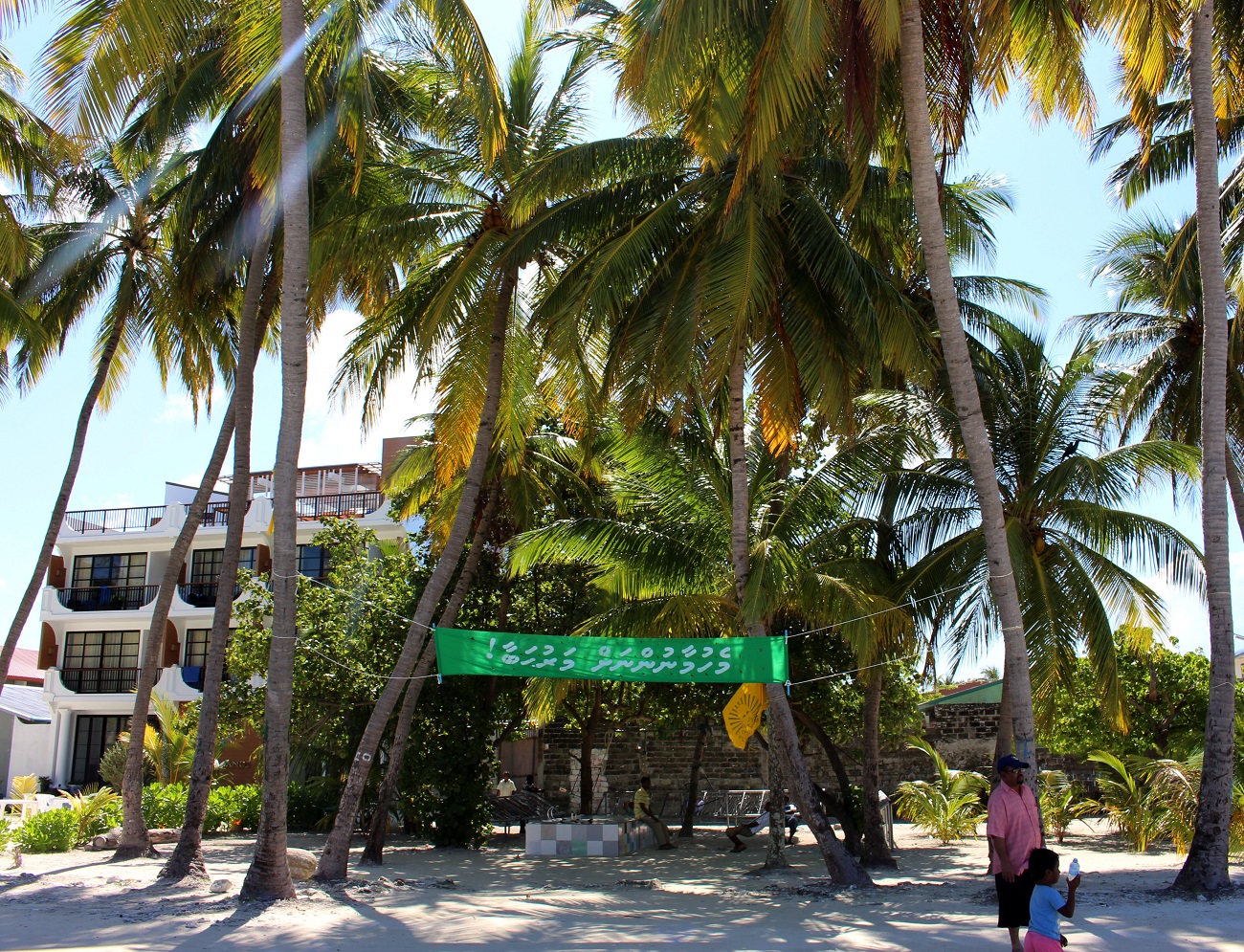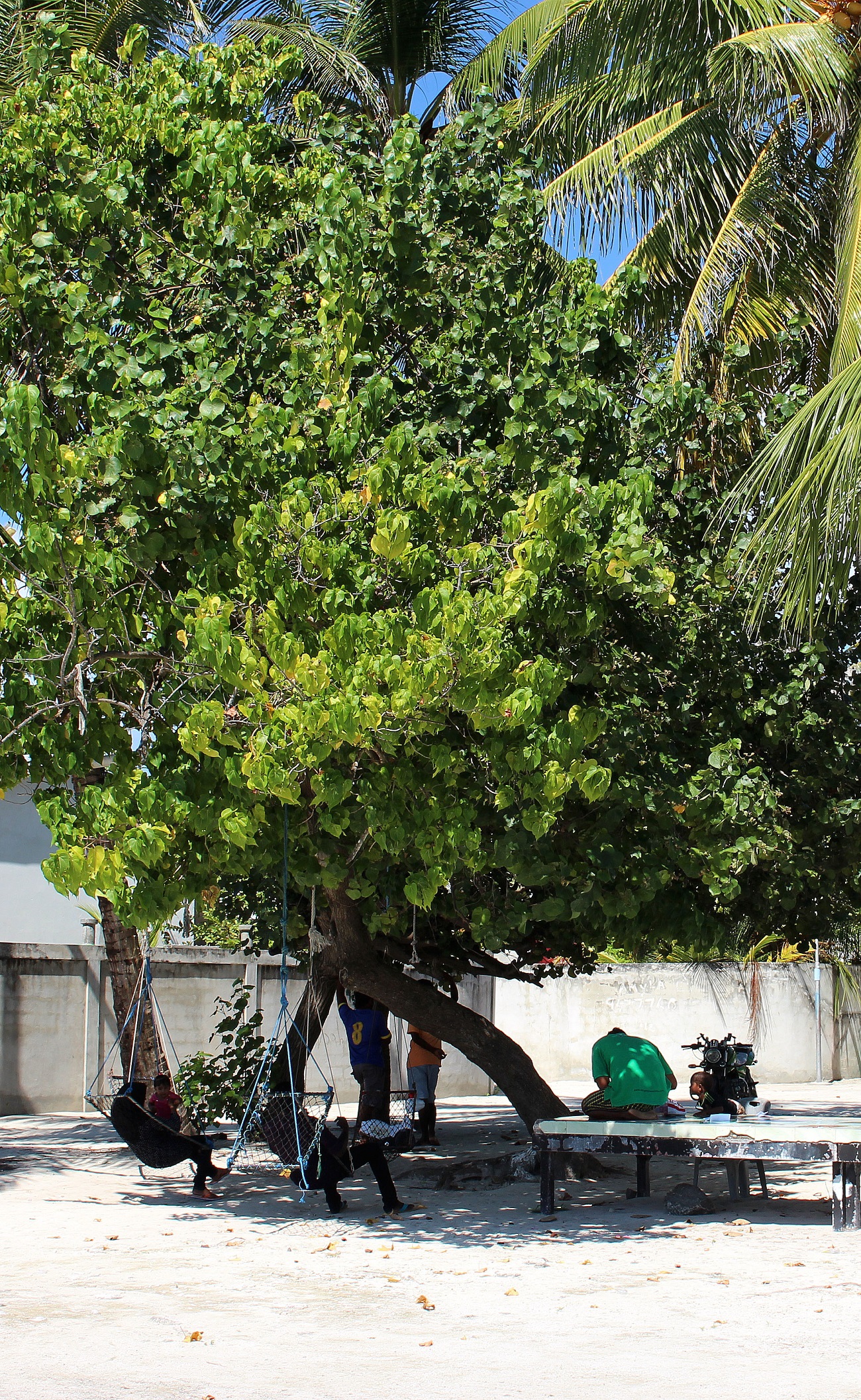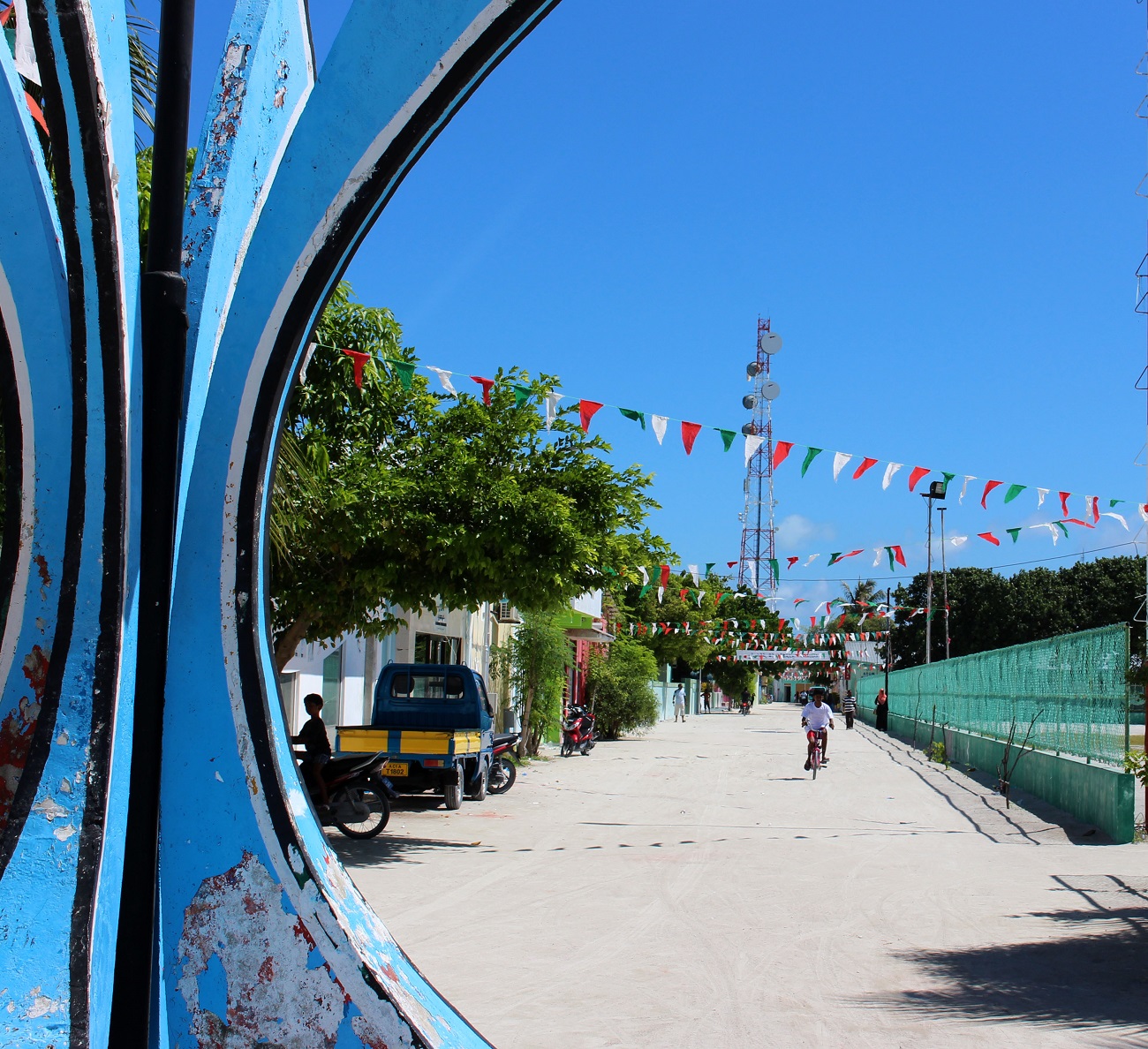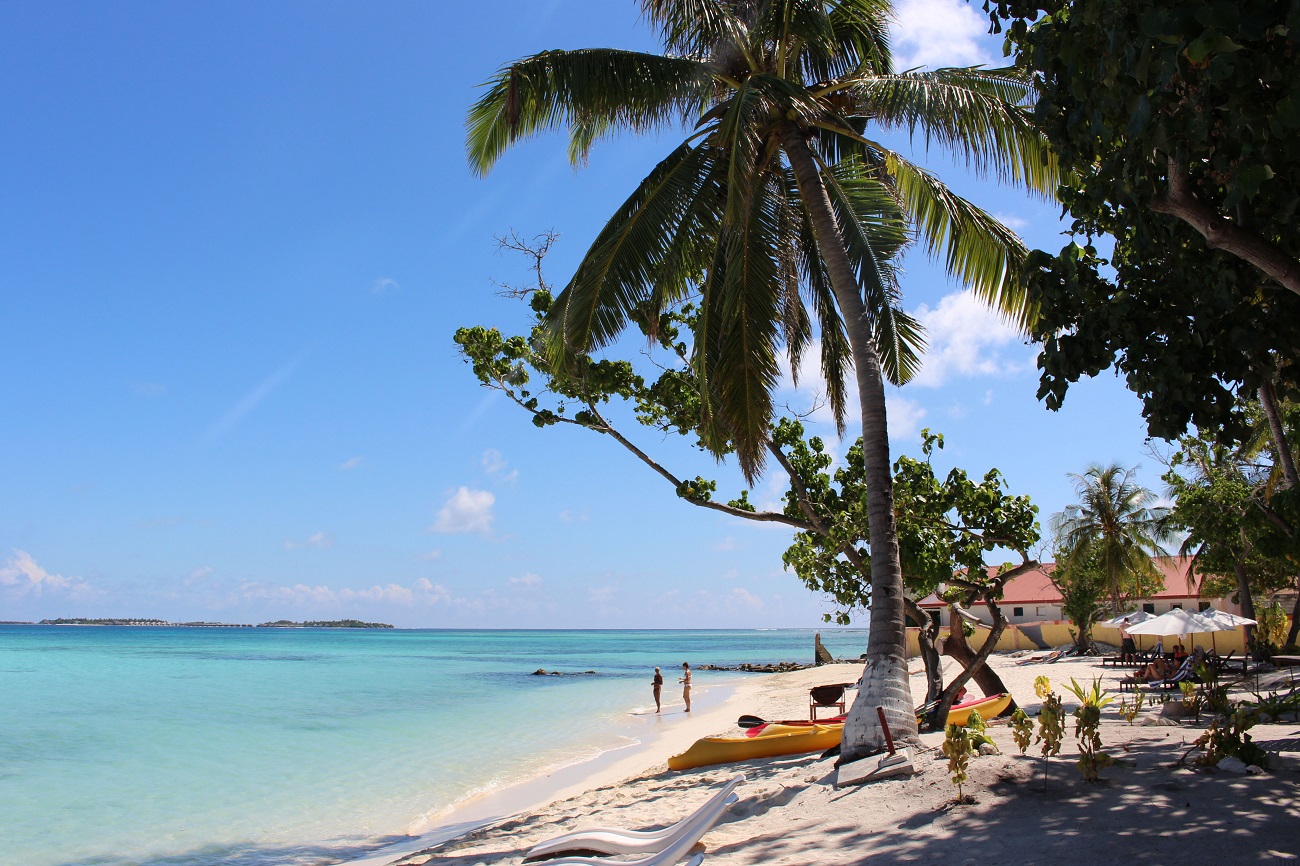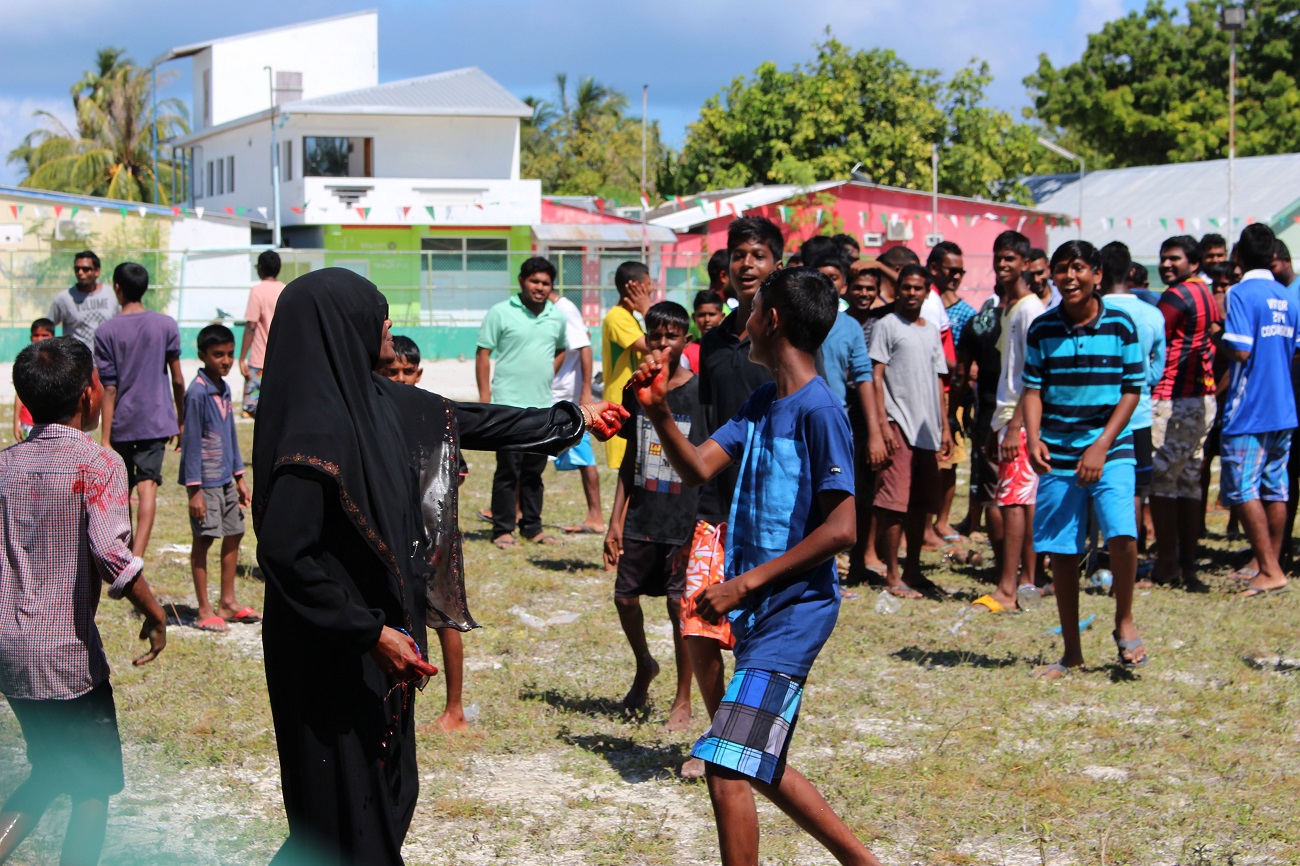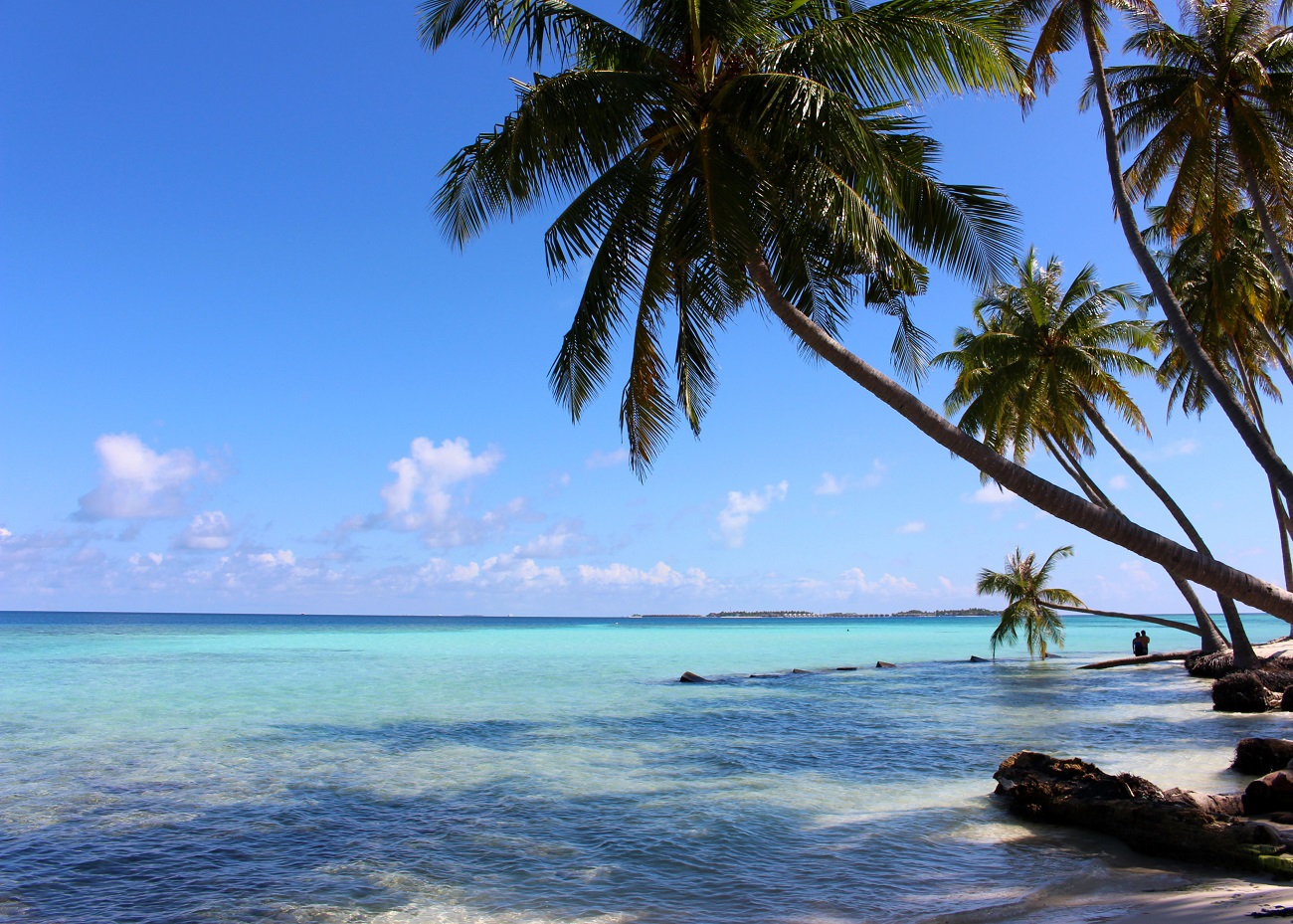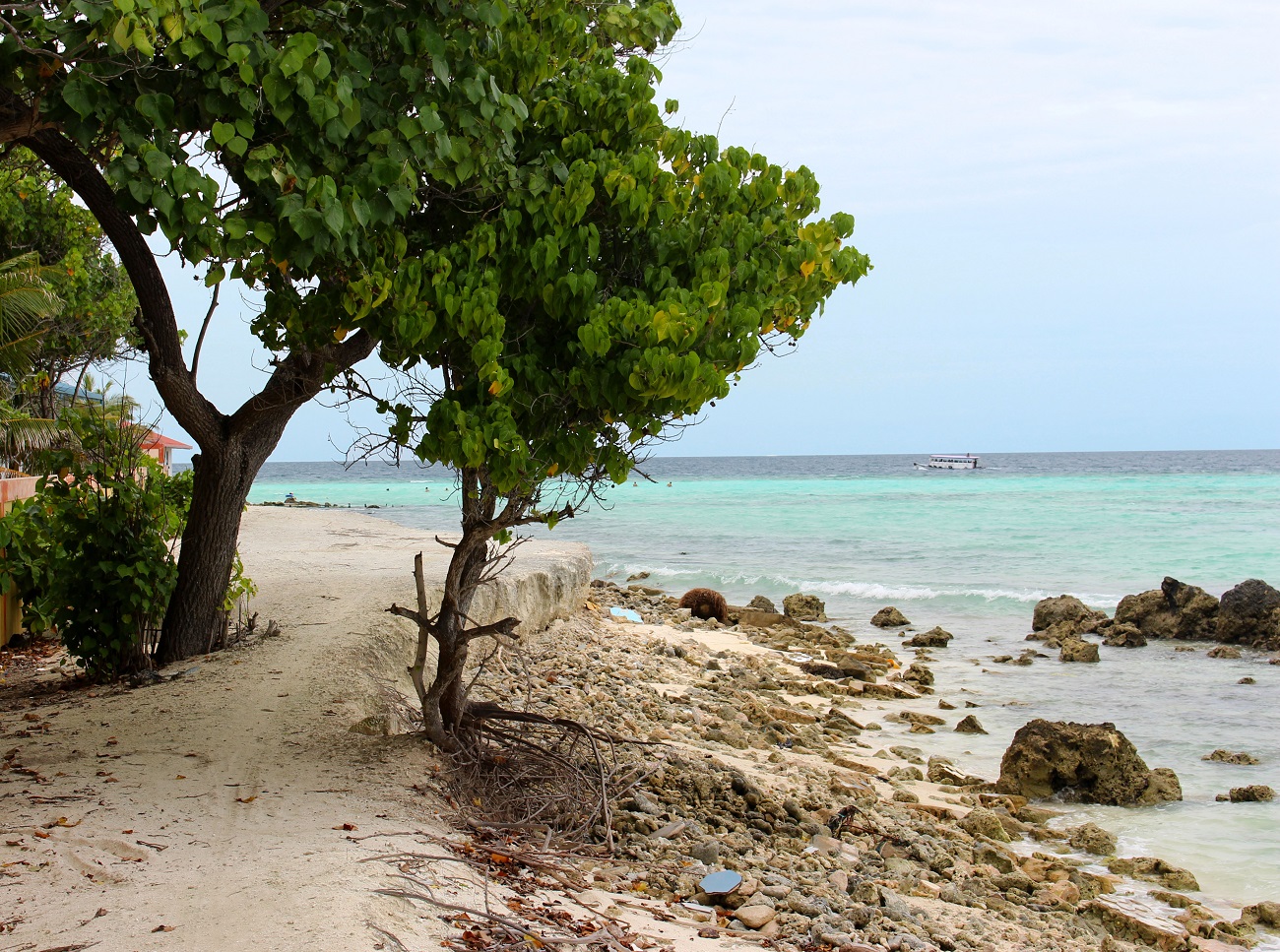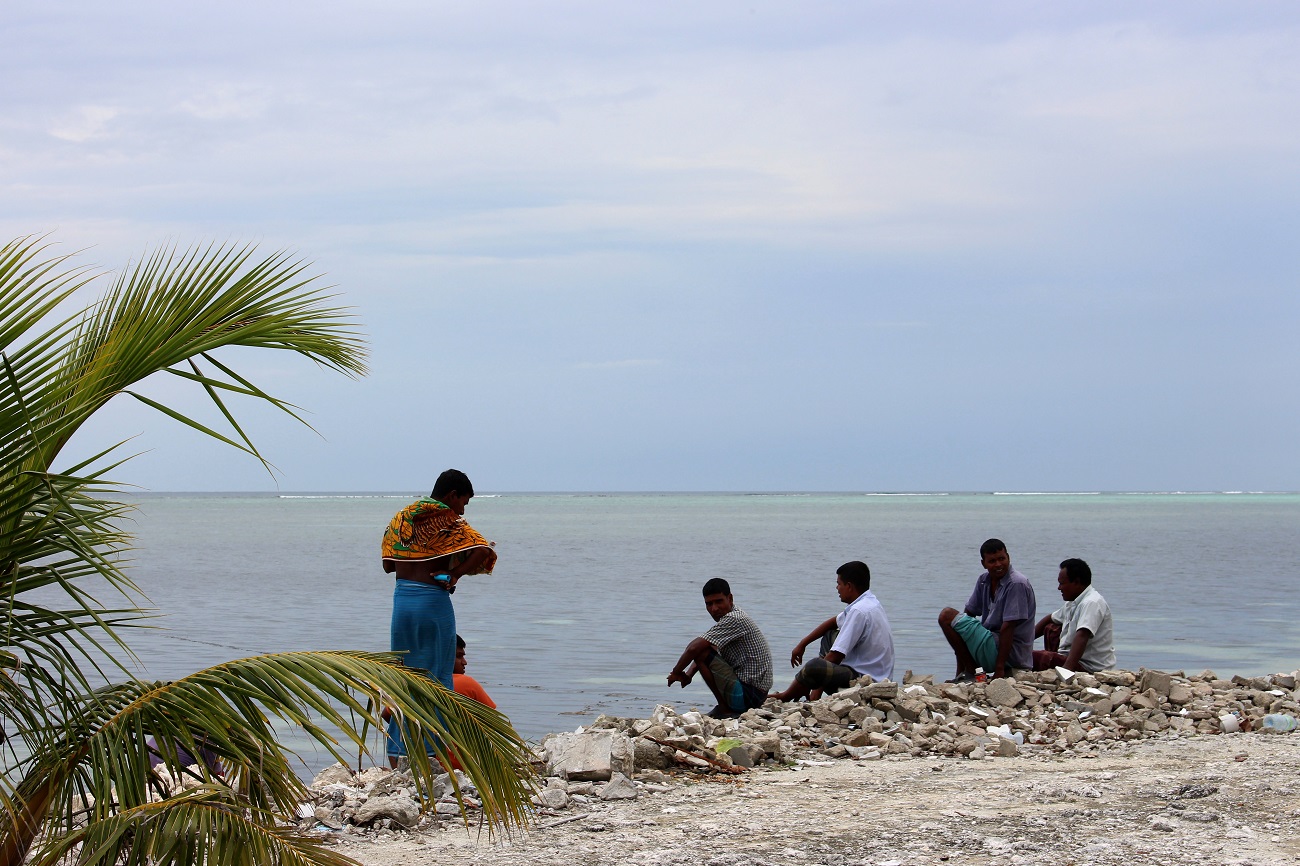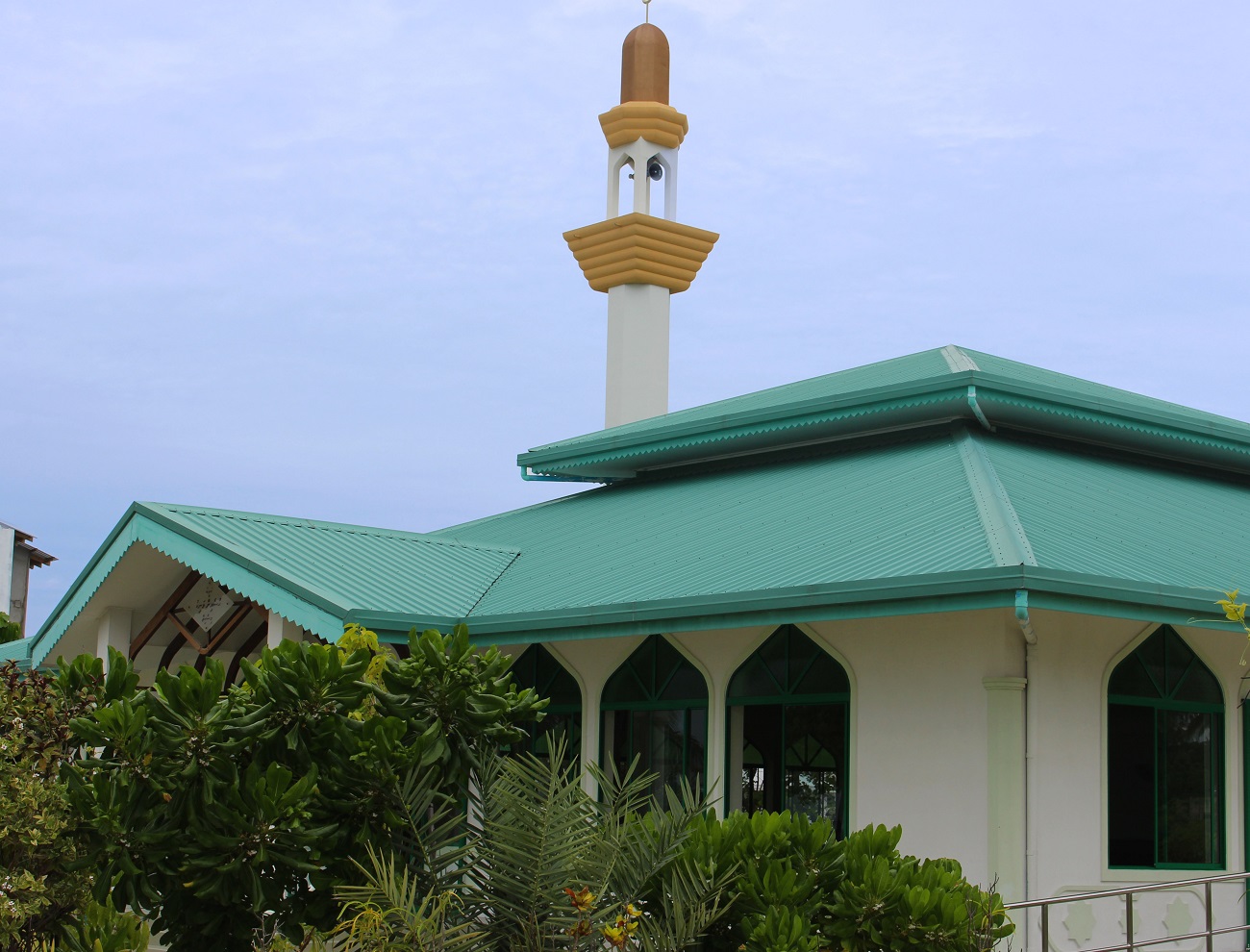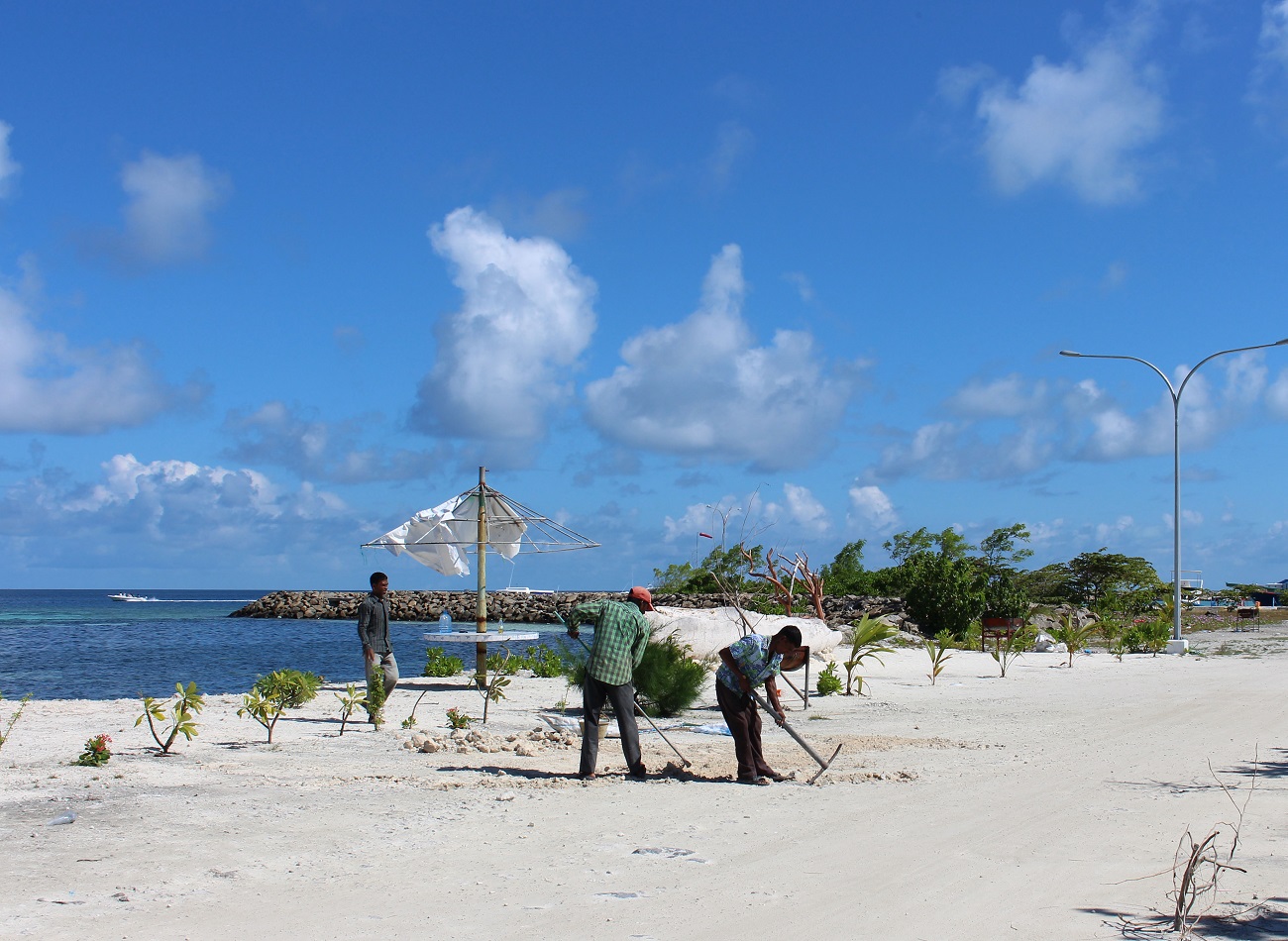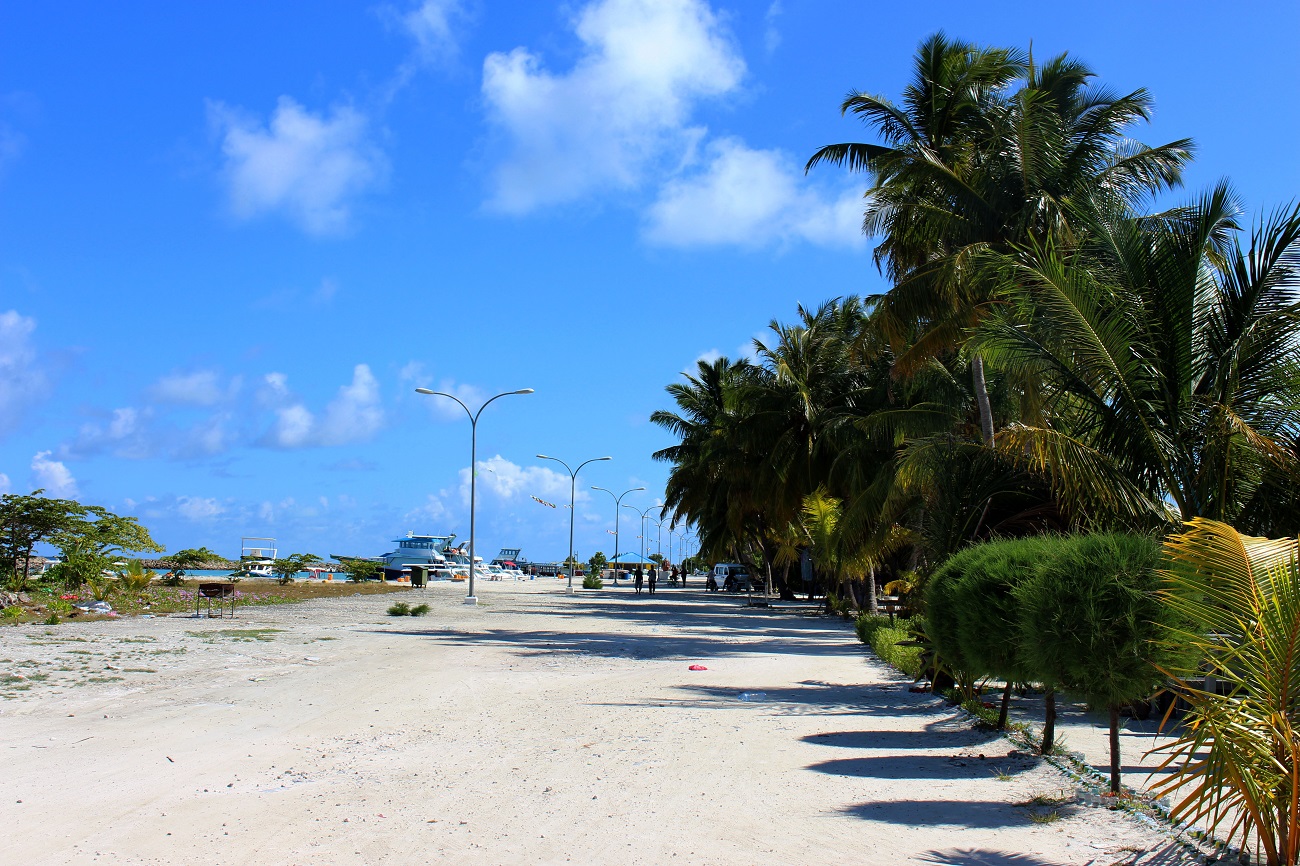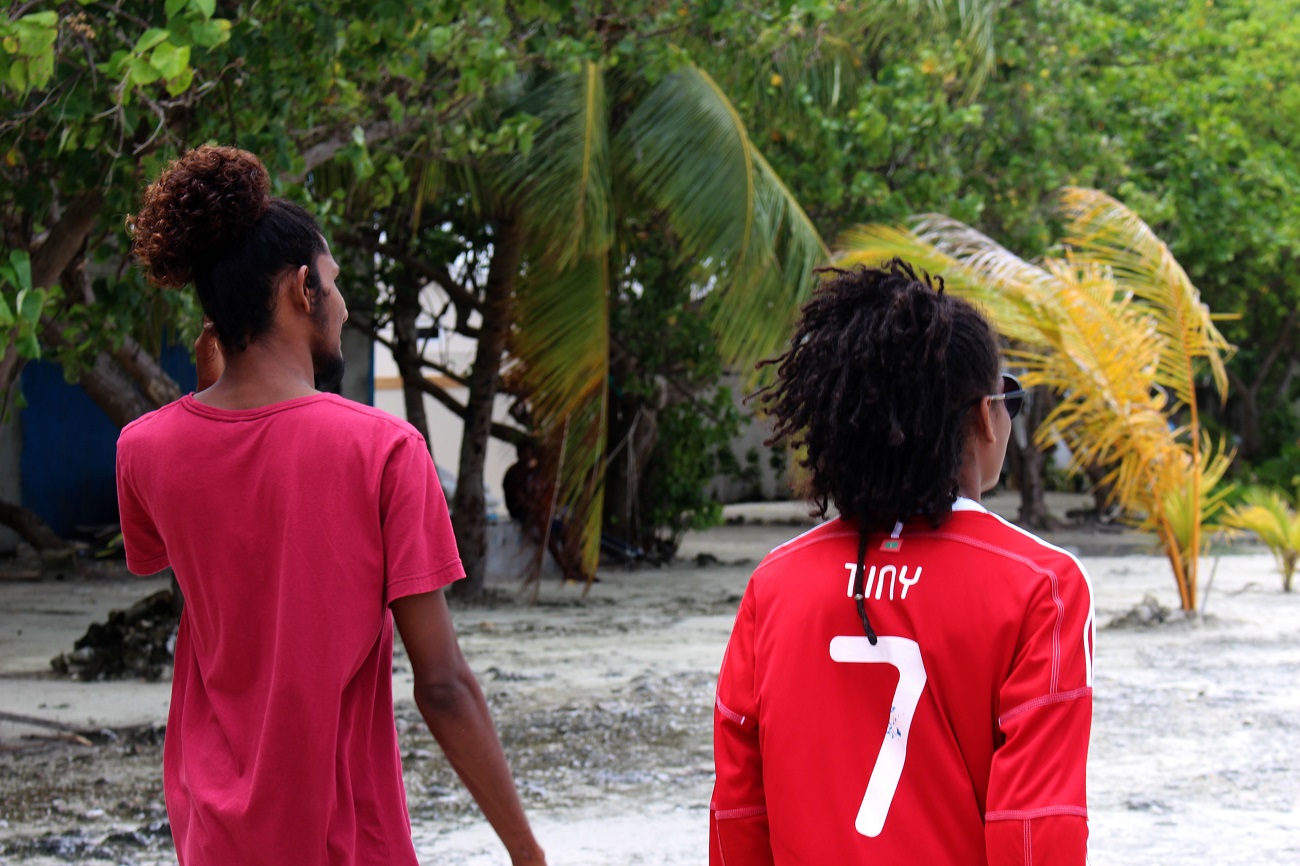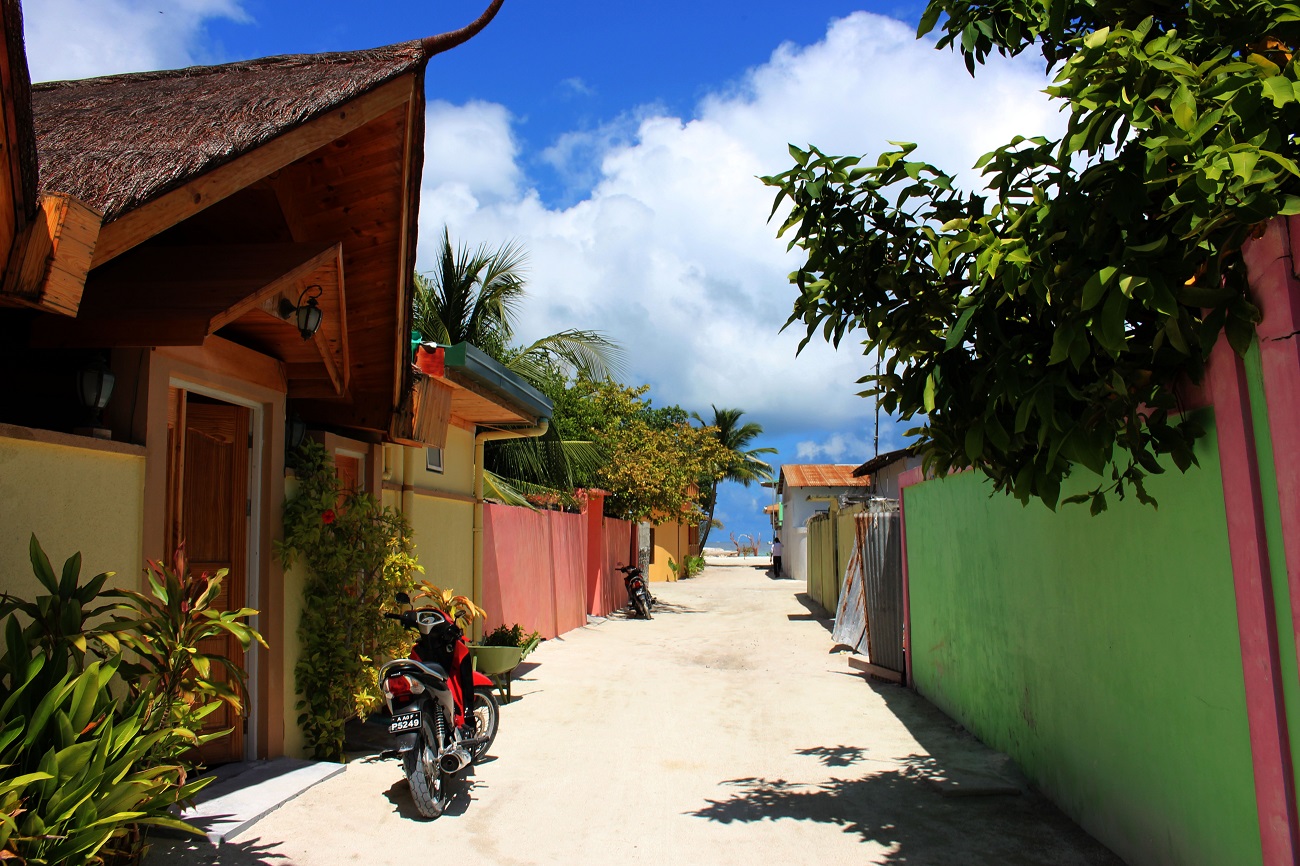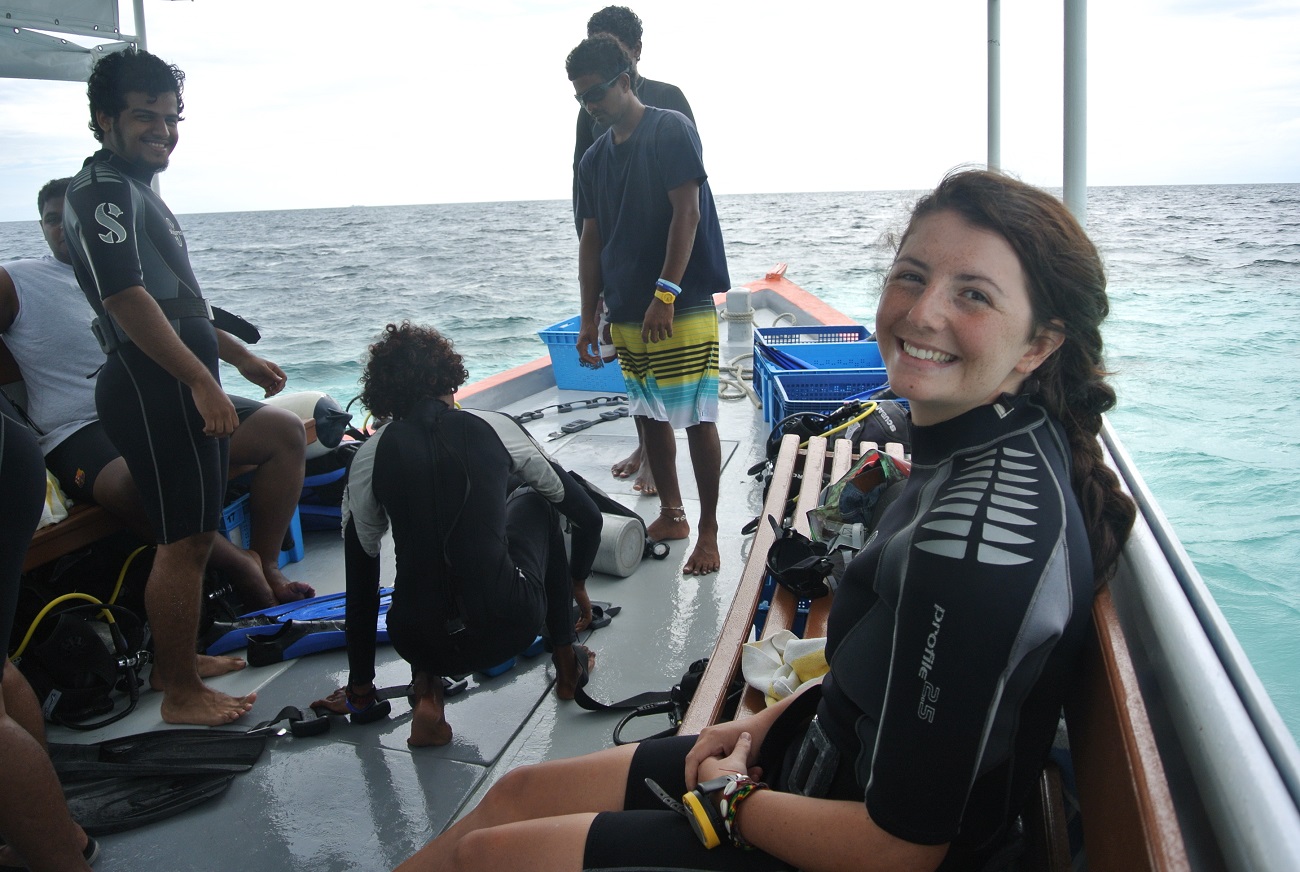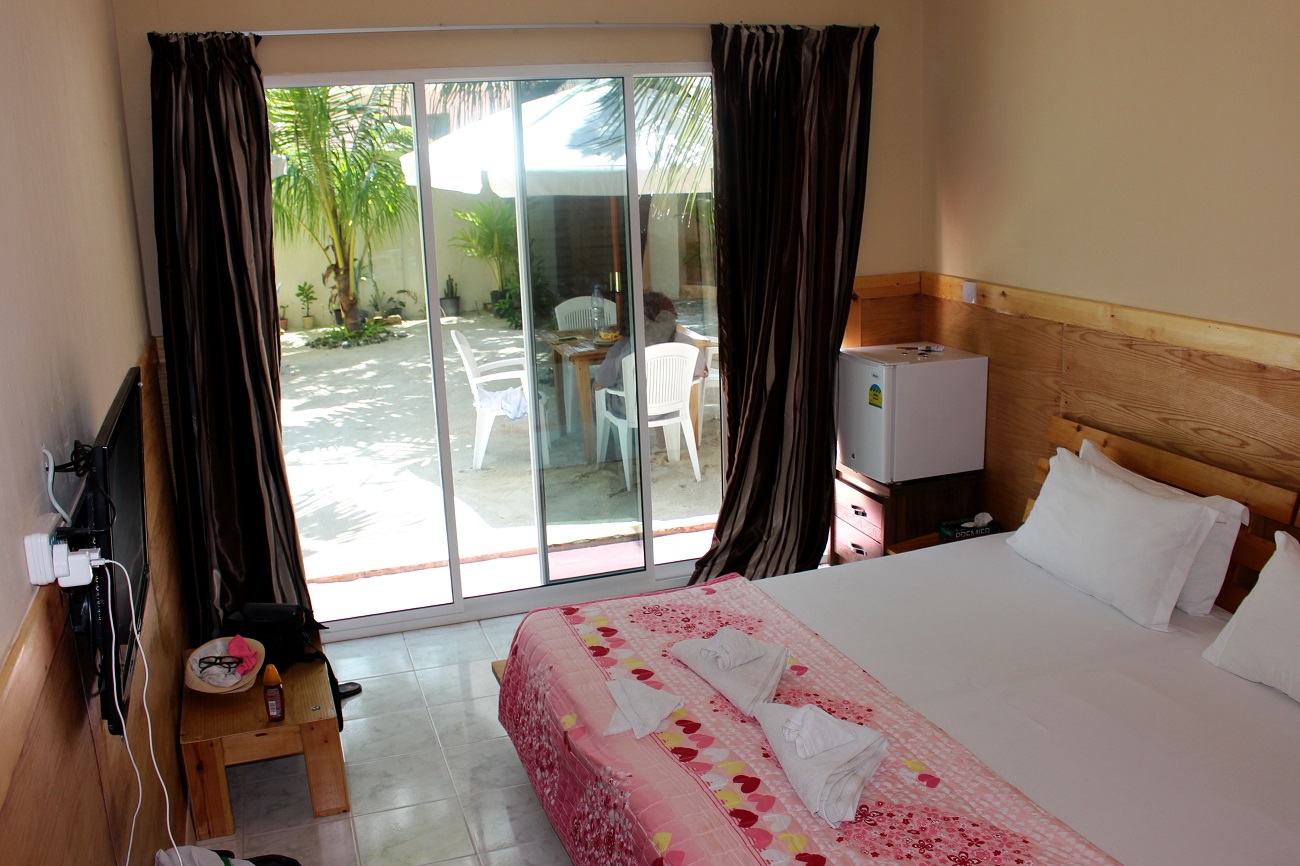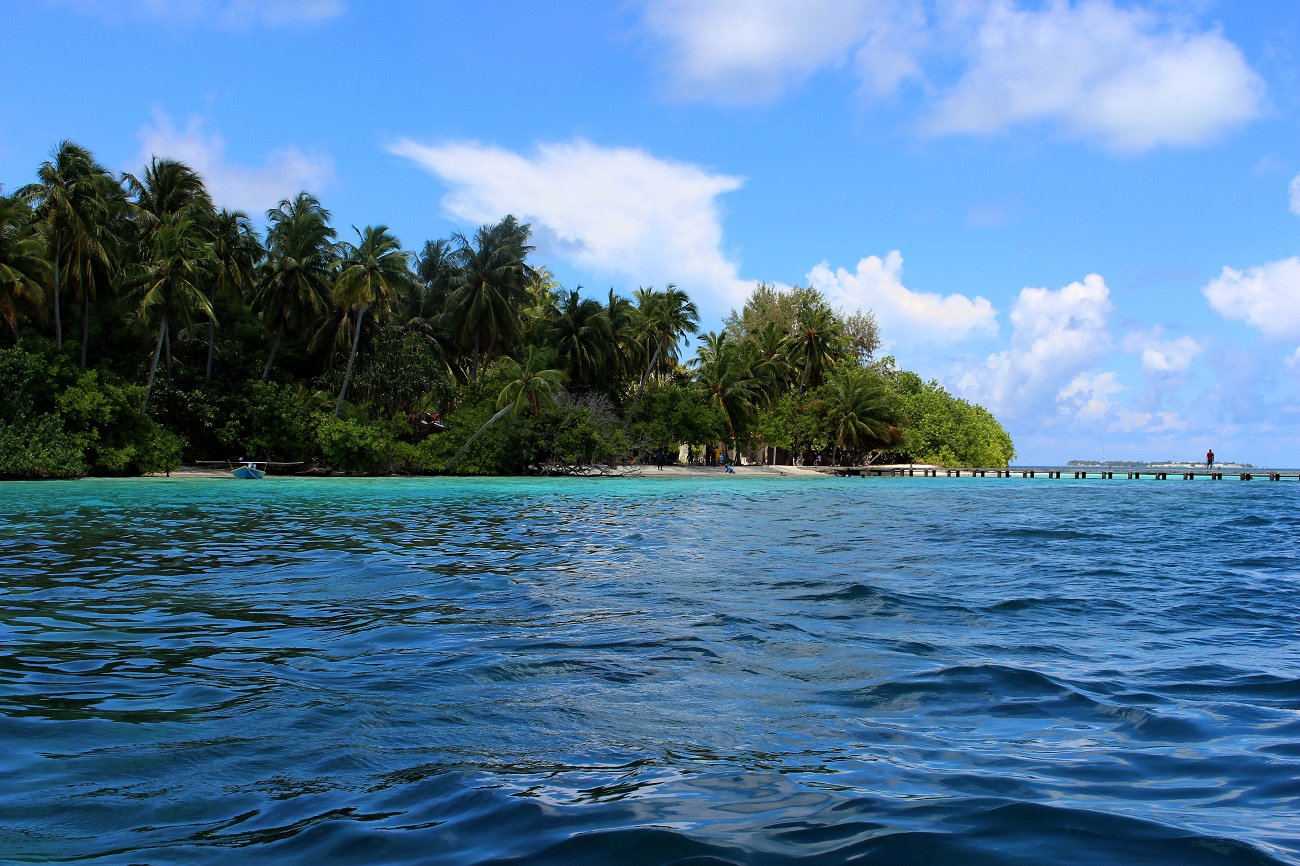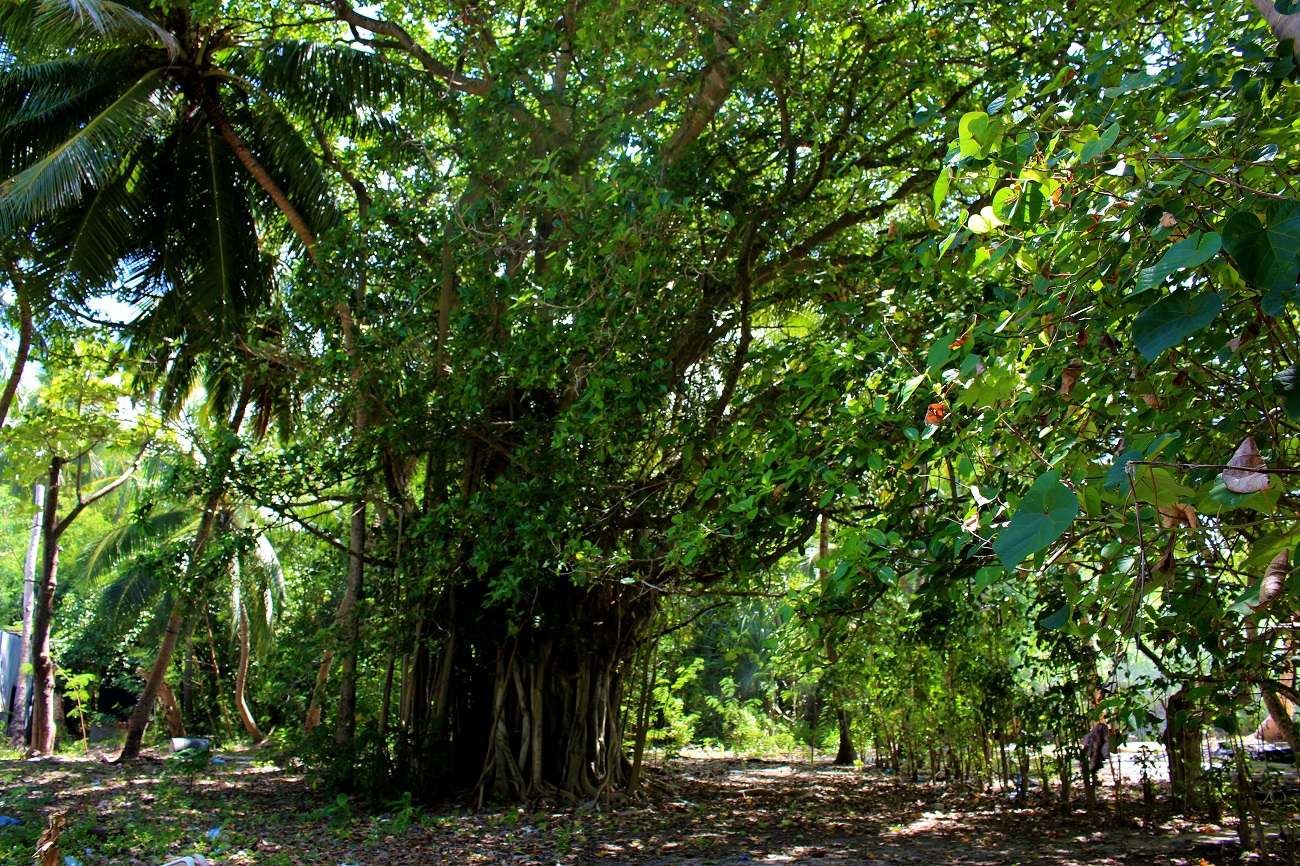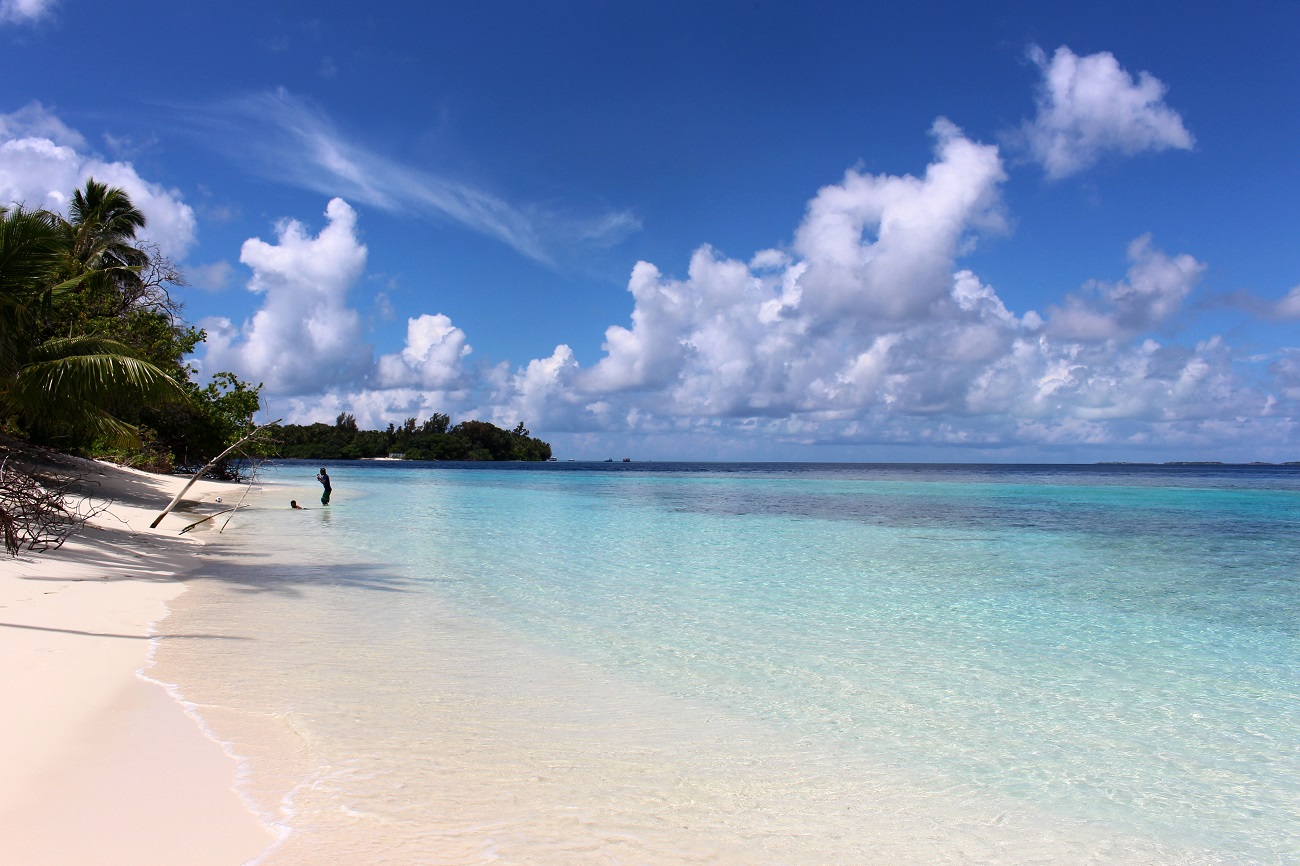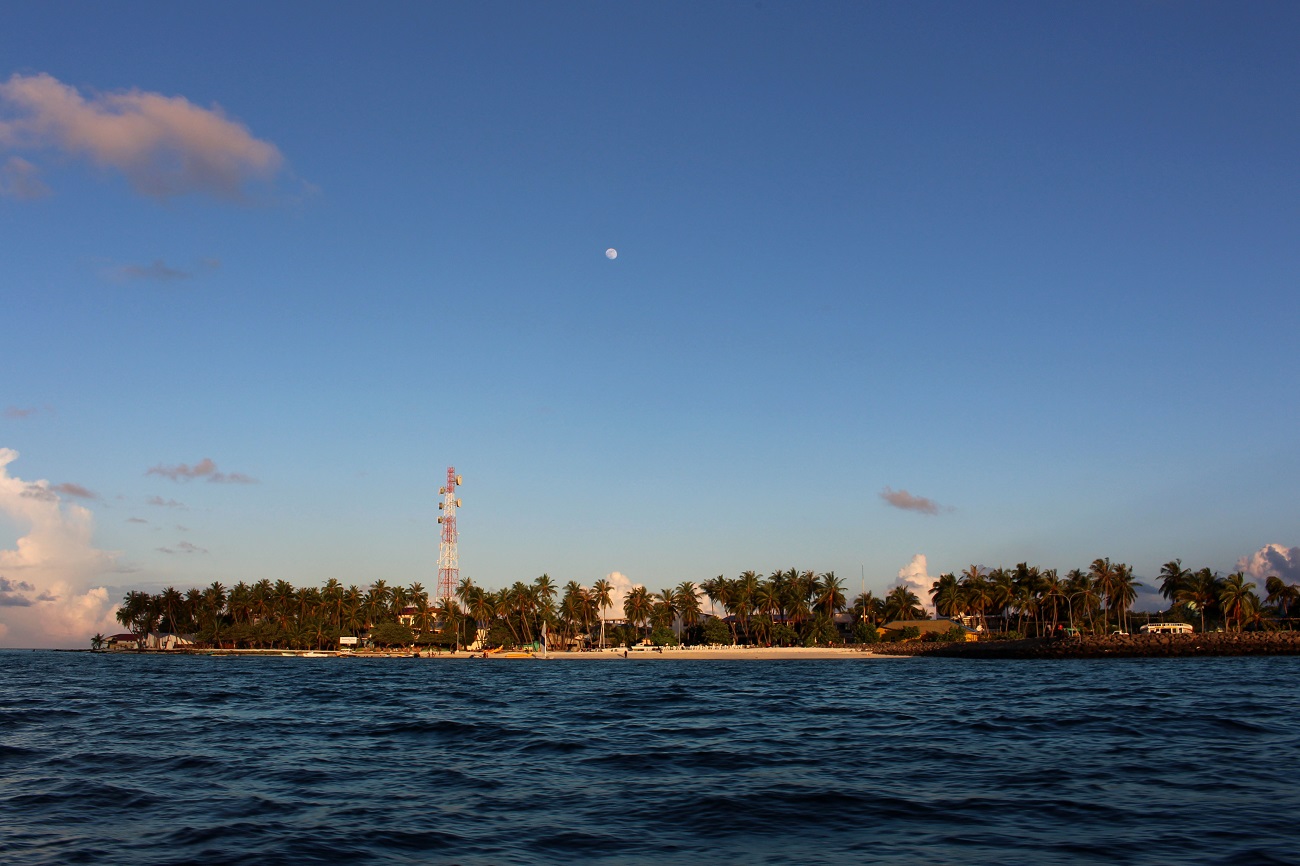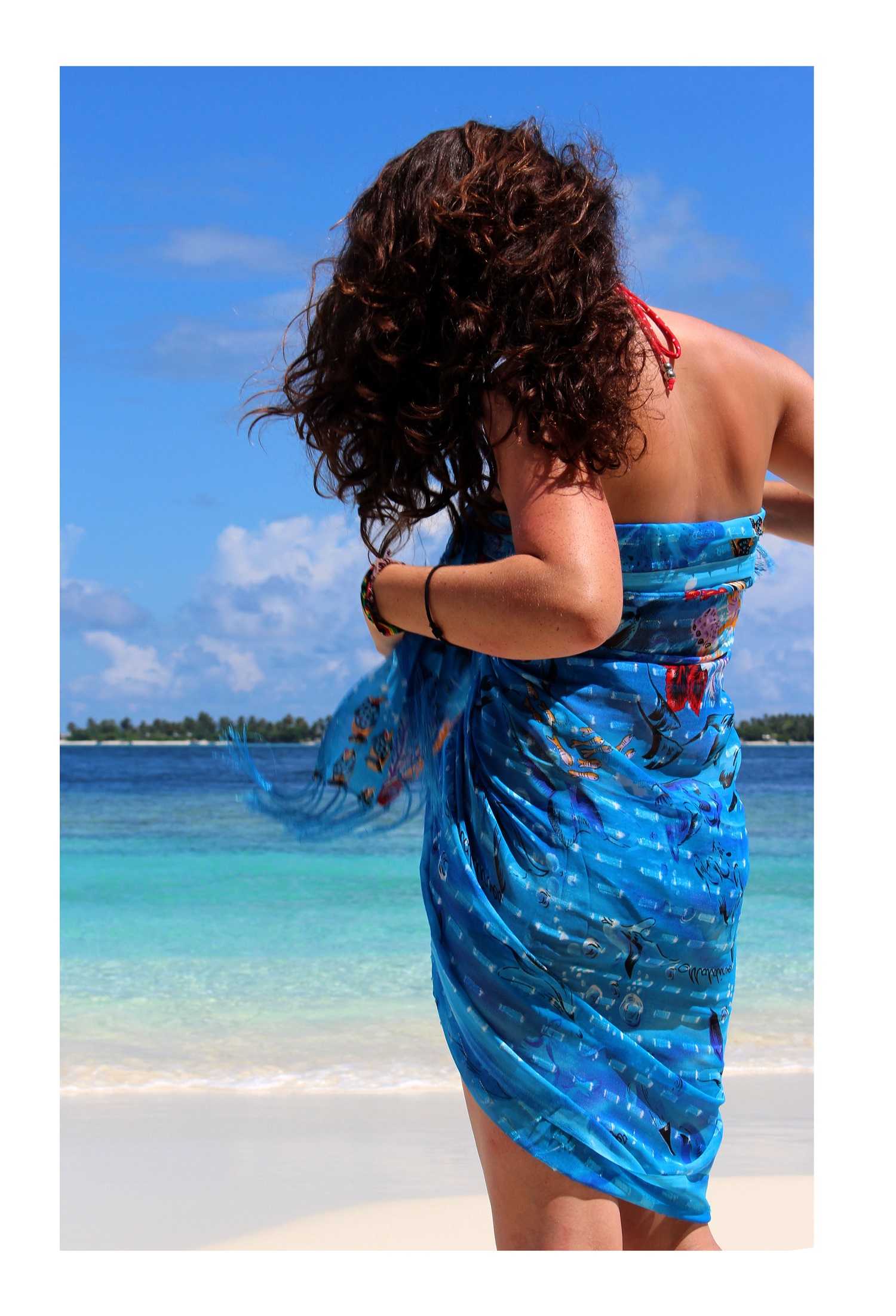 I hope you enjoyed reading my quick guide to Maafushi! On a side note, all images are owned by me unless stated otherwise. If you would like to use them then please credit back to www.expatoftheworld.com. If you'd like to use them for commercial use, please contact me at im_sarah@live.co.uk