'As you start to walk out on the way, the way appears.' A quote by Rumi
Click To Tweet
Today, after almost 3 months living in La Gomera, I've finally installed WIFI! Although I've loved the time away from being constantly connected to the world, I'm relieved it's over. There's something terribly cozy about sitting on my sofa with a cup of hot tea and Nick Drake streaming and being able to BLOG!
This evening I stumbled across a magnificent Facebook page. A girl called Cassie Chloe is hitchhiking around the world, making jewelry out of feathers, doing the odd circus trick and brightening up an otherwise depressing Feed with stunning photography and thought-provoking quotes. This is where I read this wonderful line by 13th Century Islamic poet and scholar, Rumi.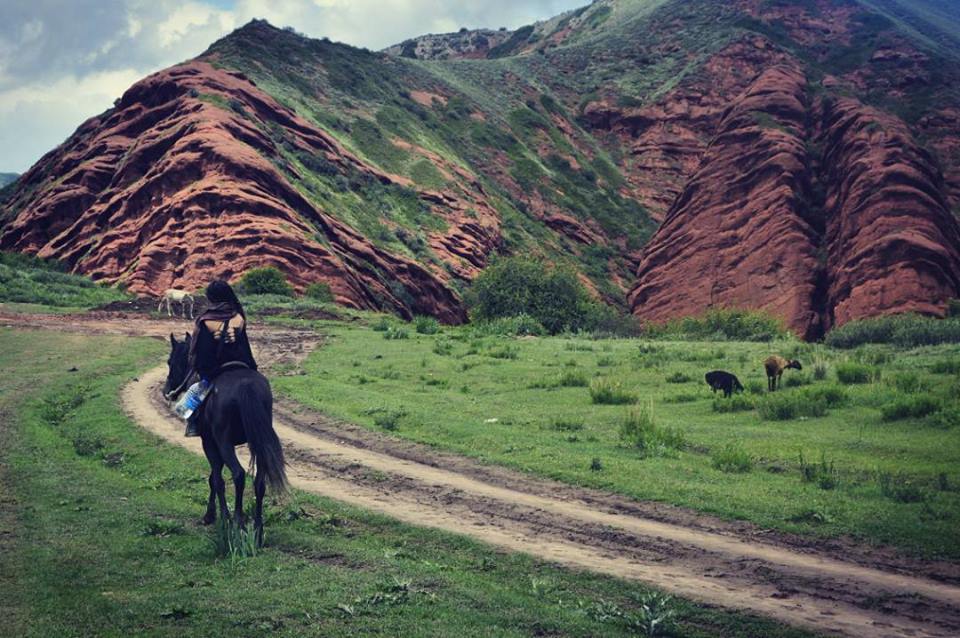 We are all so focused on "finding our way", perhaps me now more than ever. It's like I'm rushing around not wanting to waste a second, then getting far too overwhelmed with it all and collapsing in a heap on the sofa with Ant and Dec.
Where do I start? How do I start? What if it isn't the right move? What if I fail? Which path do I choose? How do I find myself? What's my purpose? 
So many questions and one simple answer: just start. Do something. ANYTHING. Walk the walk, talk the talk. Do it, be it.
I have so many doubts and fears about pretty much everything I want to do. Blogging- what if I'm a terrible writer? What if people hate me? What if I don't connect or inspire anyone? Yoga- I'm not flexible enough. I don't know what I'm doing. Teaching English- PANIC. Further Education- I'm not cut out for it. I can't stick in one place for that long. It's too expensive.
What Rumi says to me first is, SHUT UP EGO.
Almost all of my doubts and fears are based on some kind of external validation. You know, caring what other people think. What they think of me. Of my abilities. I've received some heart-warming comments on my blog so why do I worry about writing more? I've been teaching English for about 3 years, why do I still feel the nerves before class? Why did I flake out as a Tutor-Trainer last summer?
If we can quiet our egos, our fears and doubts subside. We start to look for internal validation. What do I want that's just for me?
Second, don't go looking for the way. Let it come to you.
Without fear, we can finally put one step in front of the other and move! Stride! Strut our stuff! Walk with confidence. With ambition. It's okay to not know exactly where you're going. In fact, I'd say it was a prerequisite. I don't think every pro athlete knew where they were going when they joined some after school clubs, nor the writers who have had their novels turned into multi-billion movies. Just set the wheels in motion. Breathe. See where it takes you!
I've chosen this photo to go with the quote since it was the first picture that sprung to mind! We are on a grand voyage to one of the Wonders of the World, Ha Long Bay. I was 19-years-old. I taught English. I had no clue where or what I was doing, I just knew I had to do SOMETHING.  Well, I thank past me, because she unknowingly paved the way to five new countries (and counting) and cultivated a profound sense of direction and purpose in my life. I am forever grateful.
You want to find your way? Don't we all! Let's give ourselves the ultimate gift this Christmas (or right here, right now!), and START. Like writing an essay, starting is the most difficult part. If we get that part over with, we'll be rewarded with an ocean of possibility.