Last Friday was a truly perfect day away from the kids and exploring a lovely local island, Himmafushi. Now that I've successfully passed my PADI Open Water Diver Course, me and my new friend Siraa (who I met on the course) left Hulhumale and got ourselves a boat, some scuba equipment, a divemaster and a captain, and spent the morning in my new-found favourite part of Maldives; the underworld- extremely close to Himmafushi!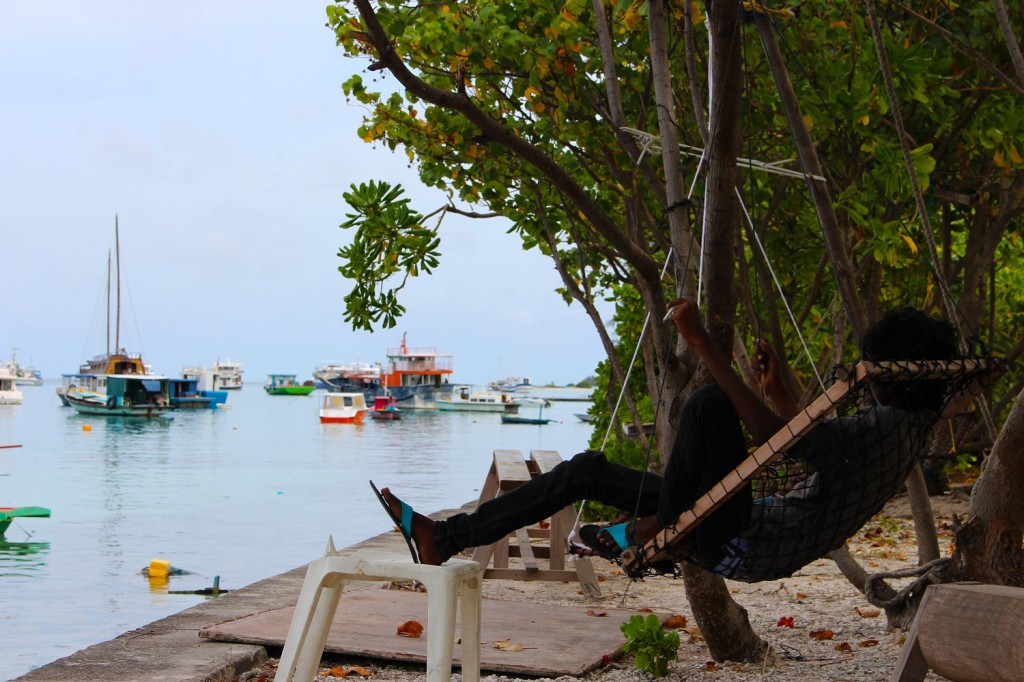 Leaving Hulhumale'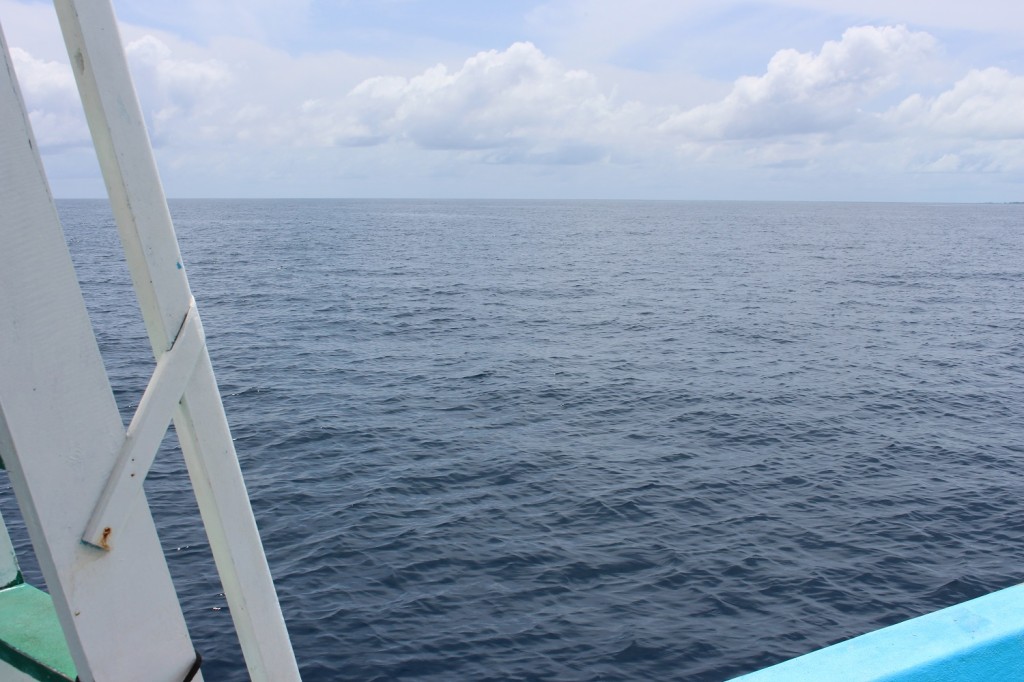 Blue on blue on blue.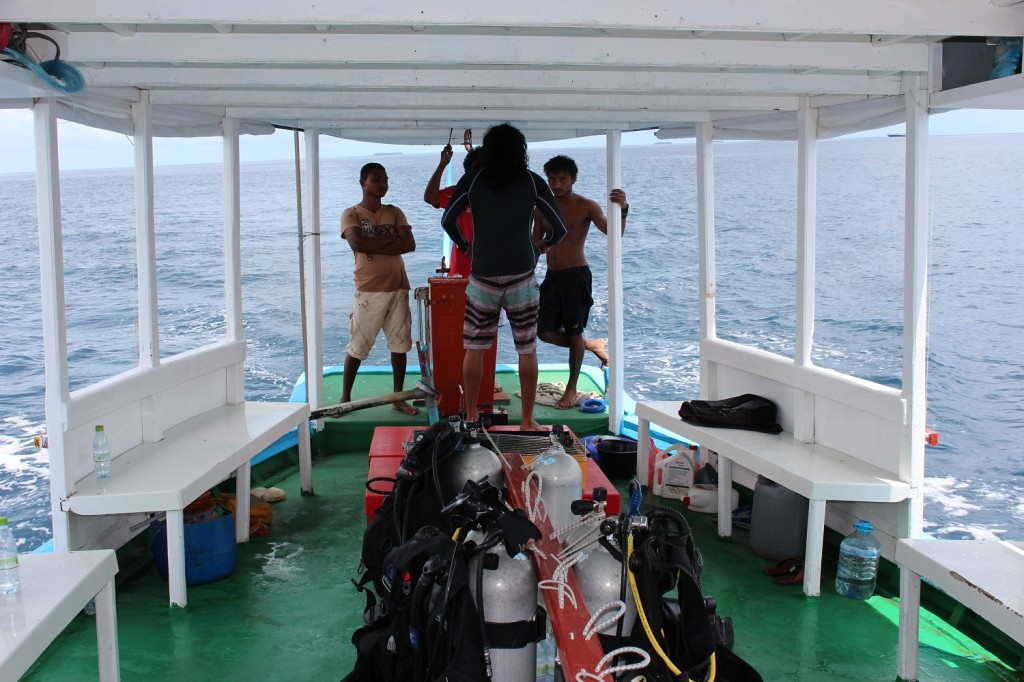 The lads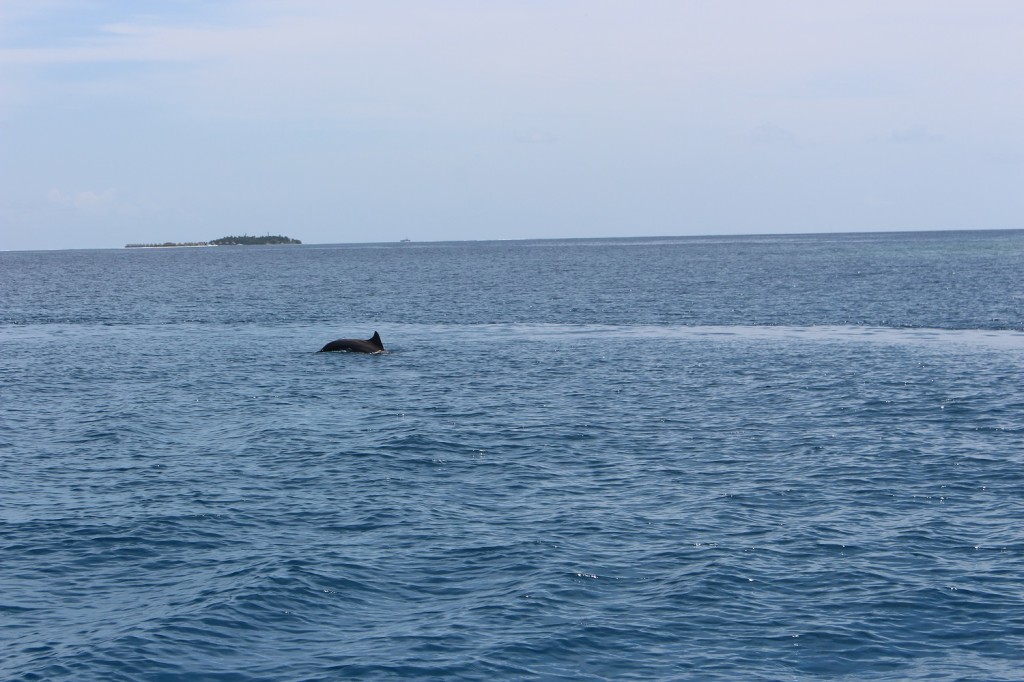 A dolphin!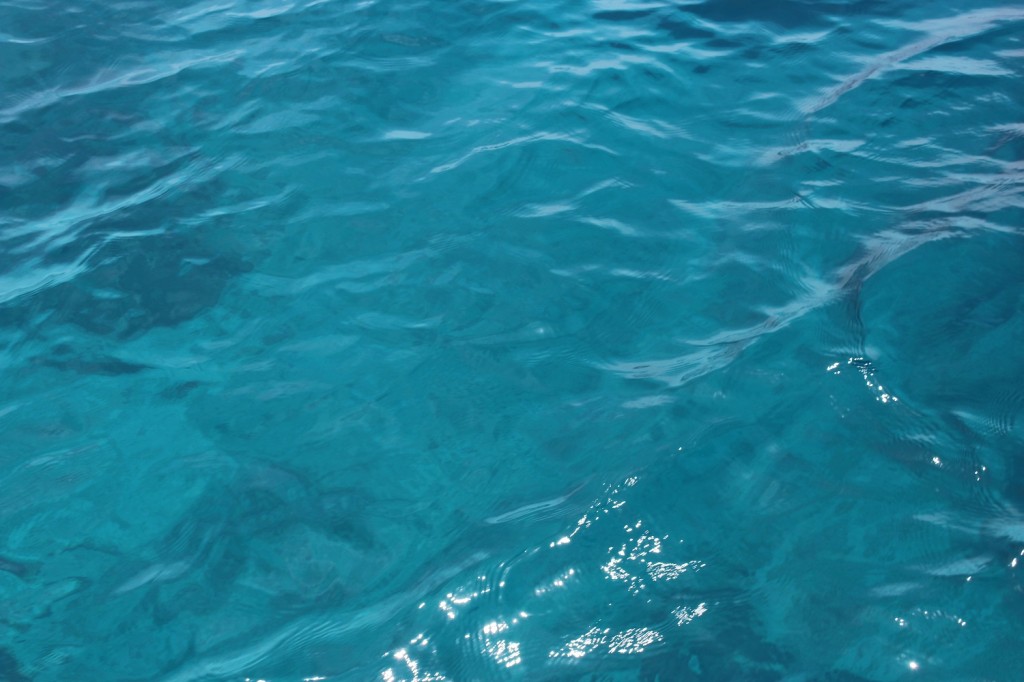 When the sea gets shallow, it really is this colour – NO filter-
Today we dived in two spots: Okkobe Thila and San Light Thila. I saw hundreds of fish and 5 majestic Manta's- couldn't believe my eyes!
After two dives our tummies grumbled- but no fear! The boys had organised a BBQ, complete with plenty of chicken, fish, sausages, and the best one: marshmallows!
We hovered around near Soneva Gili and Paradise Island resorts while we tucked in and I took lots of photos to practice using my new camera:
These luxurious fully-detached rooms are over a thousand dollars PER NIGHT!!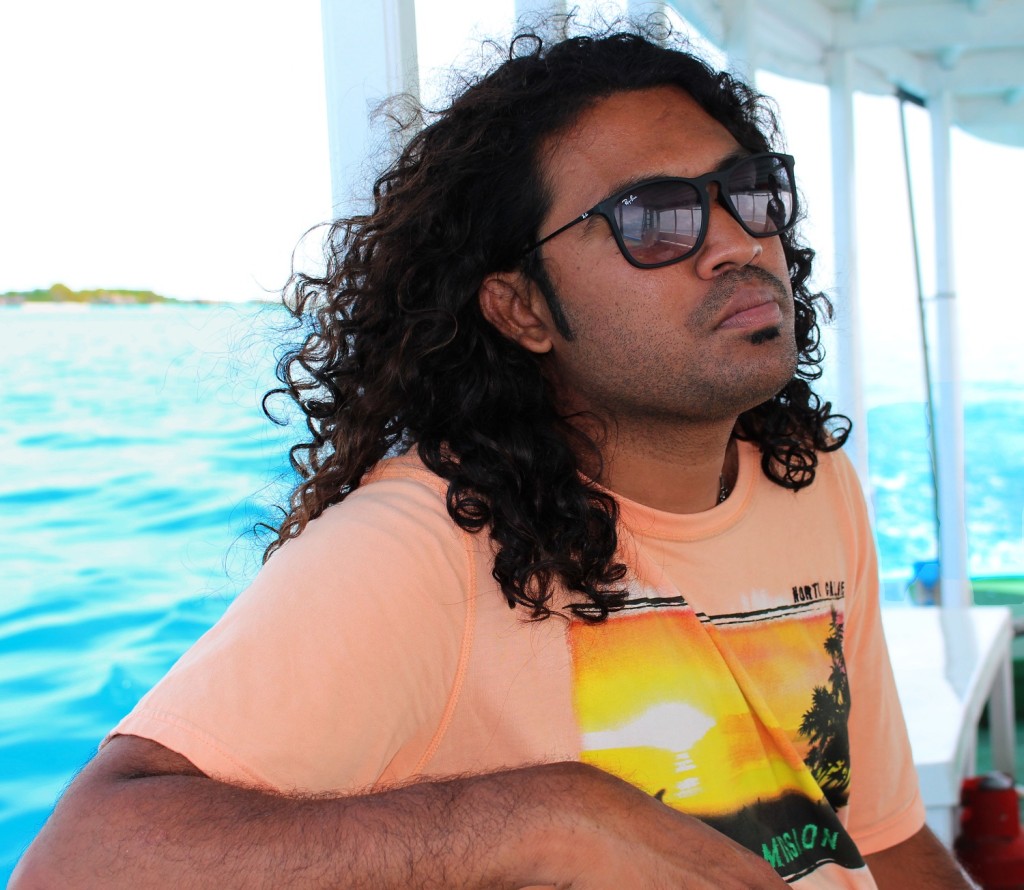 Siraa being awesome.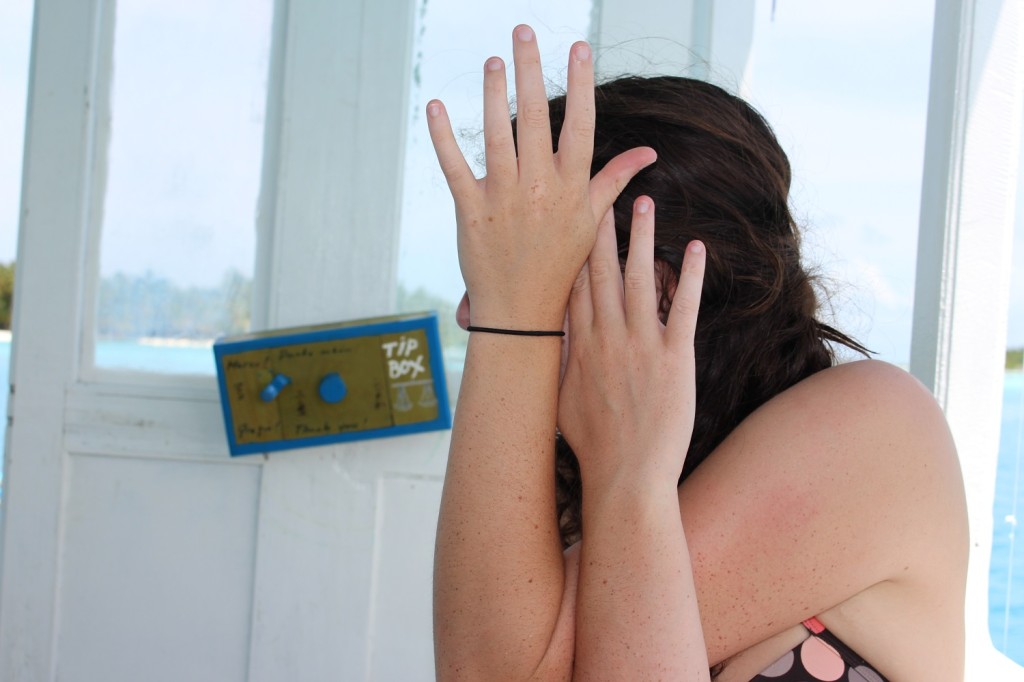 Me being not-so-awesome.
A little while later a guy from Soneva came and told us we couldn't park (park?) up here so we got a move on and headed to nearby local island, Himmafushi.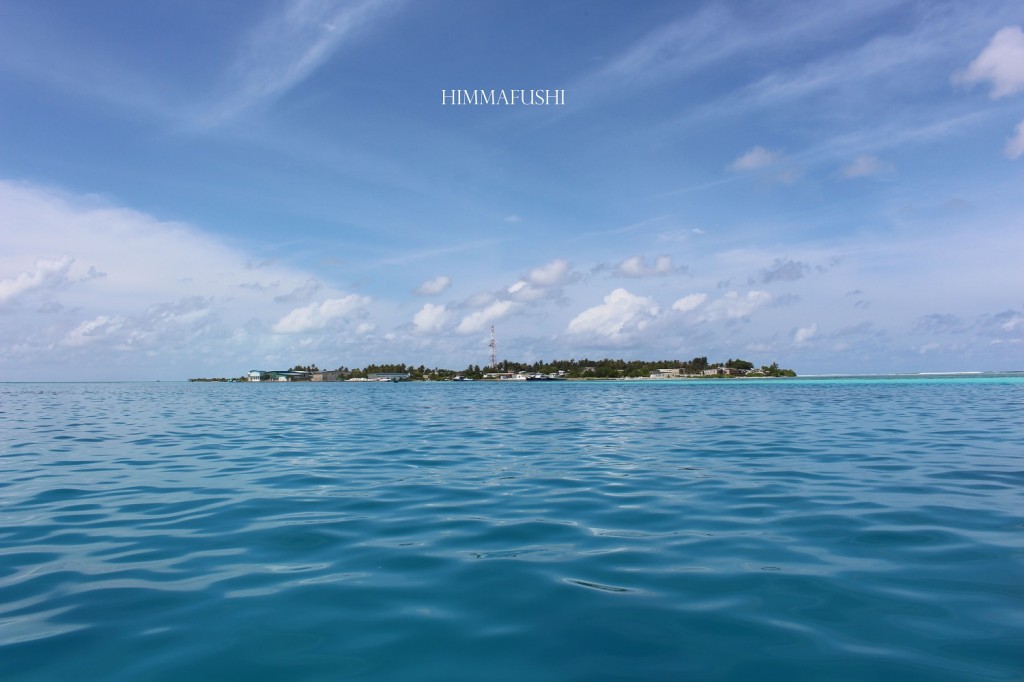 I loved Himmafushi, although I felt like such a tourist. Is it wrong to hate tourists? OK not hate; dislike. But there I was with my red and black Canon camera strap around my neck, a t-shirt printed with a map of the world and two young Maldivian boys by my side. Still, it was great to wander around. Hussain and Siraa were born on a similar island called Gadhdhoo, and it made them miss home. It's obvious why.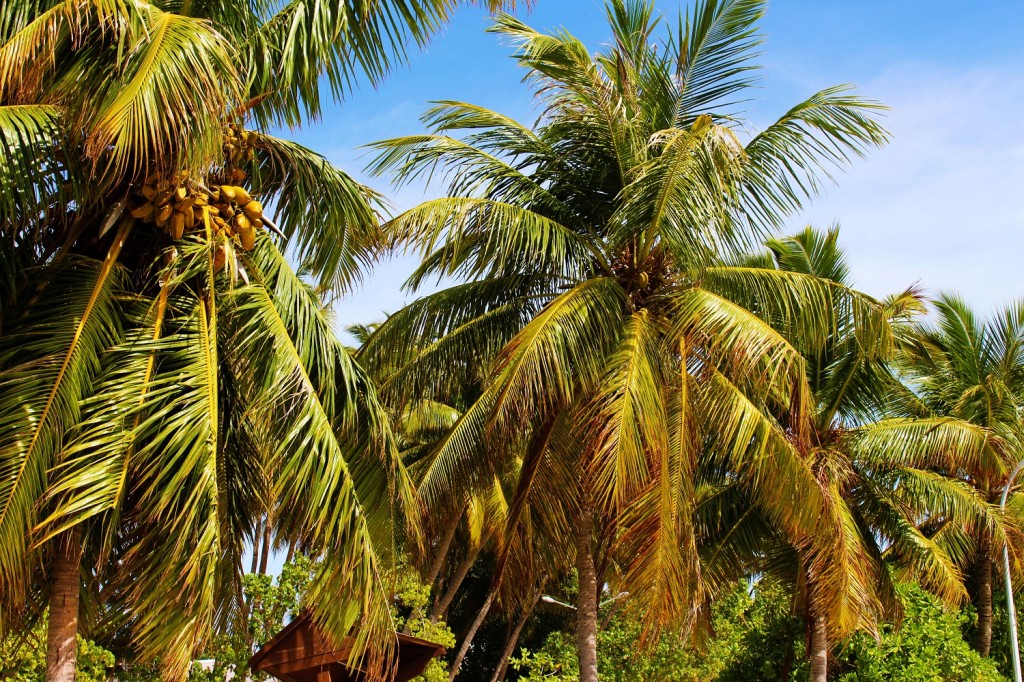 The island is peaceful, for one thing. You'd think you were a million miles away from manic Male', the country's capital. Some women relaxed in the shade smoking shisha, others were cooking in huge pans bubbling away directly over small fires. One sweet woman offered me some chicken, it was great! Of course they couldn't seem to speak a word of English, but that was OK as I had the boys- although I felt a little embarrassed when Siraa told me all the women thought I was his wife! He said I could take photographs, but suddenly I got all photographer-shy (is that even a thing?) and said it was OK… totally regret it now but at least I have in my head the image of those women, laughing and soaking up the heat dressed head to toe in colourful dresses, greens, pinks, blues, hijab's (head scarf's) and chador's (traditional cloak's which leave the face exposed) and their warm and welcoming smiles.
We walked around the village shops and everywhere locals smiled at me. It was lovely! In Male' no-ones got time for a smile- everyone's on their way to somewhere, all at the exact same time clogging up all the roads (that's if they're not already taken by huge mounds of soil, sandbags bricks or a massive digger for all the never ending building work).
Here I could only hear the quiet play of children taking a dip in the sea, the slight breeze between the leaves and instead of nosefulls of petrol or trash, I could just smell the island. I bought a coconut drink and watched a group of men as they played a game of cards. It made me think of my family- I'm not really sure why as we don't really play cards, but I saw us sat around the table. I think it's because back at my god-mother's house she has a garden table which is basically the hub of the house. That's where we used to smoke. Where she'd listen to me moan about boys, my crappy job in McDonalds, my desire to travel and no money to do it. We had breakfast out there when the weather was nice, and enjoyed countless glasses of wine in the evening as we mulled over our day. OK so these guys wouldn't drink, but they enjoy each others companies nonetheless. I miss the company of my family, and spending an afternoon on a truly localised island made me feel it more than ever- but it also made me feel grateful for my life abroad and blessed to know that that table, and all the people I love, are waiting for me back home.
If you fancy getting out and about, you should check the ferry schedule here to and from local islands. If you'd rather get a day trip sorted like we did, you can contact a huge array of companies that offer different excursions, including BBQs and island-hopping. I went with Dive Club Maldives in Hulhumale'  because they're super friendly, professional and give great discounts for expatriates. You can contact them on +960 778 5165 or +960 765 2662, or email any enquiries to info@diveclubmaldives.com.
Now, lets go explore another beautiful island… Thulusdhoo!