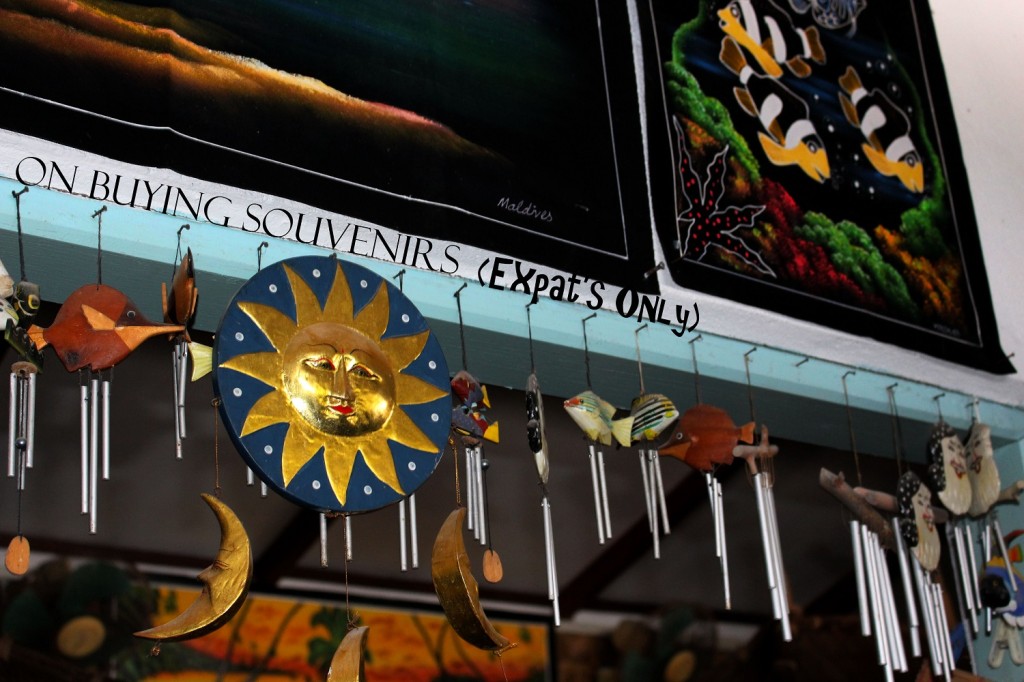 Two things had put me off buying souvenirs in Maldives: a) I'm not leaving for another 5 months so can buy them then and b) The price (Oh and c- practically everything is imported from Thailand which kind of ruins the sentiment…)
However, a little birdie told me that even souvenir shops offer expat rates. A very cheap cute necklace or bag from Thailand is better than no cute necklace or bag! And I haven't gone shopping for myself since I was in England (unless buying myself gelato's and short-eats counts).
I've been in and out of several different tourist shops in Male' and always get chatting with the local owners. Of course they assume I'm a tourist, and there's something inside of me that cannot RESIST telling them that I work in a small language school here in Maldives. They're always so delighted to interact with me and it's a pleasure to get to know the community a little bit at a time. The shop opposite Sea House Cafe' in Male' has particularly friendly owners and on my way home from work at the same time each day they'd be outside having a cigarette and greet me with a handshake, and we'd chat for a while about this and that. I love it!   But today I was on a mission in search of suitable "modest" swimming gear (a t-shirt and a pair of bloke's knee-length swimming trunks) but since it's Friday all the clothing shops were shut. So walking along Hulhumale's main road, Nirolhu Magu, I stumbled across this cosy little shop called Velima Souvenirs: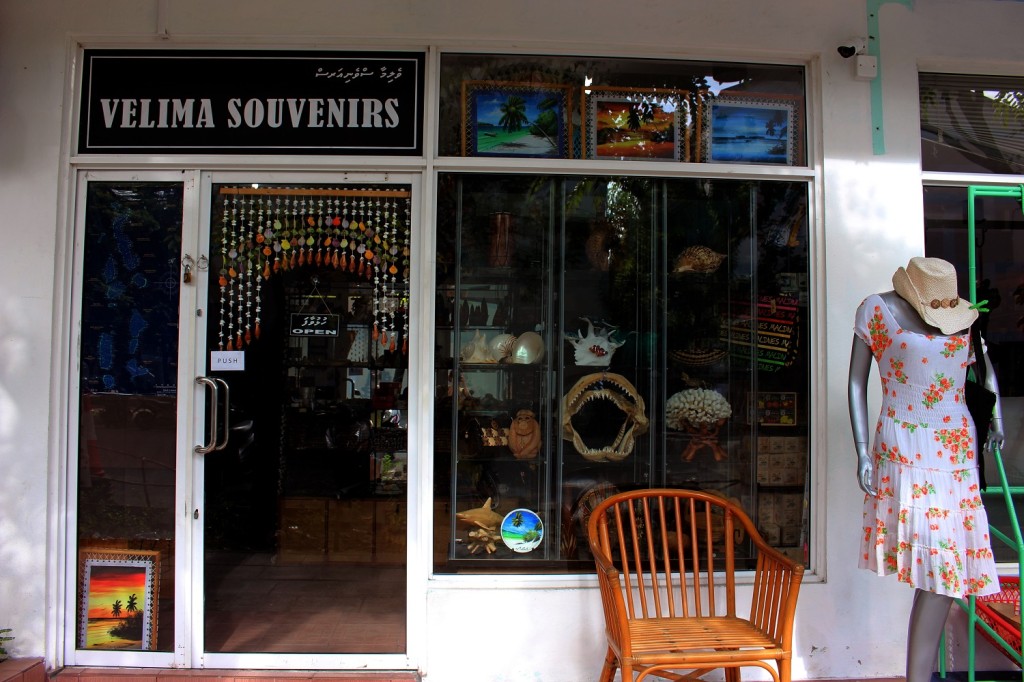 Inside, a sweet guy called Zaffan showed me the clothing but unfortunately he had no frumpy swimming shorts. But my eyes quickly landed on a beautiful blue sarong and Zaffan showed me all kinds of ways I could wear it.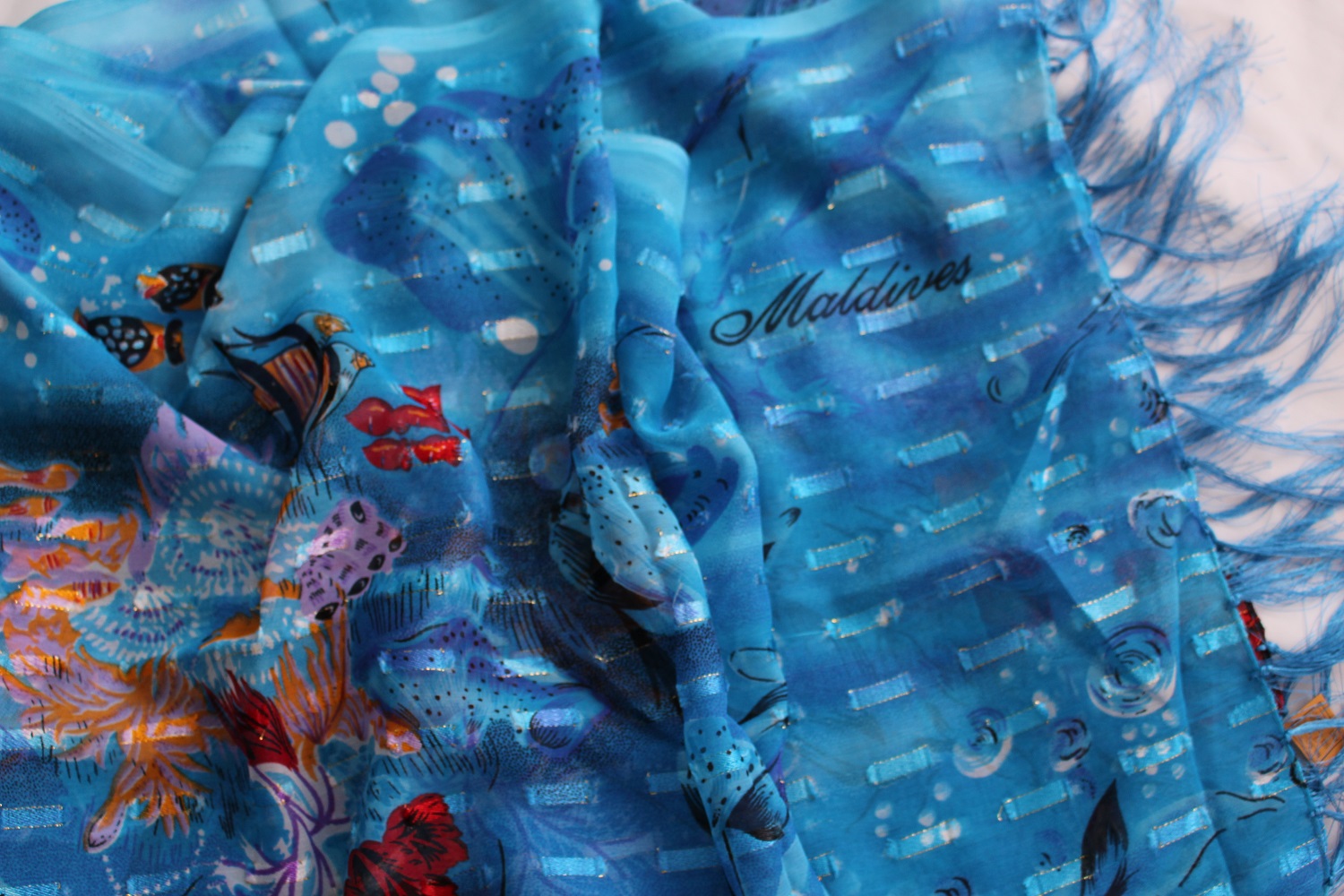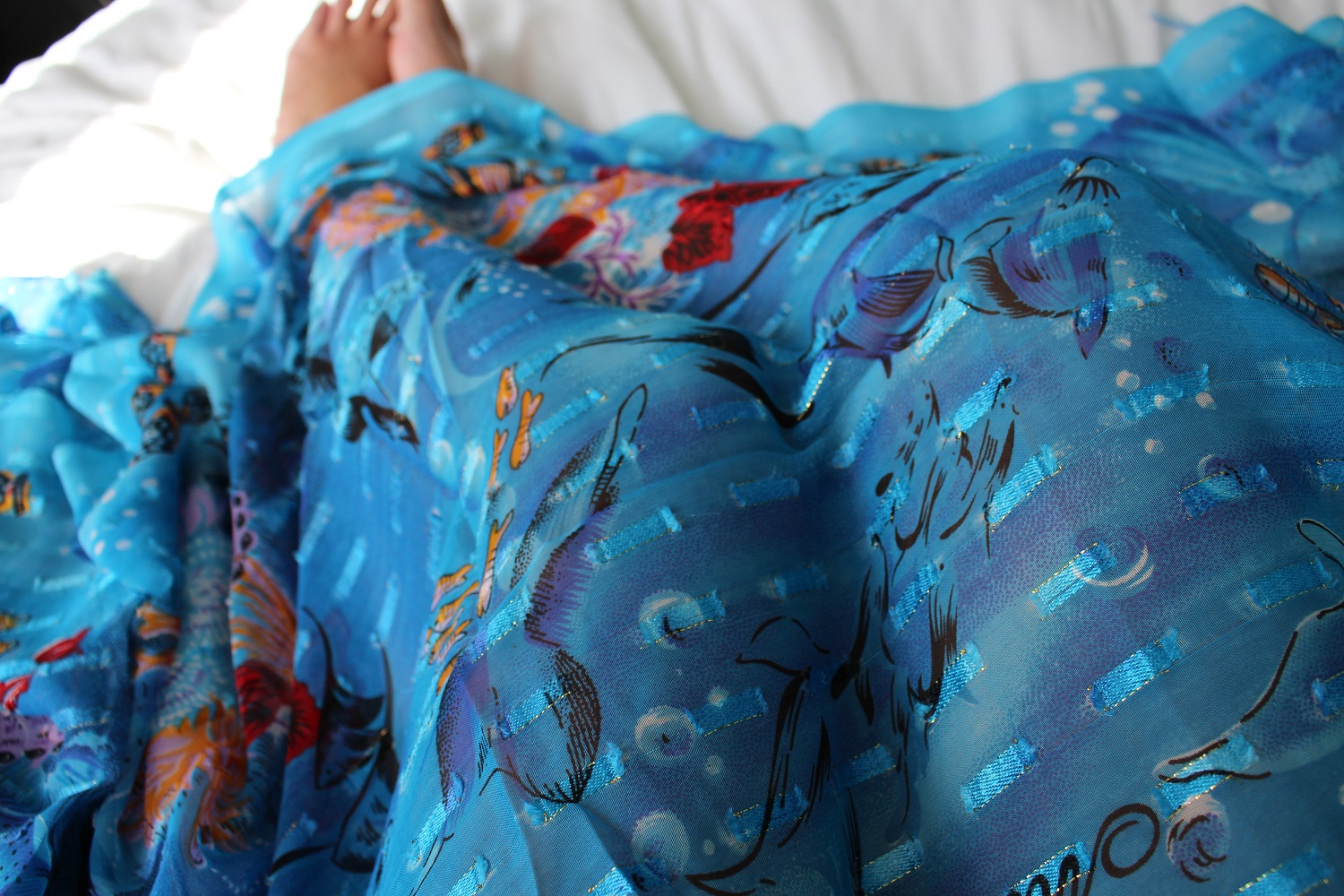 This lovely piece had a tag on it for 350 MVR (about $23) but he sold it to me for 200 less – saving me about $13!
I can't wait to wear it on the beach at the resort tomorrow!
All souvenir shops in the local islands of Maldives will offer you a discount but you may have to show your work permit as proof- or just get into delightful conversations about yourself! I was talking with Zaffan almost half an hour 🙂 He had a lot of questions about life in England and why I would leave it to come here. Grass is always greener on the other side… (or in my case, bluer).