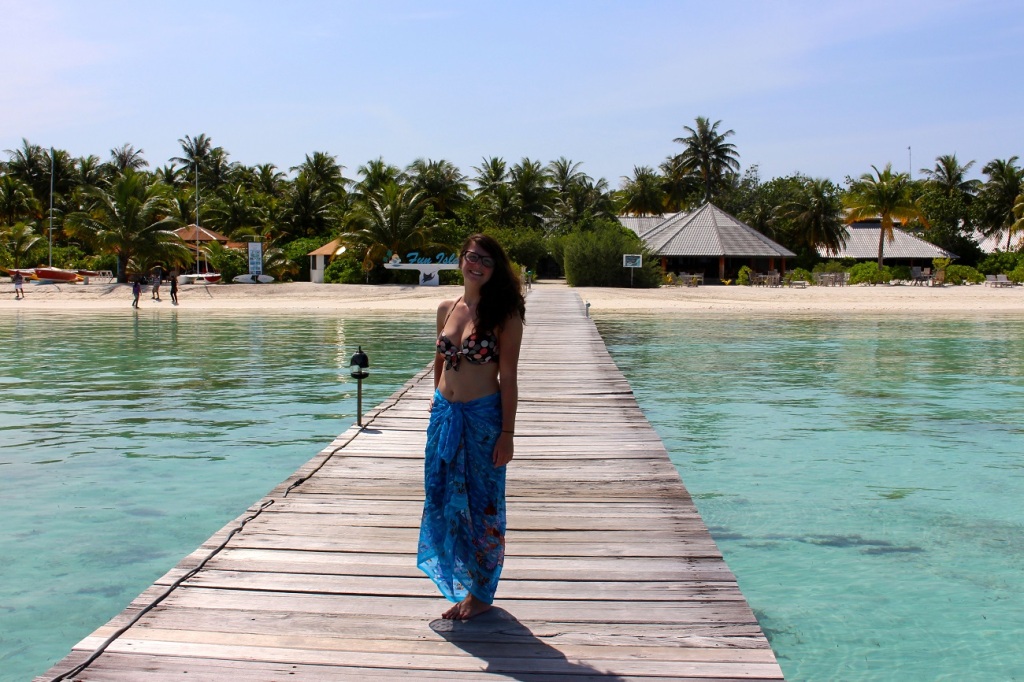 FUN Island Resort was an absolute gem. At an incredibly cheap deal of $154 per night for a triple room, I grabbed my two gorgeous girls Charlene and Vicky, and we had a really wonderful 2-night stay on this utterly peaceful island.
Our room was clean and beds were super comfortable- what more, it was just a minute stroll from a totally empty strip of beach…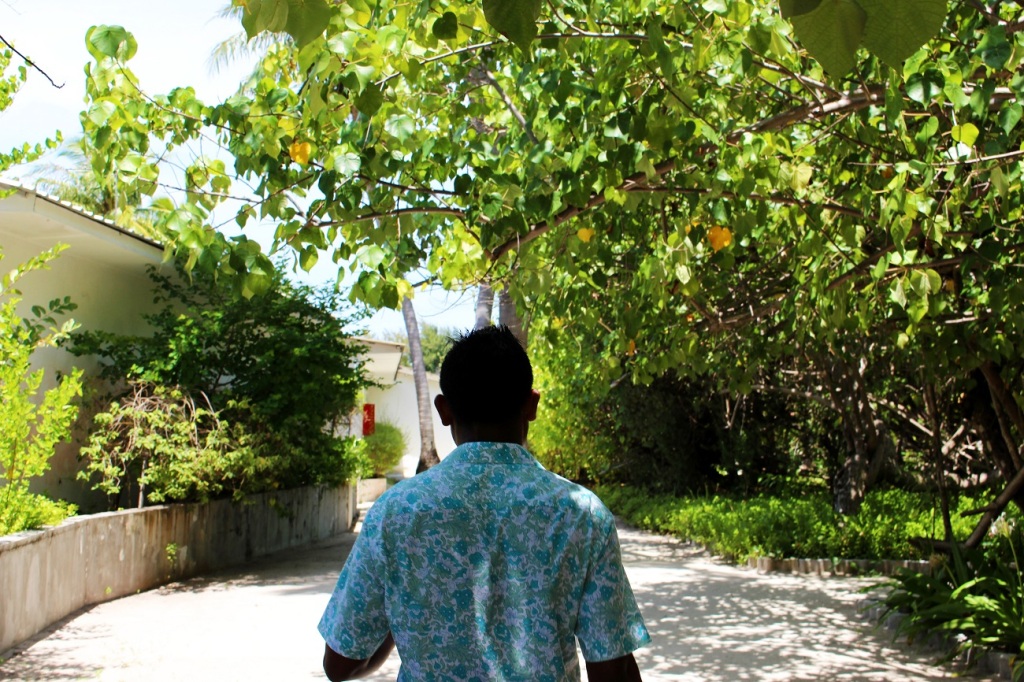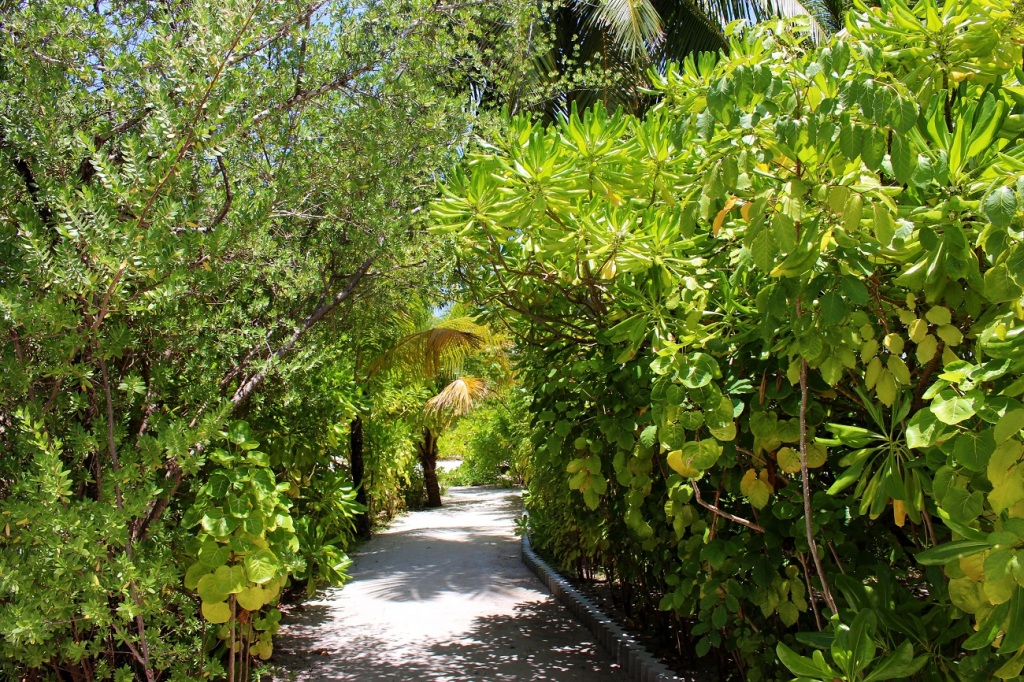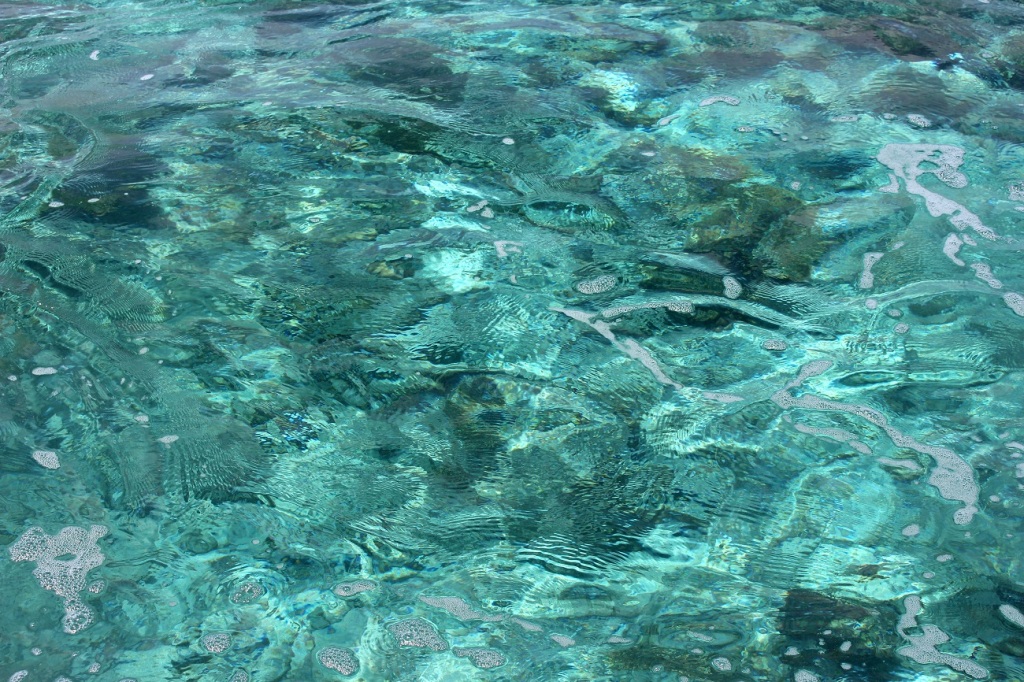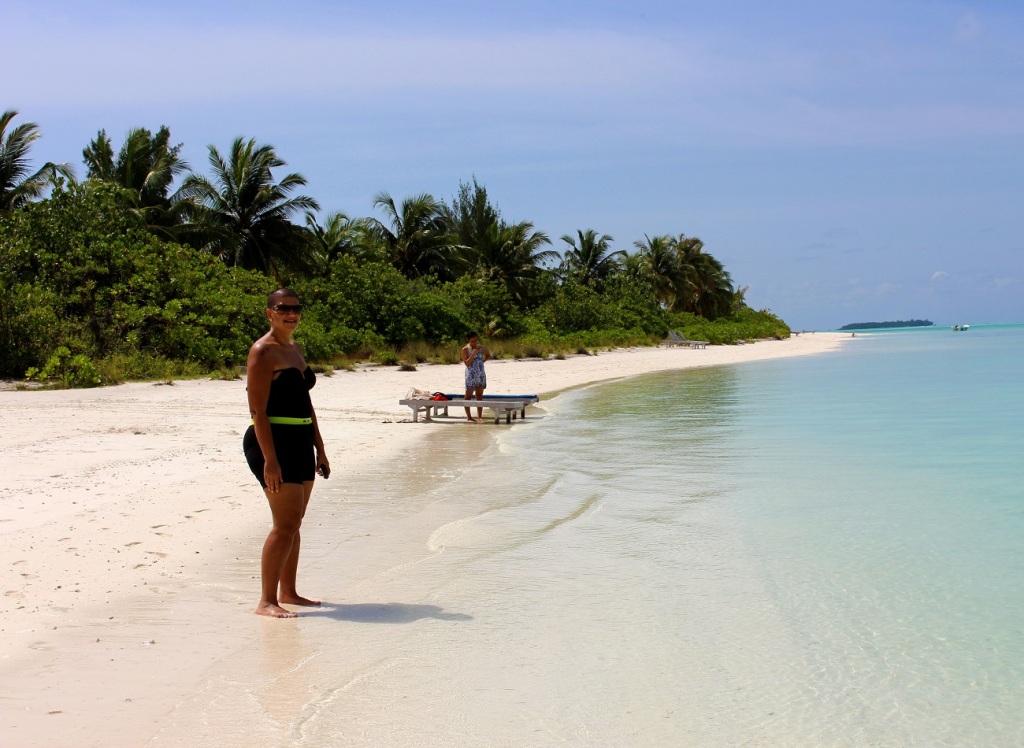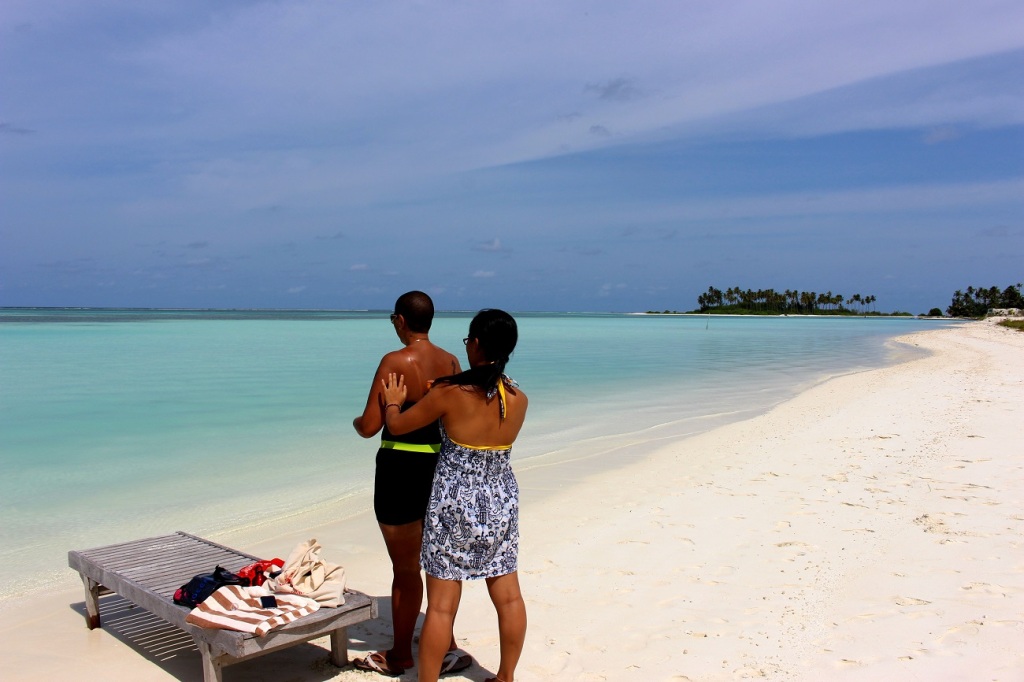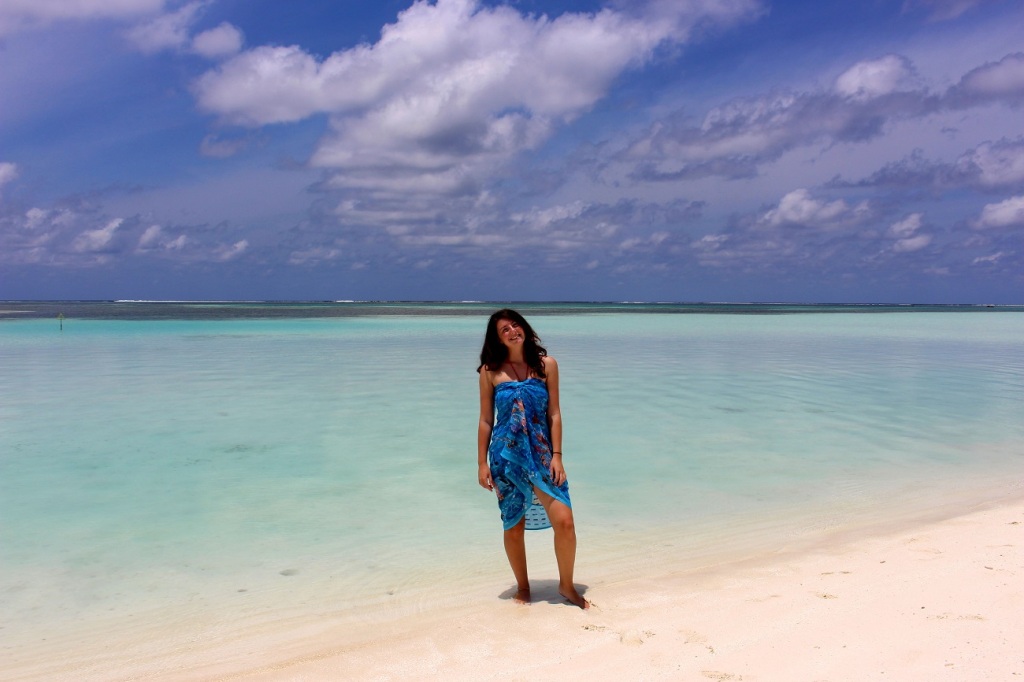 I explored this little island and fell absolutely in love (how cute is my sarong by the way? I got it here.) Sure it's not the most luxurious resort here (it's quite an old one actually) – but it's the perfect escape from local island living:
The second day me and Char walked along the jetty and, I just.. wow. I've been here for over 5 months now and seen a lot of sea and a lot of blue but these views took my breath away: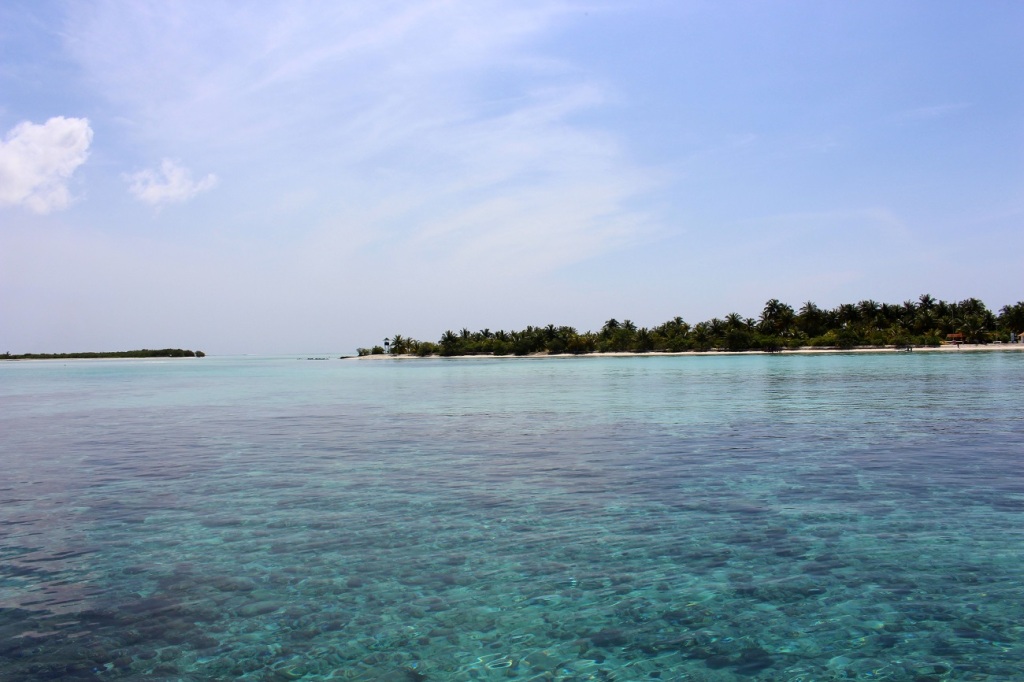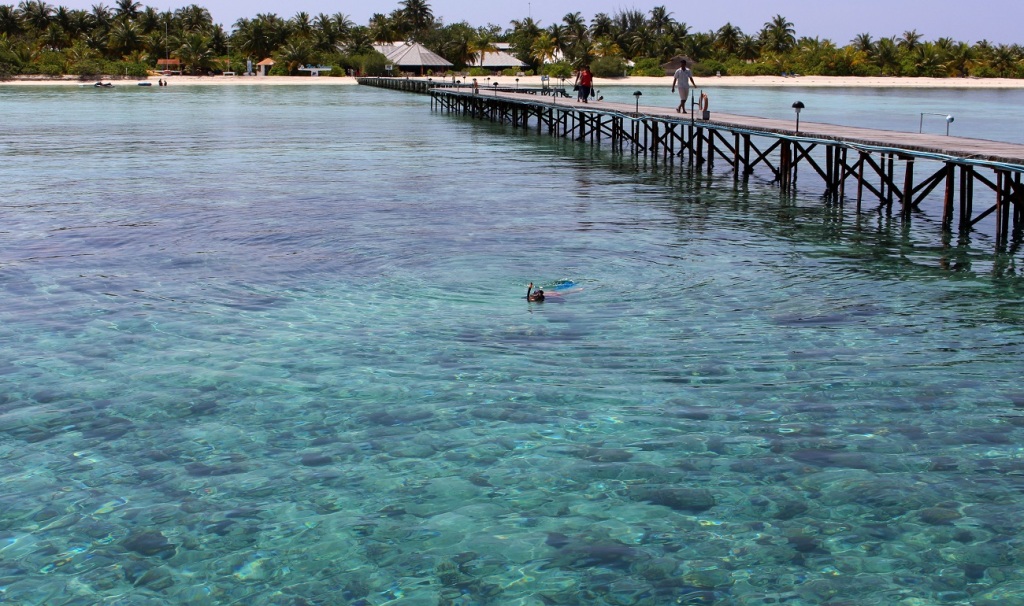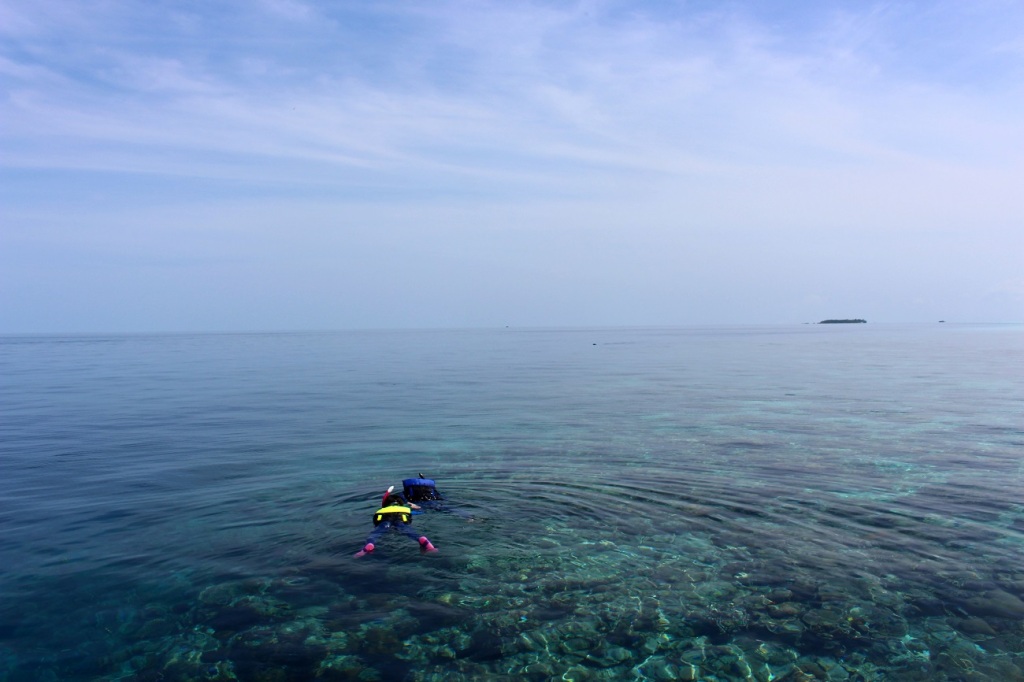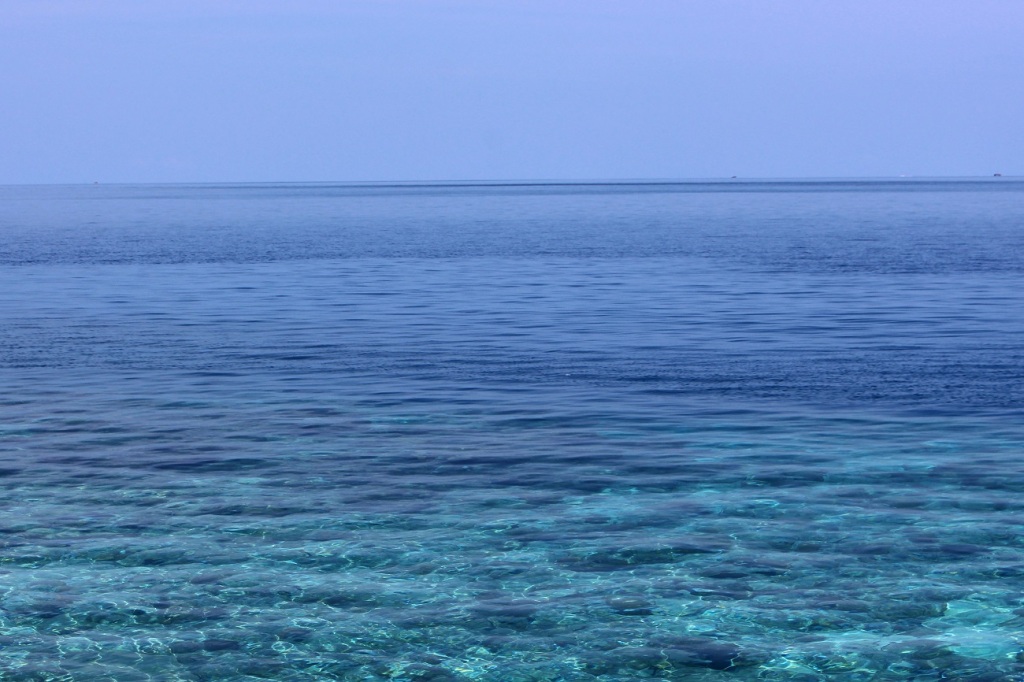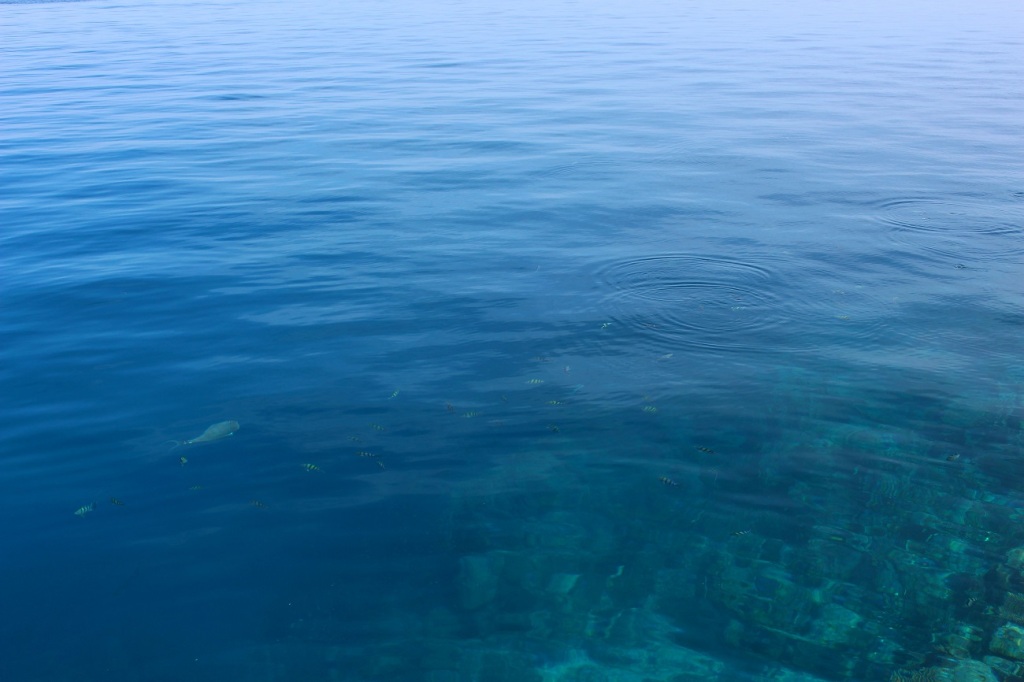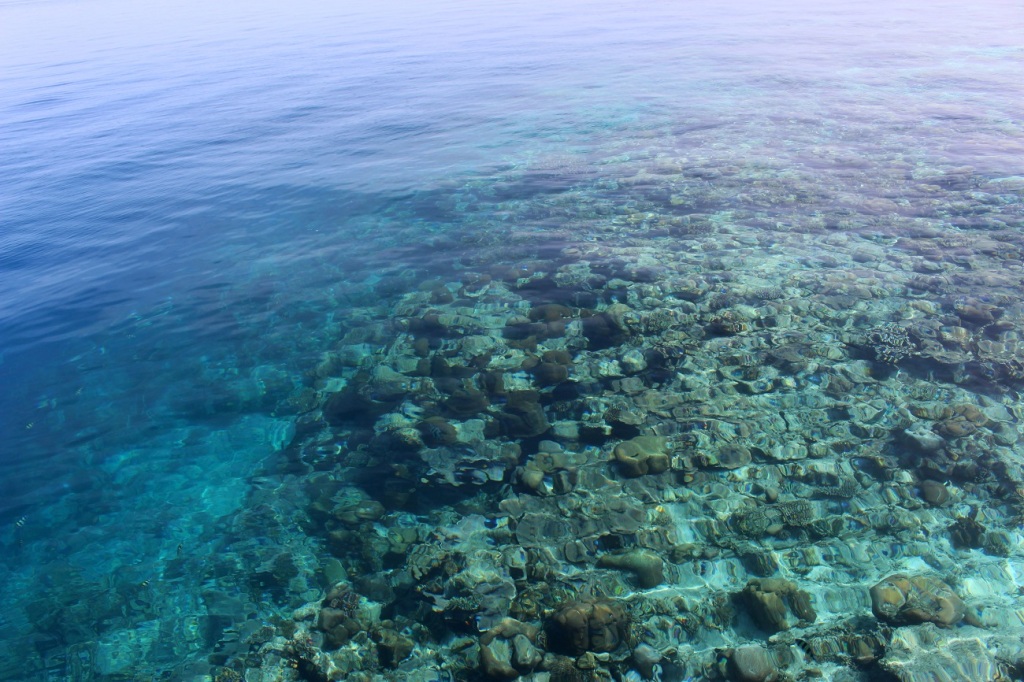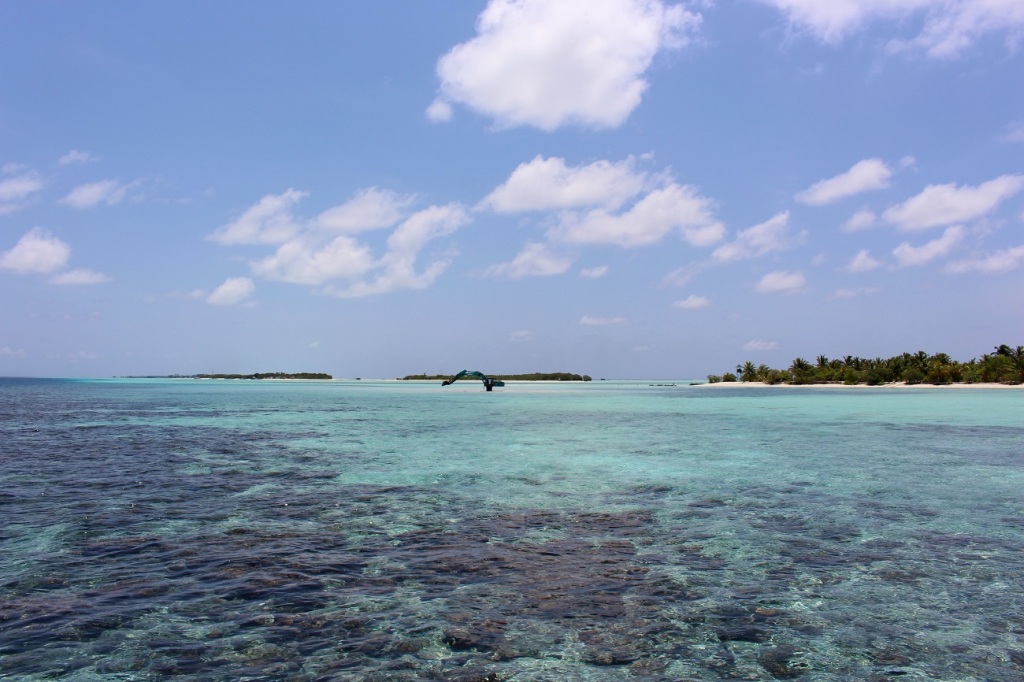 Later on I went for a Thai massage (best decision ever) ooooooh it was amazing (and they gave us 10% off for being expats). The girls were lovely and after gave me a delicious ginger tea.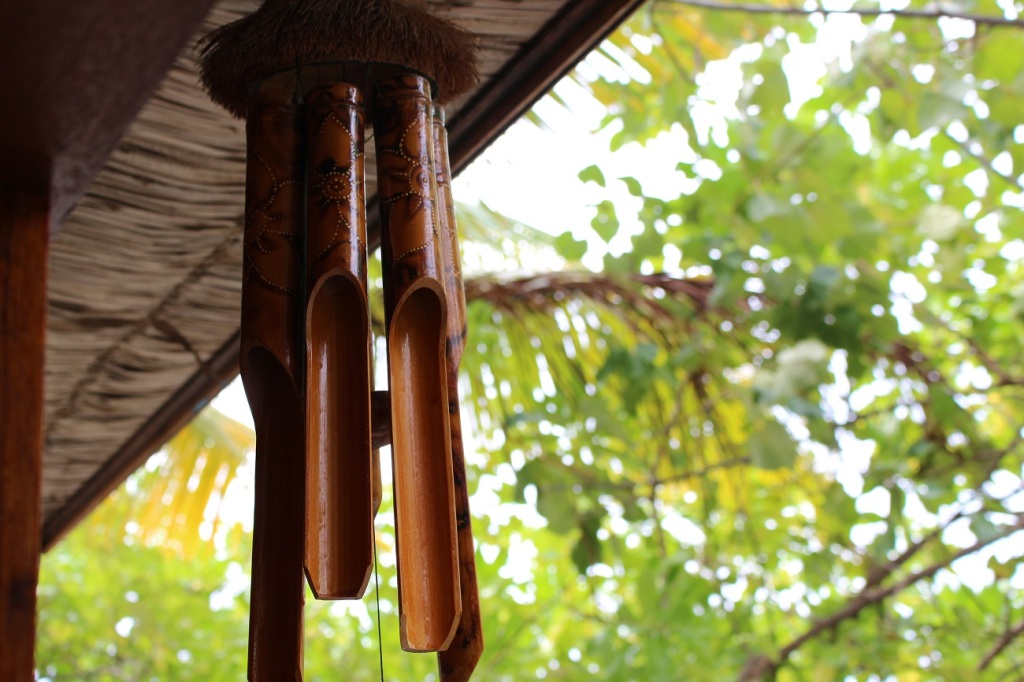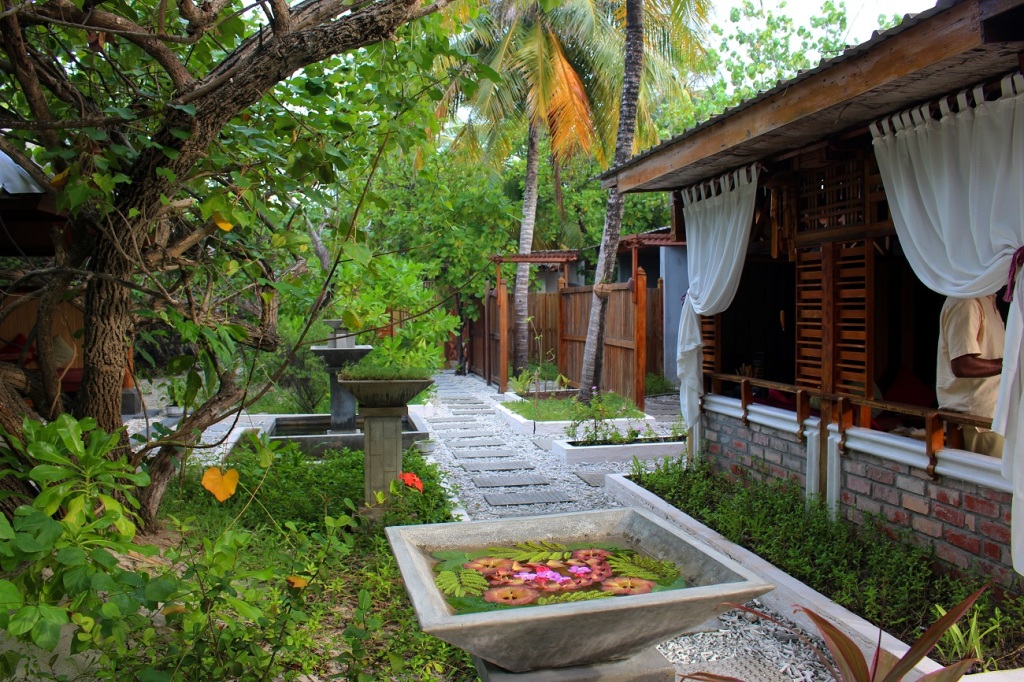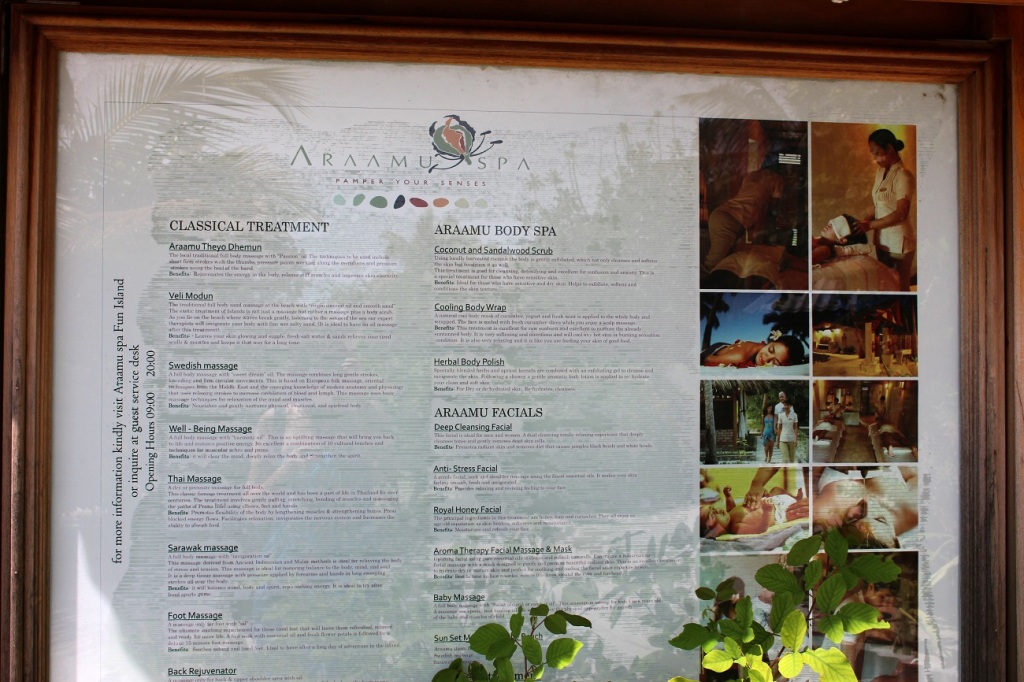 Then as the sun started to set, we headed to the bar for a quiet drink (well not too much chance of quiet, us ladies like to chat) and it was really lovely- the sunset, warm weather, the sand in my toes- not to mention the bar staff, who were so friendly and hospitable.
A little later on we got our groove on and bashed out some karaoke hits. Usually I'm nervous when it comes to stuff like this and I have to drink 10 vodkas in order to get in the limelight (reminds me of Filhalhohi…) but this night I felt incredibly relaxed with my two friends. The GRO even came over and we did an awesome duet of Achey Breaky Heart by Billy Ray Cyrus. Oh FUN- I hope to visit you again.
Returning back to Male', even when the weather isn't a tropical storm, always feels rather gloomy.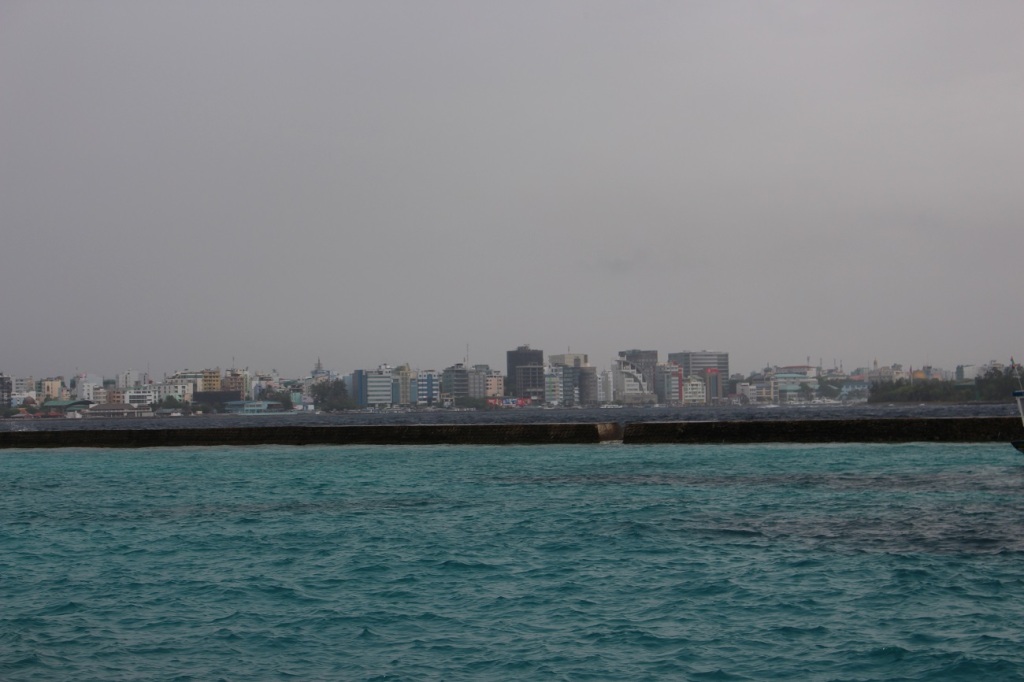 Though on the bright side, not longer after, my company let me move over to Hulhumale in order to be closer to the school and cut down hours commuting. I'm just in a guest house at the moment but I love it. Hulhumale is a lovely island, veeeeery different to Male'. I even forget sometimes that Male' is there.
Thank you for reading!
Please note: All images are owned by me unless stated otherwise. If you would like to use them then please credit back to www.expatoftheworld.com. If you would like to use them for commercial use then please contact me at im_sarah@live.co.uk.