I kinda hate myself for saying this, but I adore Positano; Positano ha il mio cuore.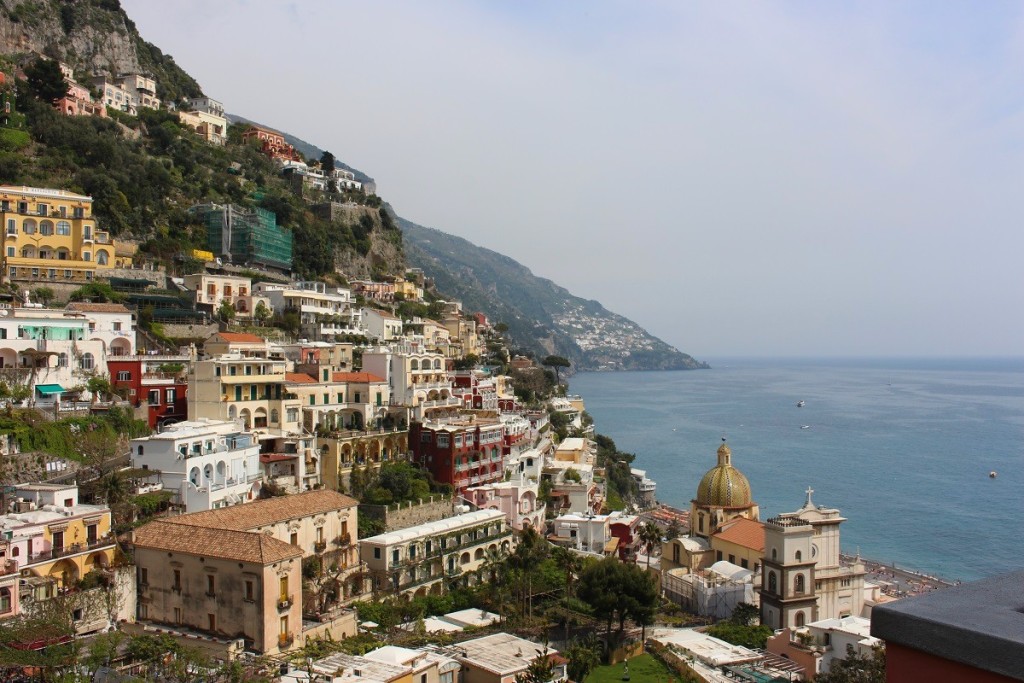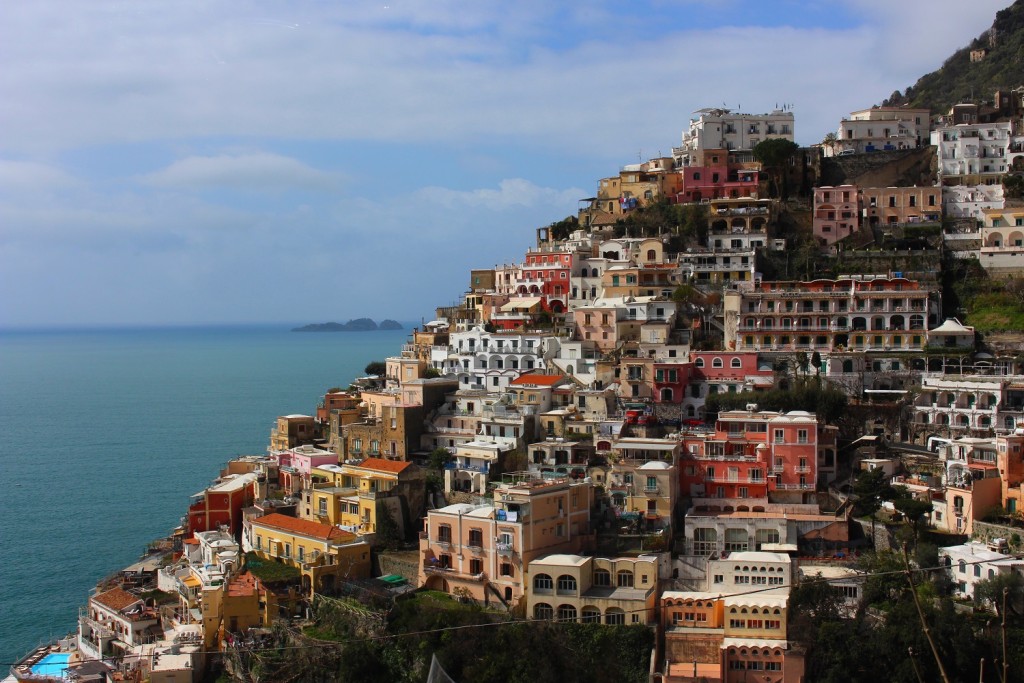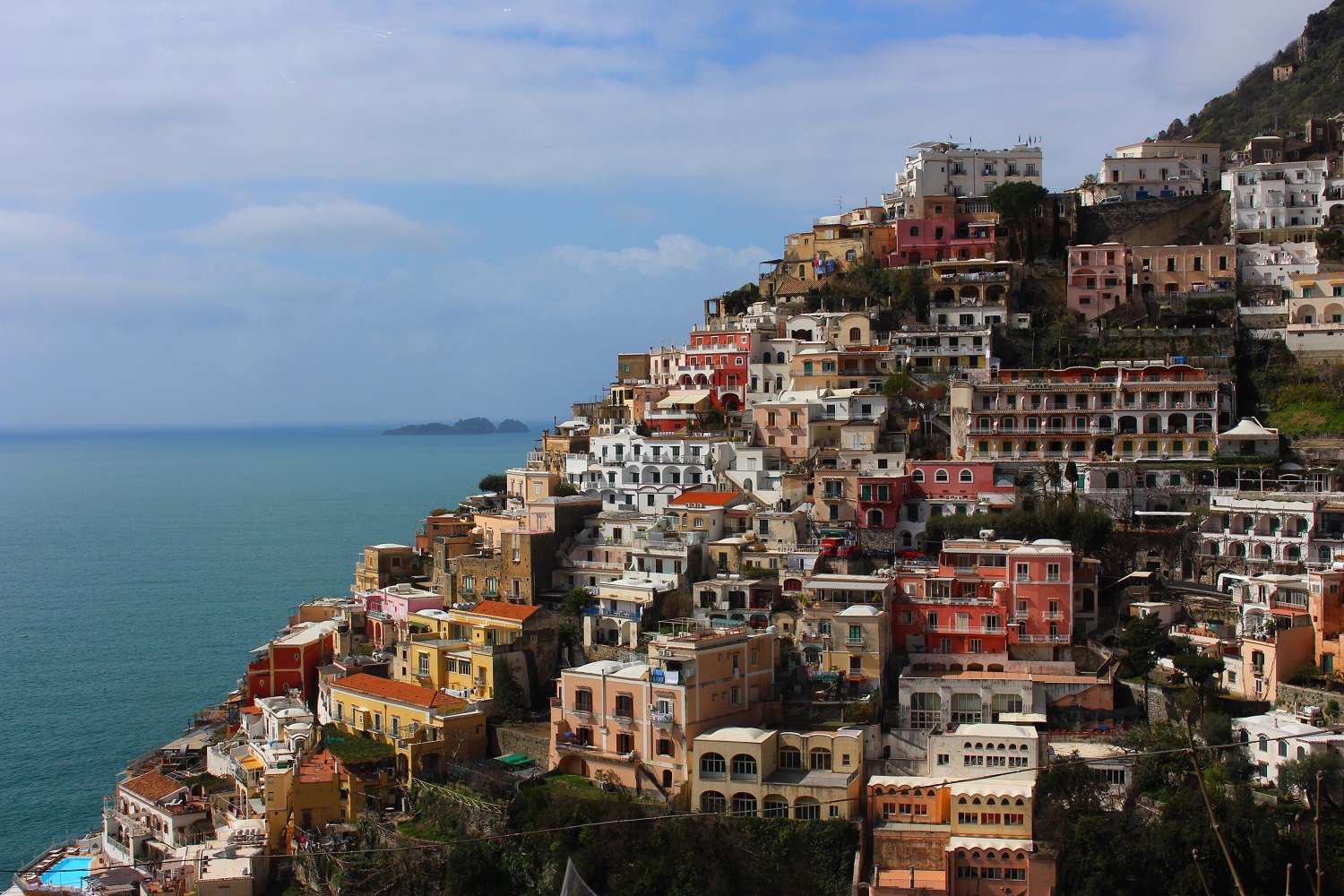 I know how travellers are always trying to distinguish ourselves from the tourist, so naturally a glamorous resort town where a panino and a beer will set you back more than €10 is probably the last place you'd consider. However, despite Positano's in-your-face-tourism and getting constantly ripped off wherever you go, I found my one night's stay to be nothing but delightful.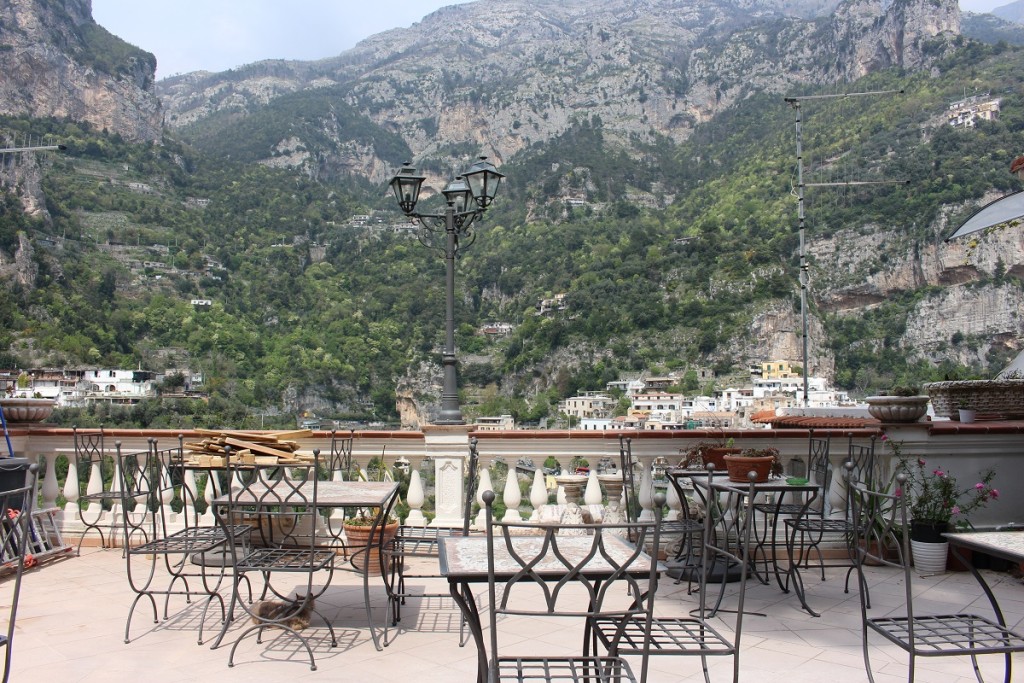 Ironically, we weren't actually intending on visiting Positano at all. I thought it would be too touristy, too expensive, and a bit of a waste of time, having already visited nearby town Amalfi. We had our plans set on Praino, a small town just the next stop on the SITA bus from Positano. However, P and I couldn't take the travel sickness anymore. I'm not usually one for it, but the bus was so over-crowded and we didn't have seats- meaning we had to cling onto something for dear life as it swerved around cliff-edges; I thought I'd pass out. Arriving at Positano, we threw ourselves off the bus and stood for a few minutes, exhausted and icky, and slowly breathed in the wonderful, mountainous air. From up here, Positano seemed more like a welcoming village, bustling with friendly locals getting on with their day-to-days. I couldn't wait to explore.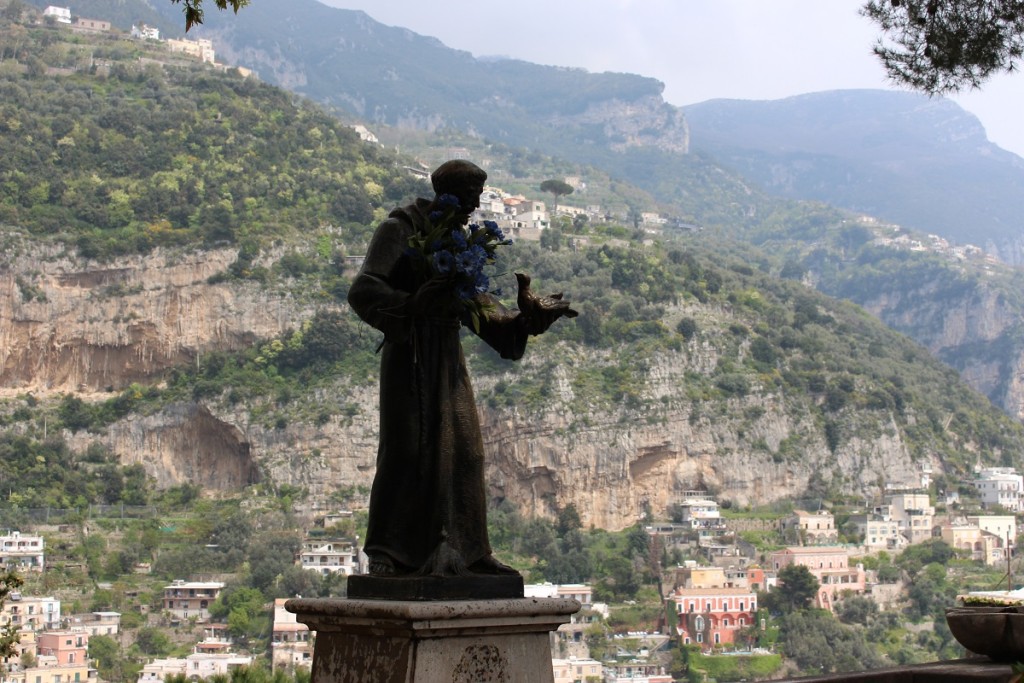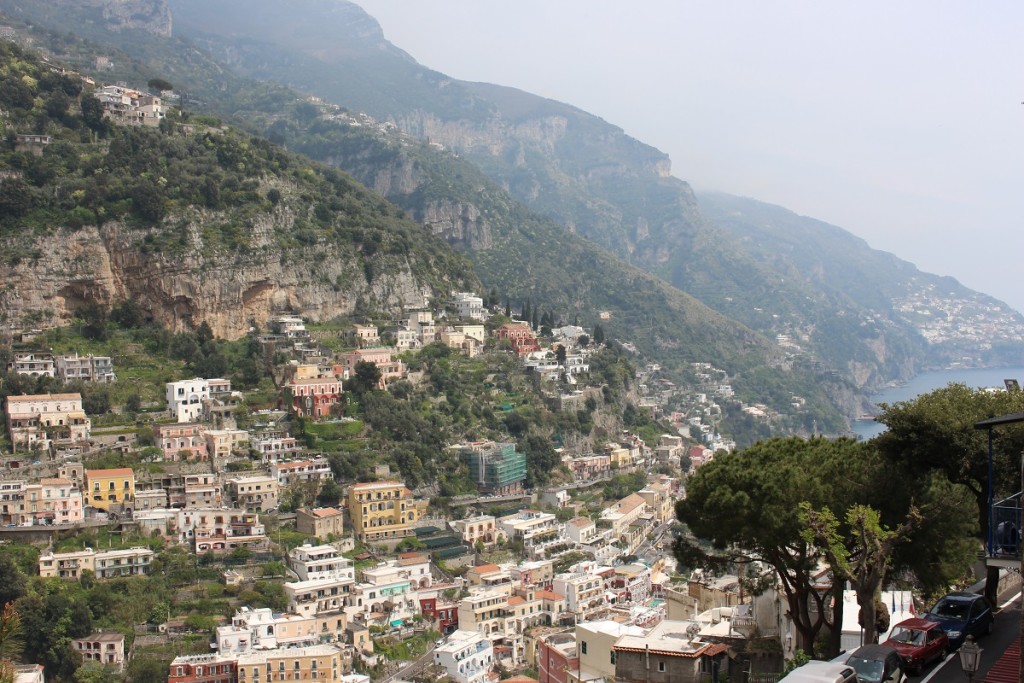 From the bus stop there are different ways you can walk down to arrive at the town centro, so take your pick. We followed a sign and not after long we found ourselves mesmerised by how perfectly wonderful this little town is, and after passing by a local school, wishing I had found work here instead.
But what I loved most about Positano were all the ways you could get lost, I mean, not really lost, but away from the hustle and bustle. P and I found little side-way alleys, we walked up and down hundreds upon hundreds of tiny steps that passed people's actual homes. You could hear the sound of families sitting down to eat, the clinking, the laughing, the aroma of whatever mamma's cooked up. You could see the laundry hanging out to dry, the lines sweeping out in front of you like a trail of breadcrumbs. I kept wishing over and over that we were here visiting friends or family who lived here, that there'd be a plate of something delizioso waiting around the corner for me, arms wide open, calling "Ciao bella!" "Come stai?" And we'd eat and eat and drink until we eventually grew tired and took to a well-earned siesta.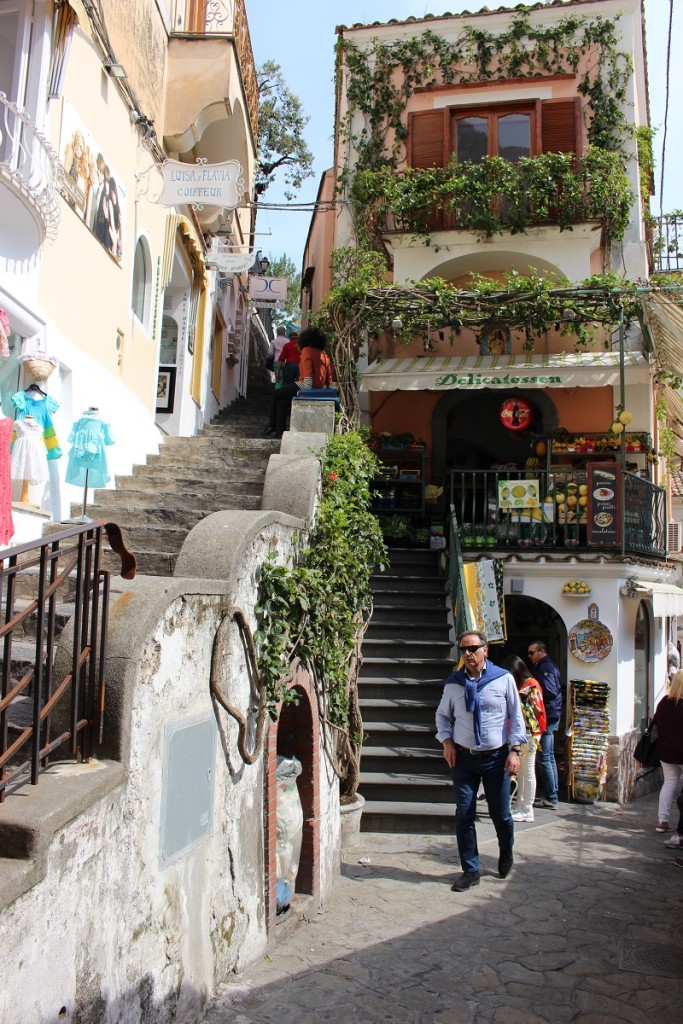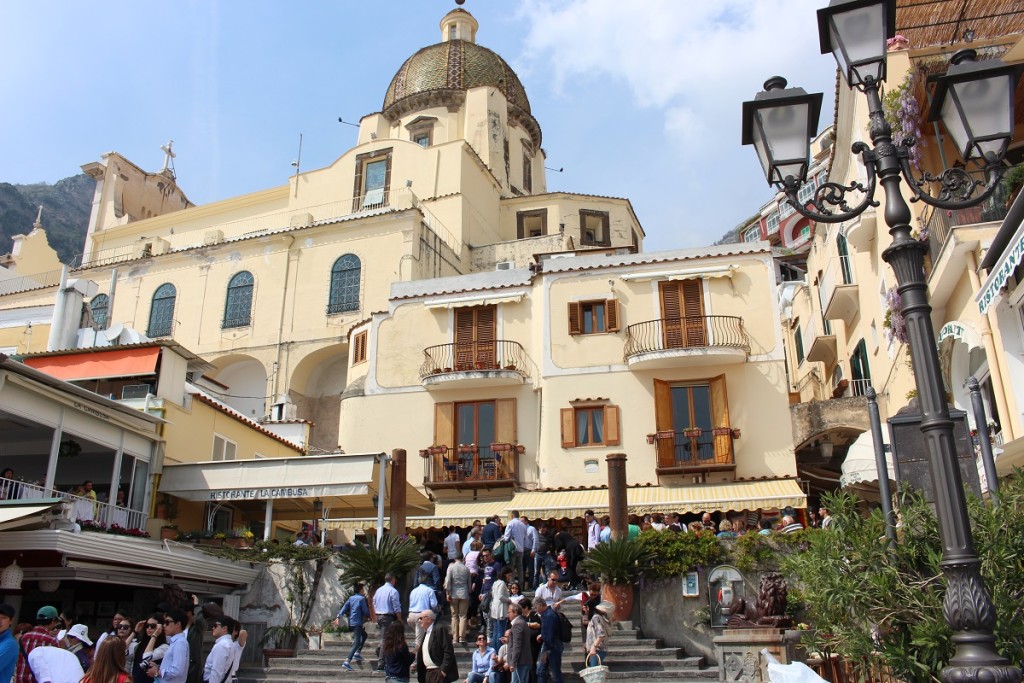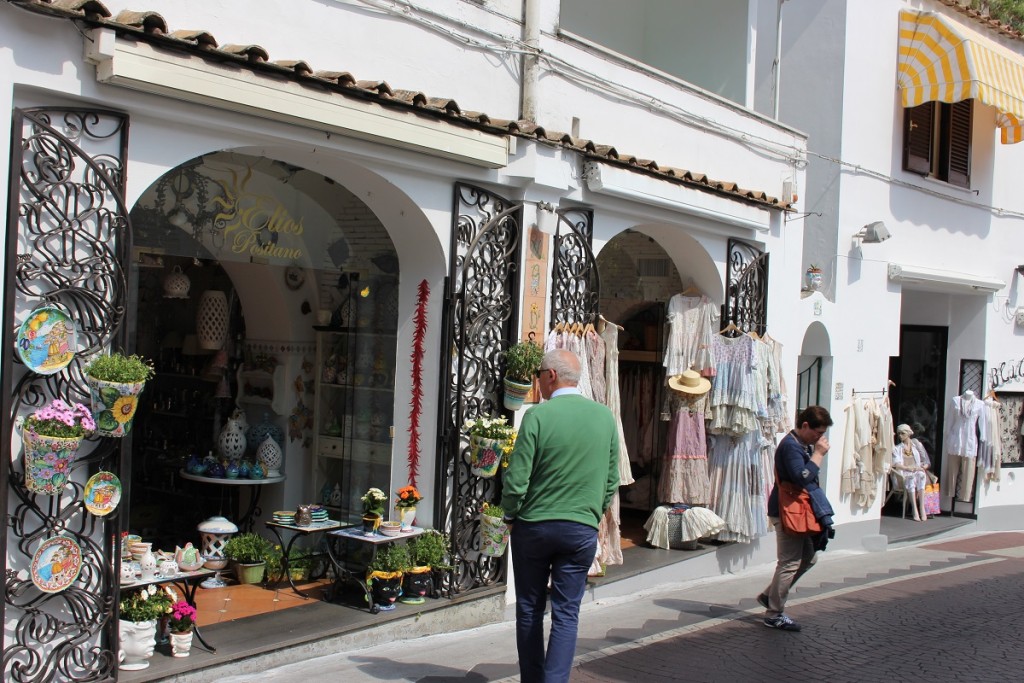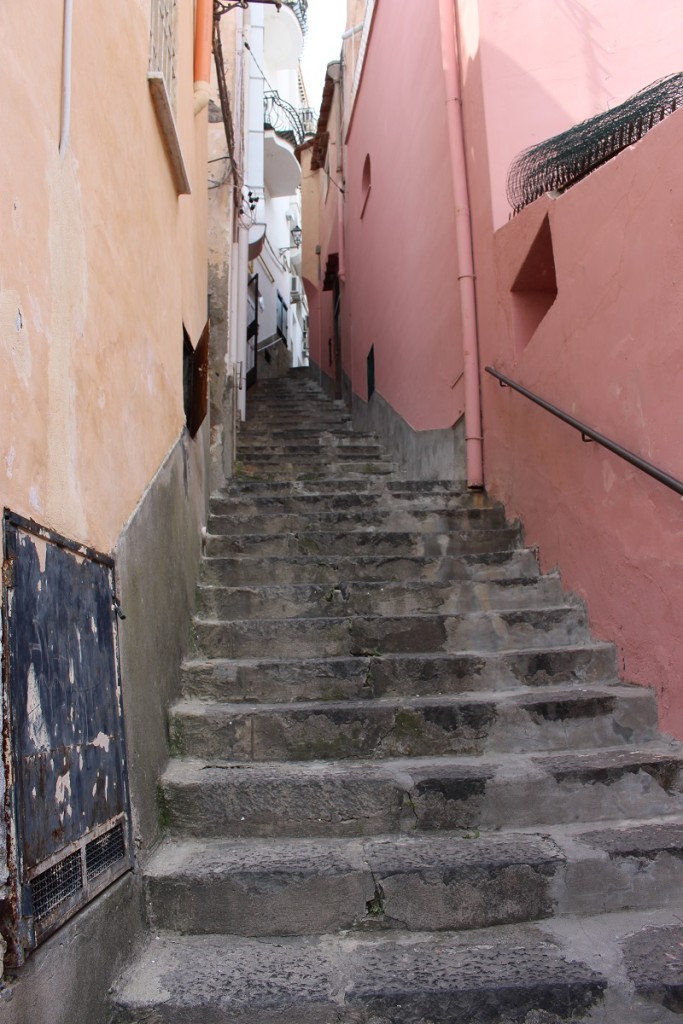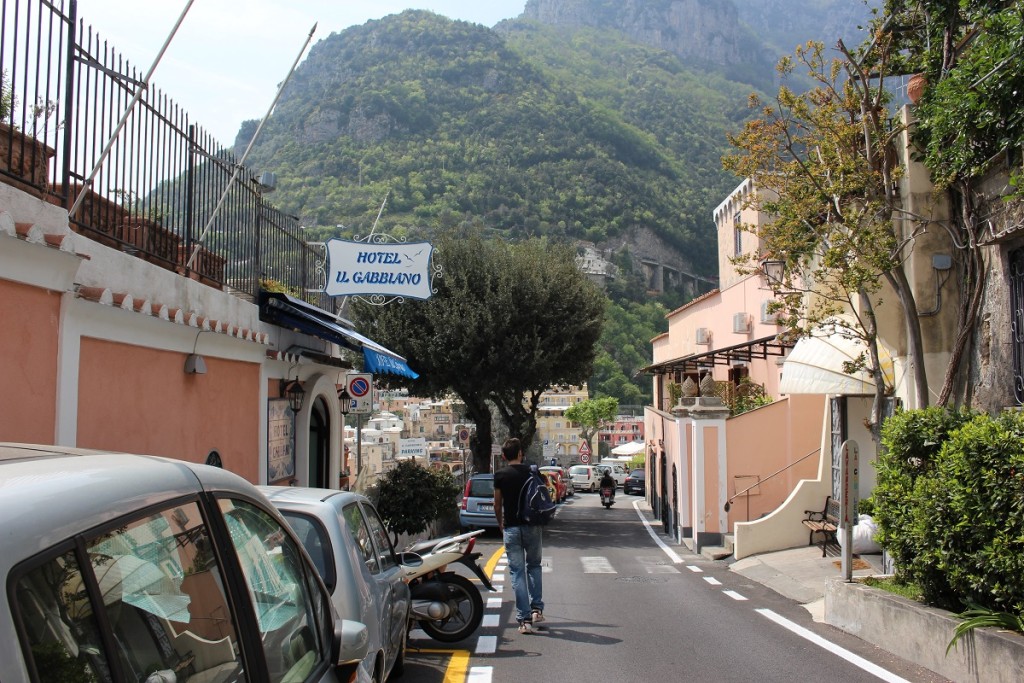 We'd also not actually planned to stay the night, since Positano is known for being notoriously expensive. But here's something you should know: occasionally the SITA bus that you're relying on to take you back to Sorrento and back home, either won't turn up (a girl I'd met said she'd been waiting over an hour and a half, another guy was screaming down the phone in Italian to the SITA bus company office), or won't stop and let you on. Drives right past you, too full to stop. Not just once, but the one after too. In which case you'll need a plan B.
Plan B: Staying the night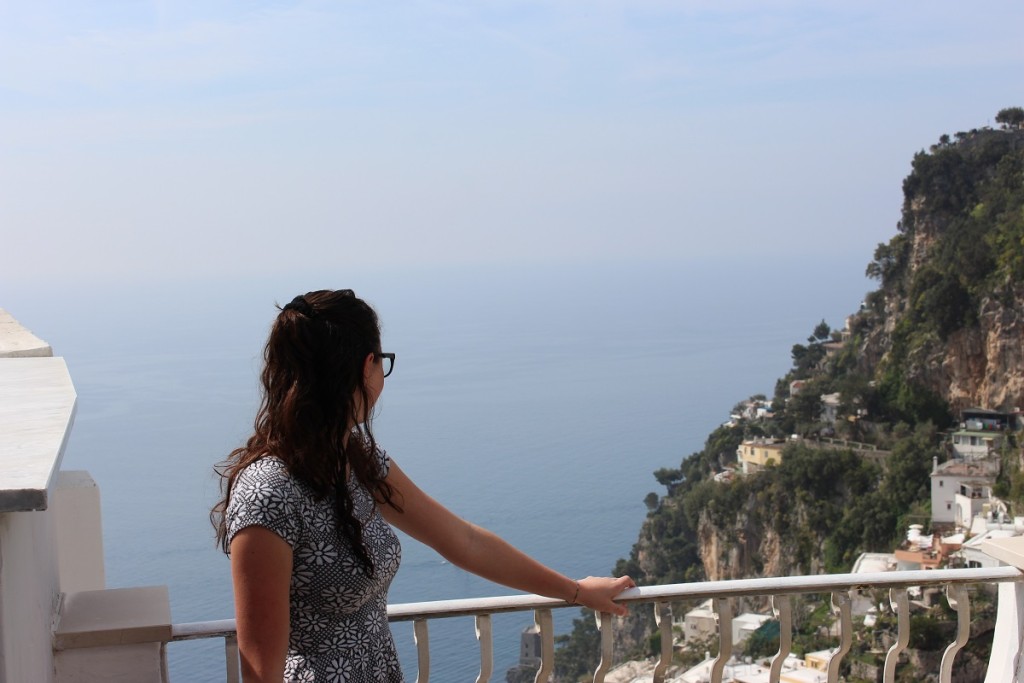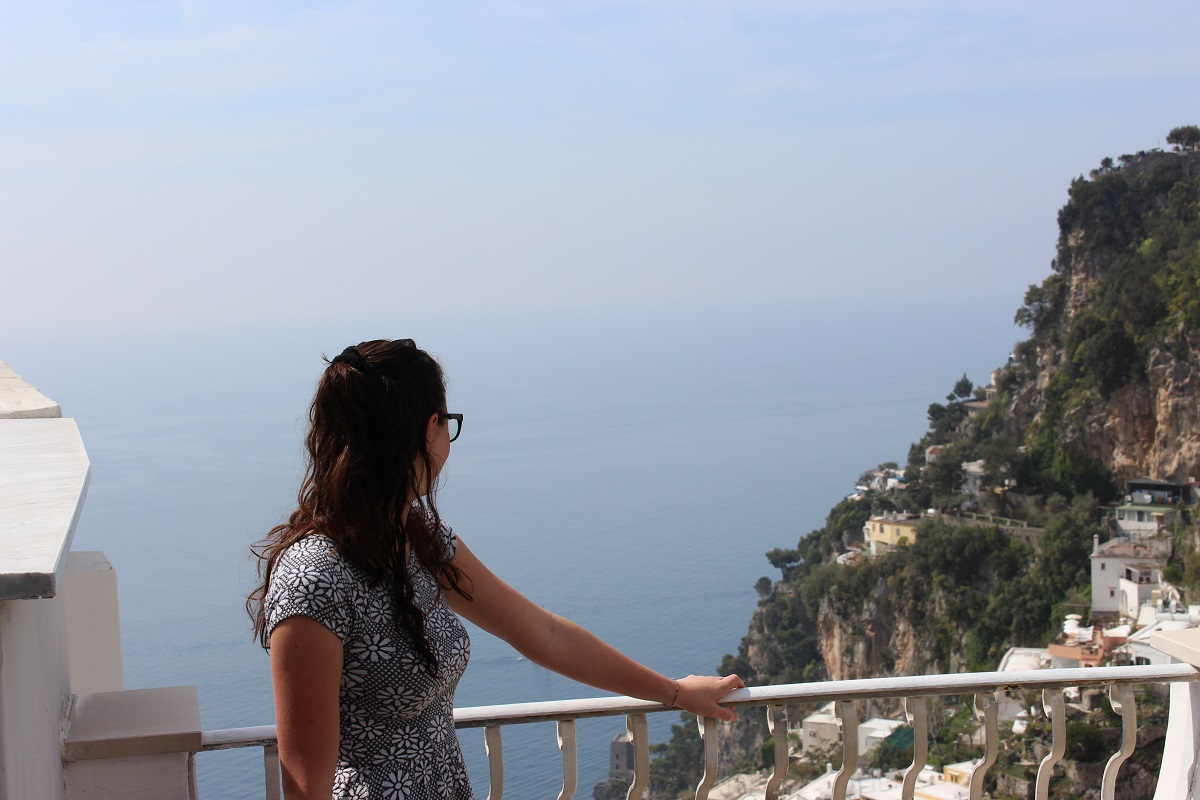 As I started to chain-smoke and moan and sigh about the situation, P noticed a "HOSTEL" sign not too far from the bus stop. He suggested we go and take a look. The hostel wasn't far away at all and inside it was fresh and clean and very well decorated. The receptionist was extremely helpful and we booked ourselves in for the night at once. A single bed in the shared dorm was around €30 each, while a private room was just €70, so we went with that. The room itself was perfect for what we needed, in fact, it was better than what we had at home (in Naples); a hot shower that lasted longer than 3 minutes, a comfortable bed, no mould on the walls, no cars driving by constantly- and having to breath in exhaust fumes, no Napolitani yobs shouting around outside; and if all that wasn't enough, we were rewarded with a balcony which possessed the most breath-taking vista.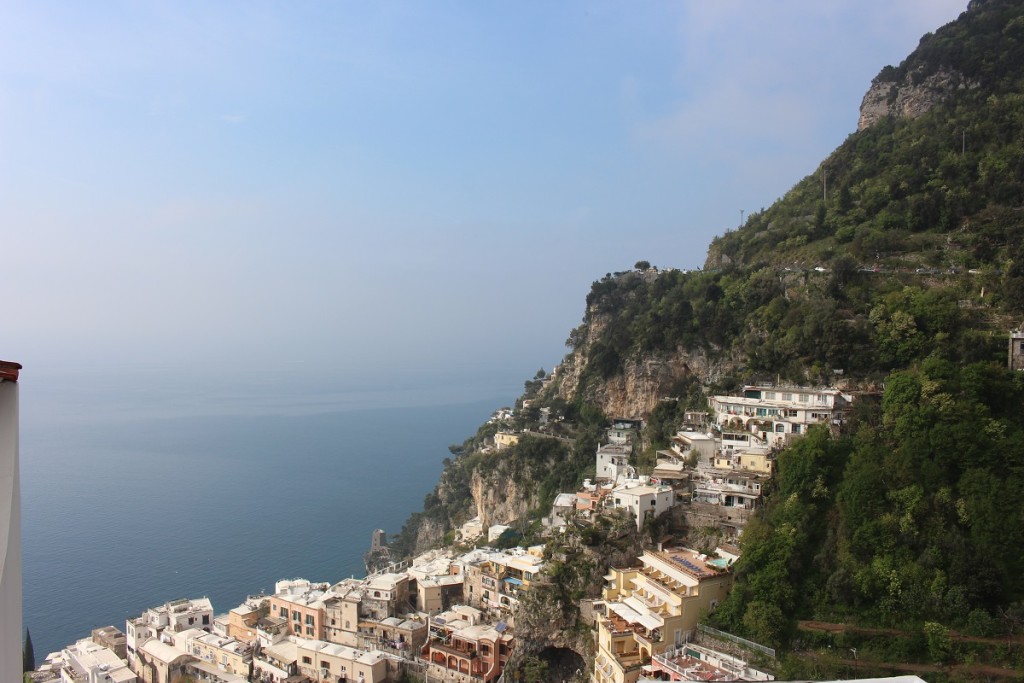 Positano at night, although relaxing and romantic, is very expensive. Still, we managed to find a negozietto which sold all kinds of books, English ones too (where I grabbed Just One Evil Act), as well as magazines, stationary, football stickers, and most importantly, wine. Why sit at a fancy restaurant and pay up to €300 for a bottle of wine when you can waltz into a shop and get one for a fiver?! We took our bottle and made our way back through the narrow streets, past smiling waiters inviting you in, past street sellers and shop vendors huddled together smoking, even past a whopping EIGHT cats all sat together on the pavement. Then we mounted the thousand odd steps back to the top, which wasn't particularly favourable, until we reached a little alley-way and a wall which was perfectly positioned. We slipped off our shoes and sat on this wall which looked down on most of Positano, it's duomo, kids playing in the piazza, couples dining, groups of friends on the beach, and we were just us, happy. Discovering a particular spot which resonates with you in some way becomes the first thing you think of when you're reminded of the place. That feeling.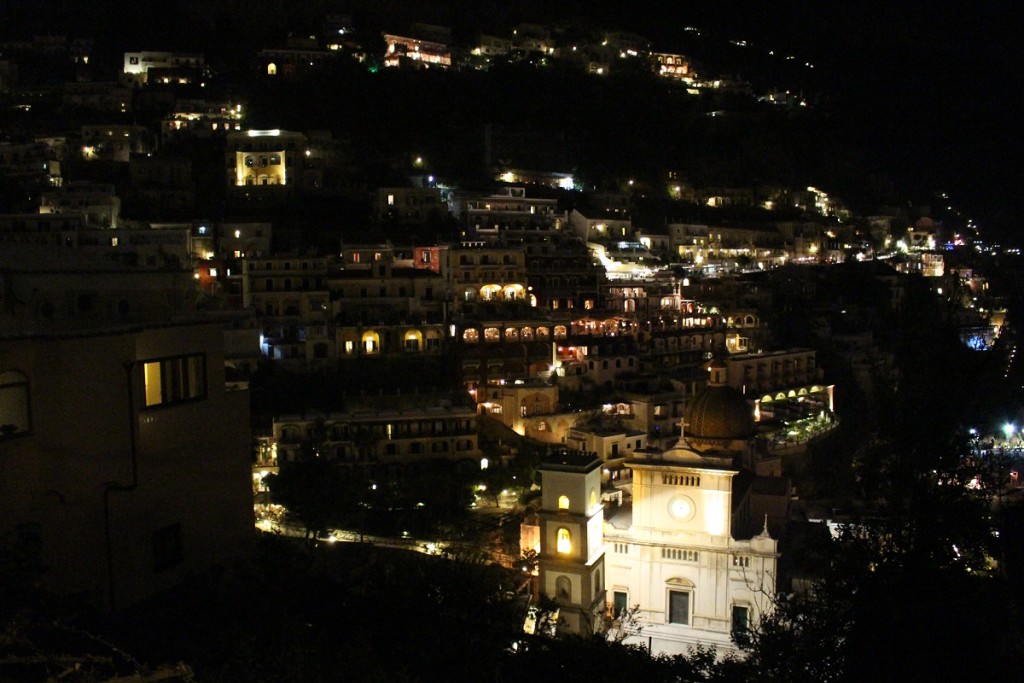 Tell me about a special place you've visited or sat down, and why you'll never forget it!