Guide books are great and all, but isn't it awful when it says such-and-such a place is "quite", "authentic", "secluded" etc etc, then you go there along with every single other tourist. But if a local tells you about a place? Jackpot!
I asked my Napoletana colleague about some beaches close by, and I'm not talking about a laughable excuse for a beach like the ones along the Amalfi Coast (go there for the stunning views, not for a stunning beach). She recommended I take the blue line on the circumvesuviana to a quiet, authentic and secluded little beach town called Vico Equense.
When we arrived at the station, no other tourists got off with us, only locals (a great sign). Just outside the station and across the road was a truly spectacular view of the rolling hills, the waves crashing down below and Mt Vesuvius in the background: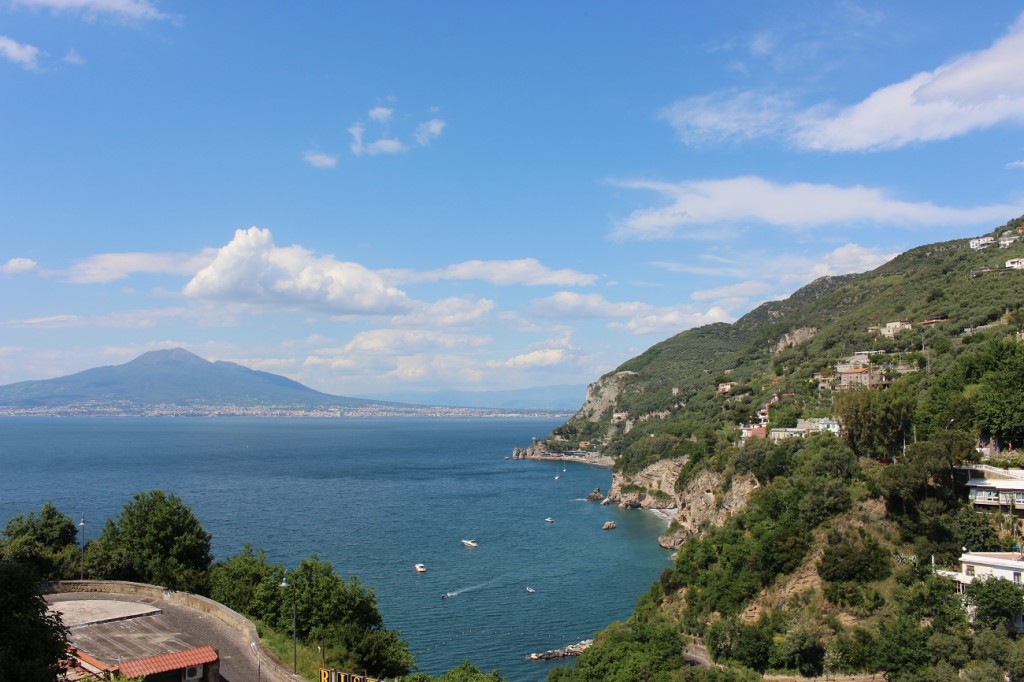 After relaxing up here for a while, we walked left which takes you into town. The town was pretty, like a smaller, less crowded Sorrento. There was a road to the right which we guessed would take us down to the beach (actually which I guessed, P thought it was the other way and we ended up having a 5 minute fight about it). The walk down was lovely, mostly shaded, full of flowers and hardly any cars drove past. It felt like the countryside.
Then you walk down lots of steps and there's a bar and a restaurant and the little beach. I didn't see a single tourist, just Italian teenagers and some families. Apparently there was a small fee to pay for the facilities (sun bed, umbrella etc) but in the end Paolo and I sat on some rocks nearby as we wanted to snuggle in the sun without getting sand everywhere.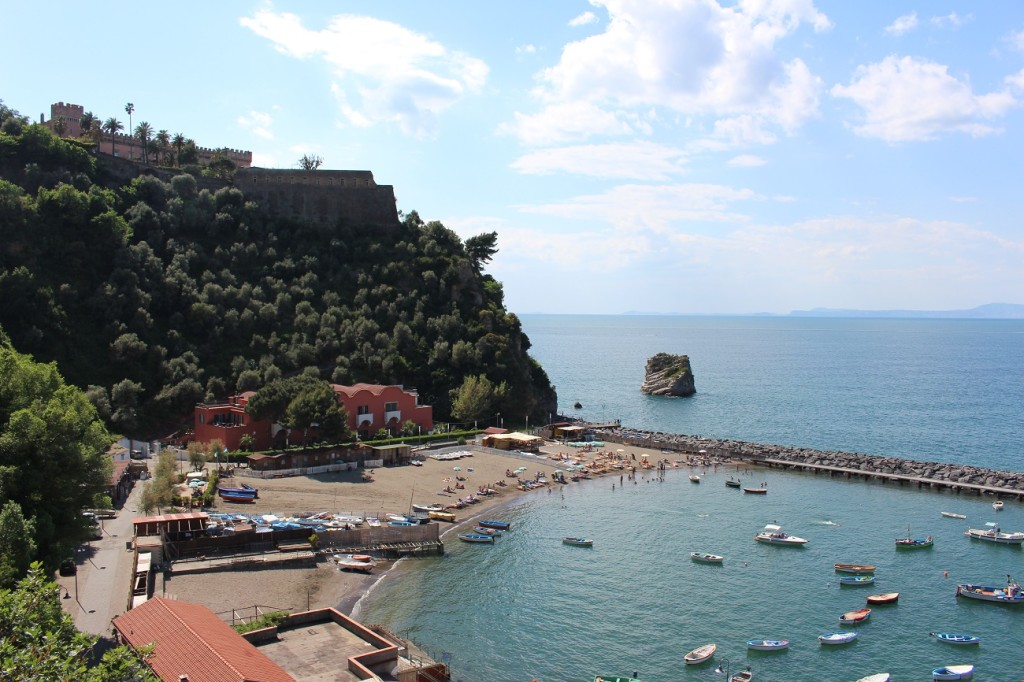 I saw there were lots of little boats around and you could rent one and use it to go to a very secluded beach just a few minutes away on the water. My favourite thing about the place was the large rock in the sea, close enough to swim to and climb up, which had what looked like a wonderful statue of Virgin Mary perched at the top. Overall a wonderful way to spend a Sunday afternoon.