Maafushi is a remote island in the tropical paradise of The Maldives, making up one of the 199 currently inhabited islands. It has a population of about 2000 and takes about an hour and a half to get to by local dhoni (boat) from the capital city, Male. If you're thinking about coming to Maldives, consider visiting local islands, and even staying on local islands as opposed to resorts. Why? Because a) you'll save hundreds of dollars and b) you'll gain some actual insight into Maldivian life – which surely is the sole purpose of travel. Guest houses are very good value and are sprouting up all over the place, making for a great backpacking trip around the islands. Who'd have thought you could stay in paradise for some $30 a night?! If you're interested particularly in Maafushi, take a look at my Quick Guide to Maafushi.
When I was wondering around Maafushi, I was so surprised at how differently the locals behave than in Male or Hulhumale. Party due to celebrating Eid festival, everyone was so happy and buoyant. Always smiling, no rushing around. Life seemed simple and carefree. Unfortunately I didn't have my camera with me in the evenings when everyone was going crazy partying for hours to Boduberu- a powerful and wonderfully rustic, traditional rhythm from this idyllic part of the world.
BUT… I do have some nice shots of an exciting water and paint fight I watched unravel near the football pitch. It seemed like a large group of boys and men had taken the imam hostage for some fun. The imam is a much respected man, who leads the congregation and has the best knowledge of the Quran. He was a fairly old guy with a big beard, as you can imagine. How hilarious that they surrounded him and tied him to a chair! I was beginning to think Maldivian's were a little on the strict side. It was great to watch everyone let go.
*Disclaimer: All images in this post are owned by me. If you would like to use them then please credit back to www.expatoftheworld.com. If you would like to use them for commercial use then please contact me at im_sarah@live.co.uk.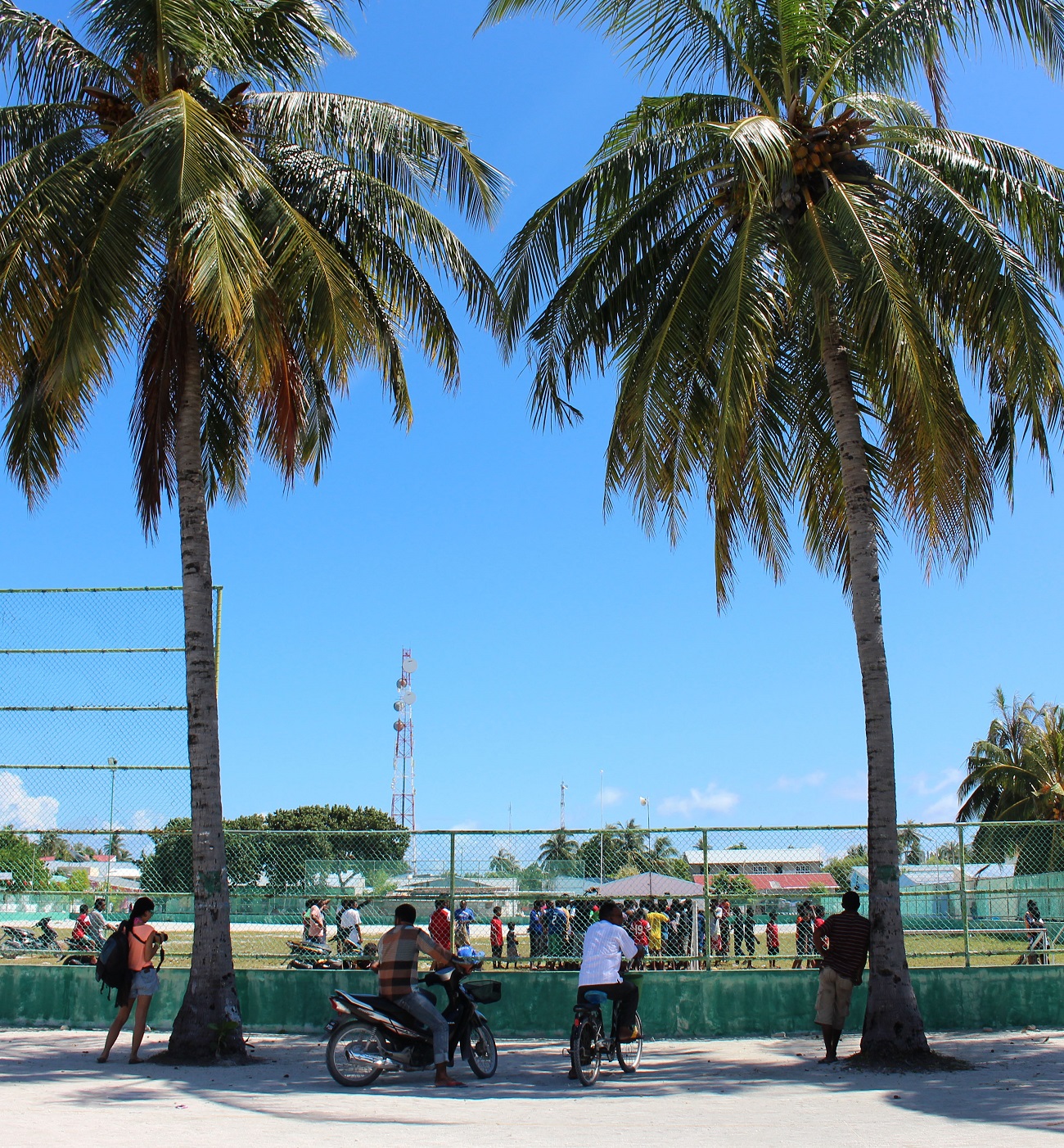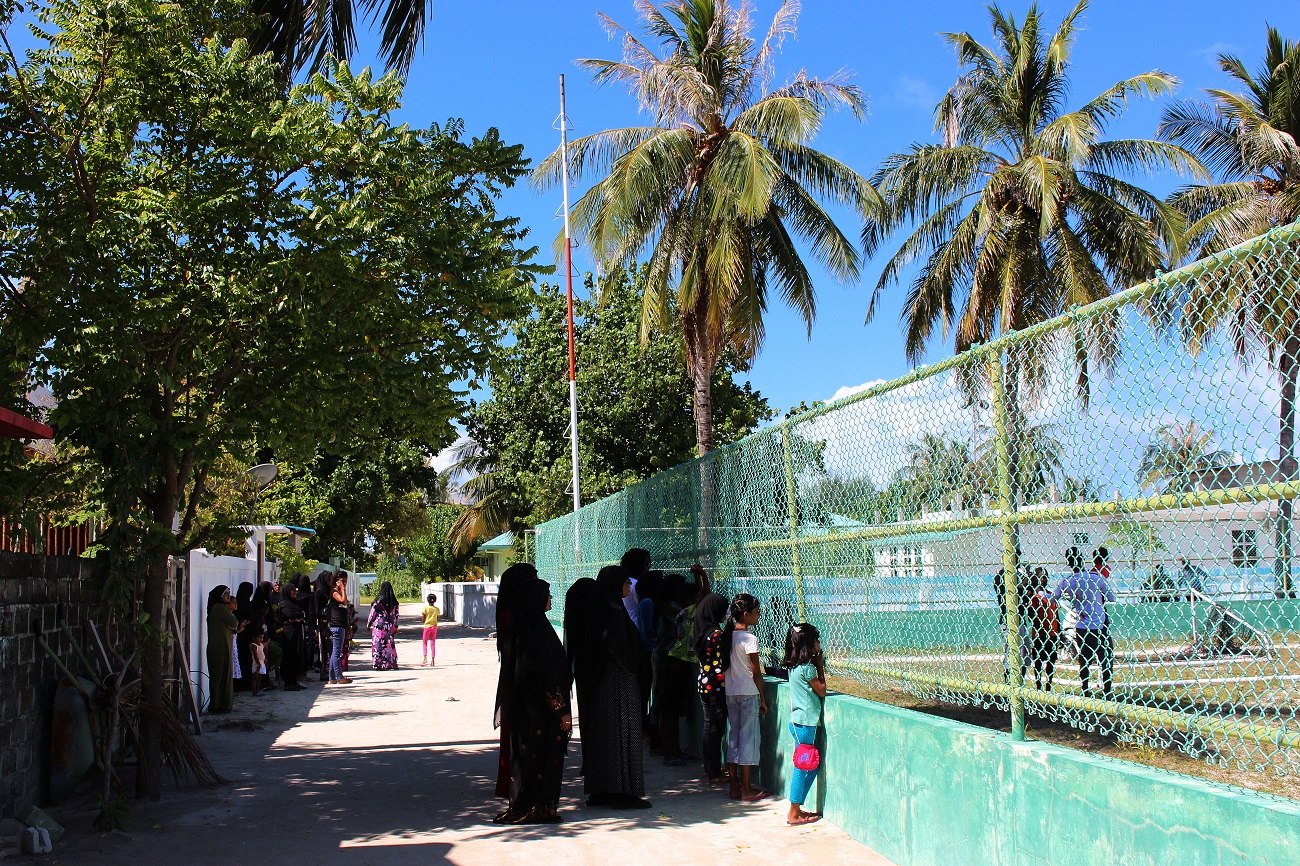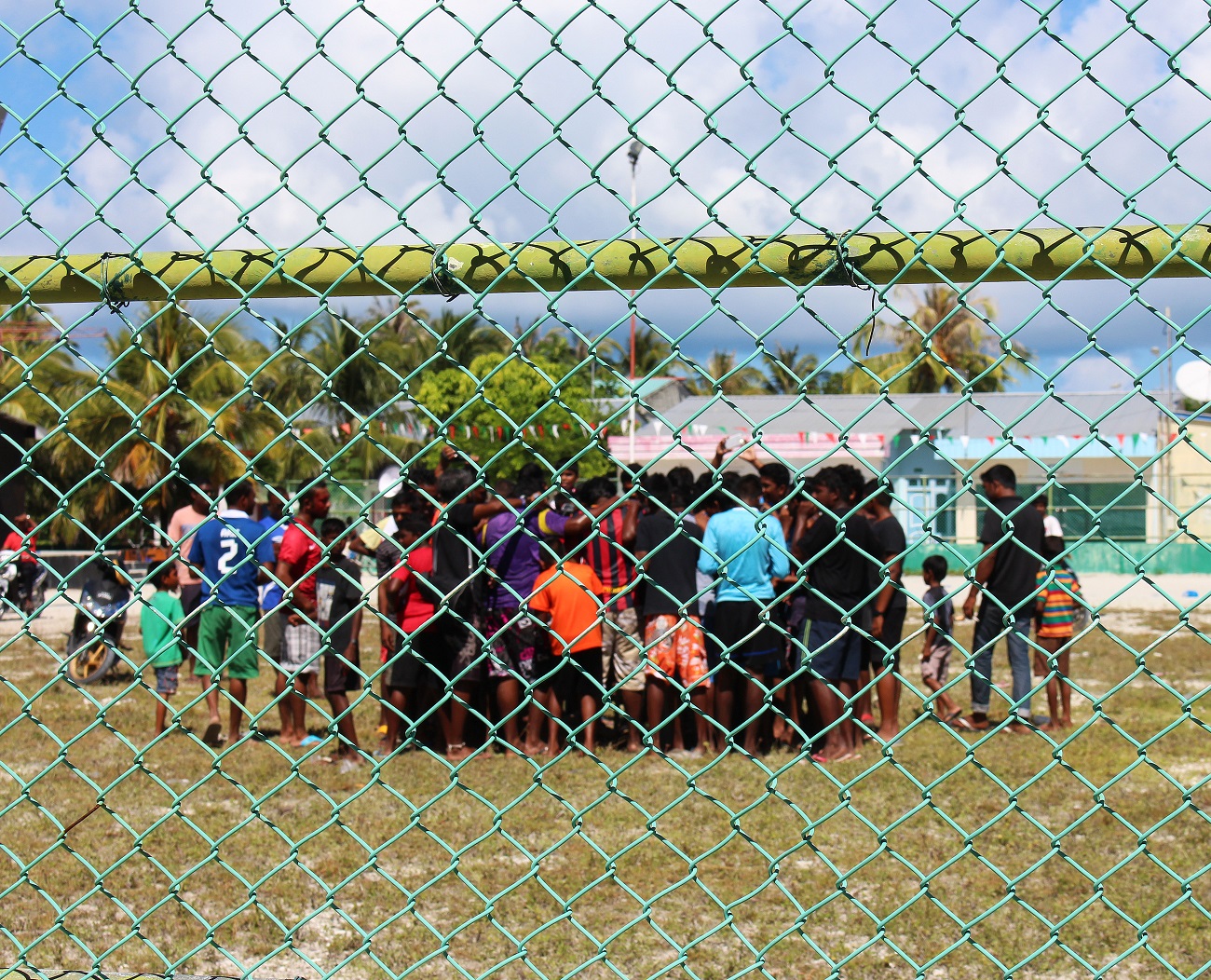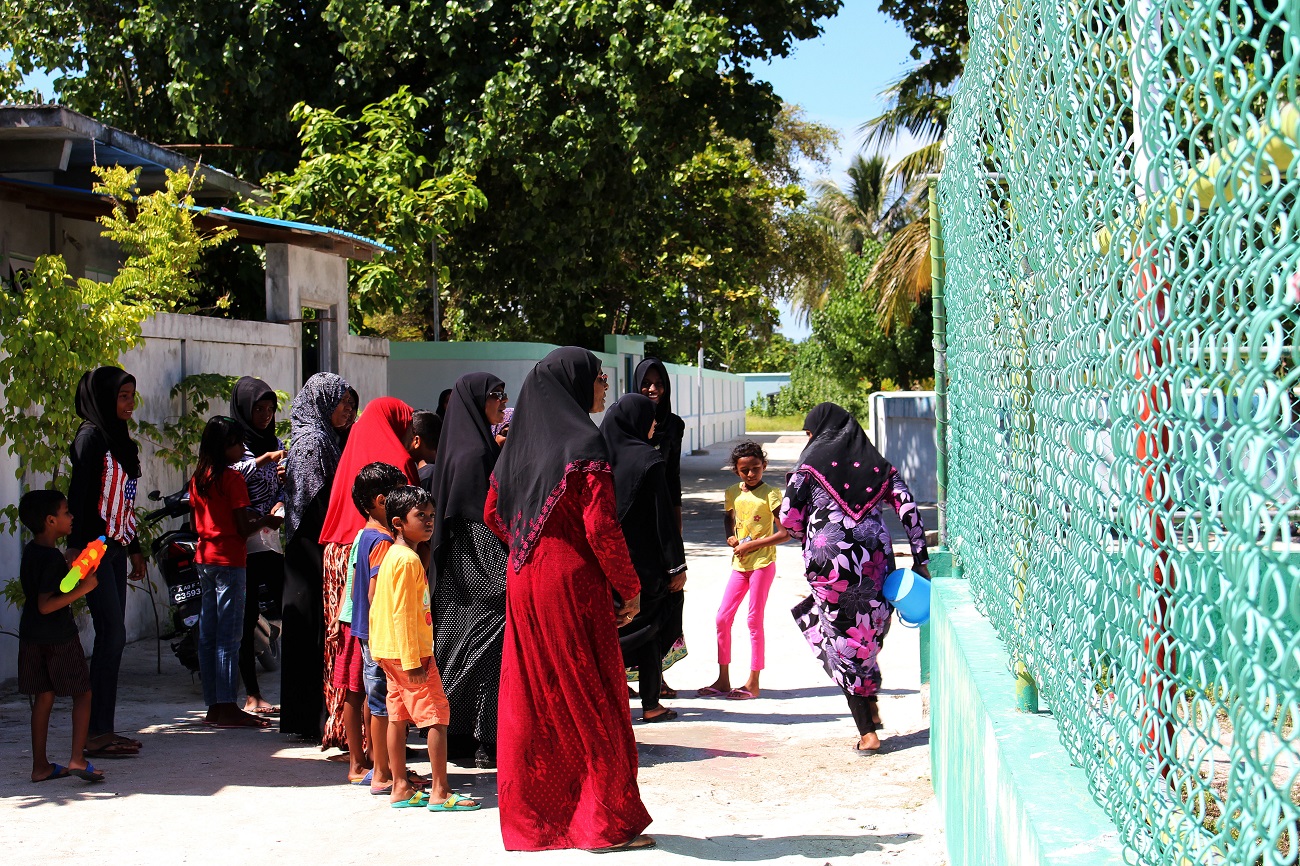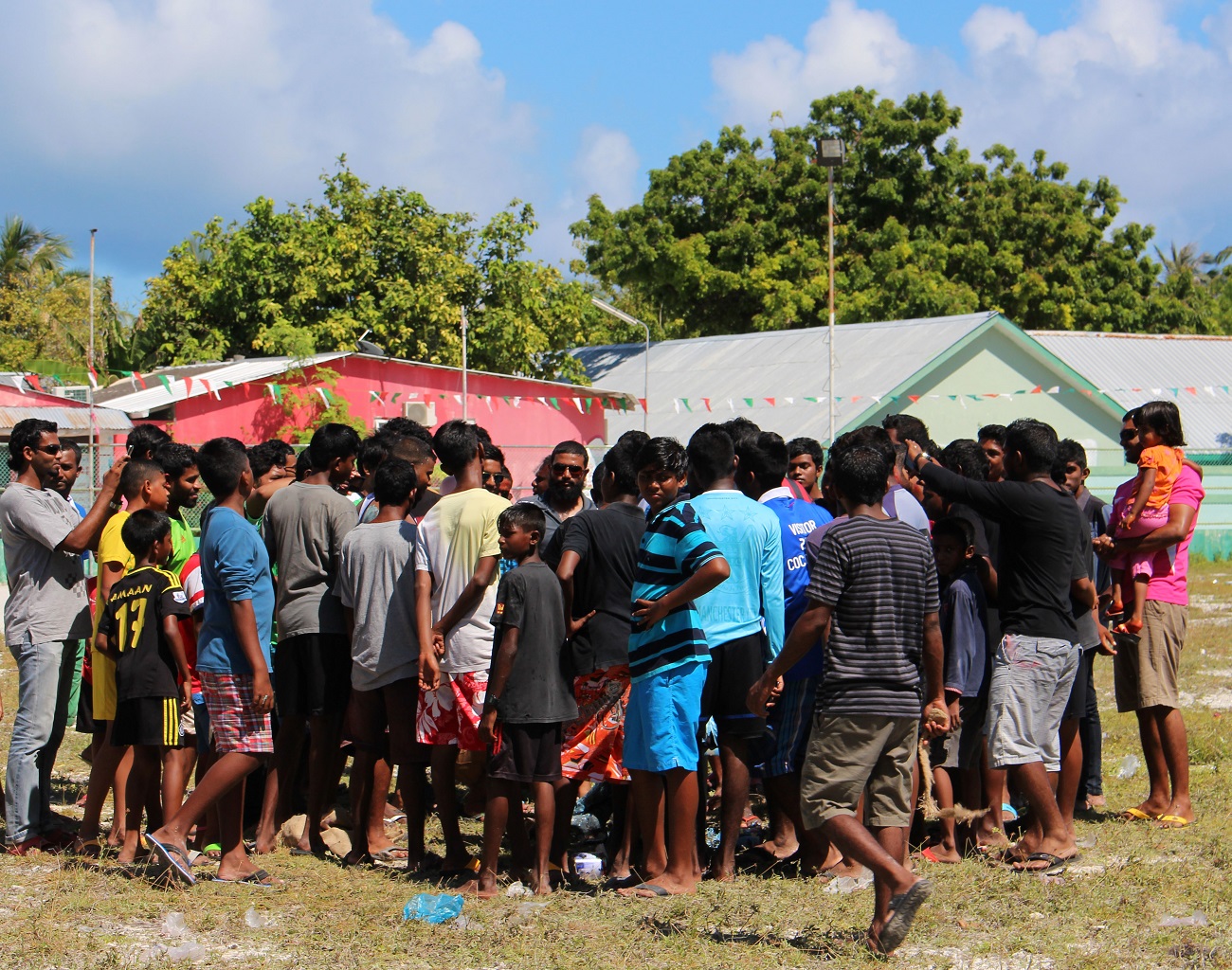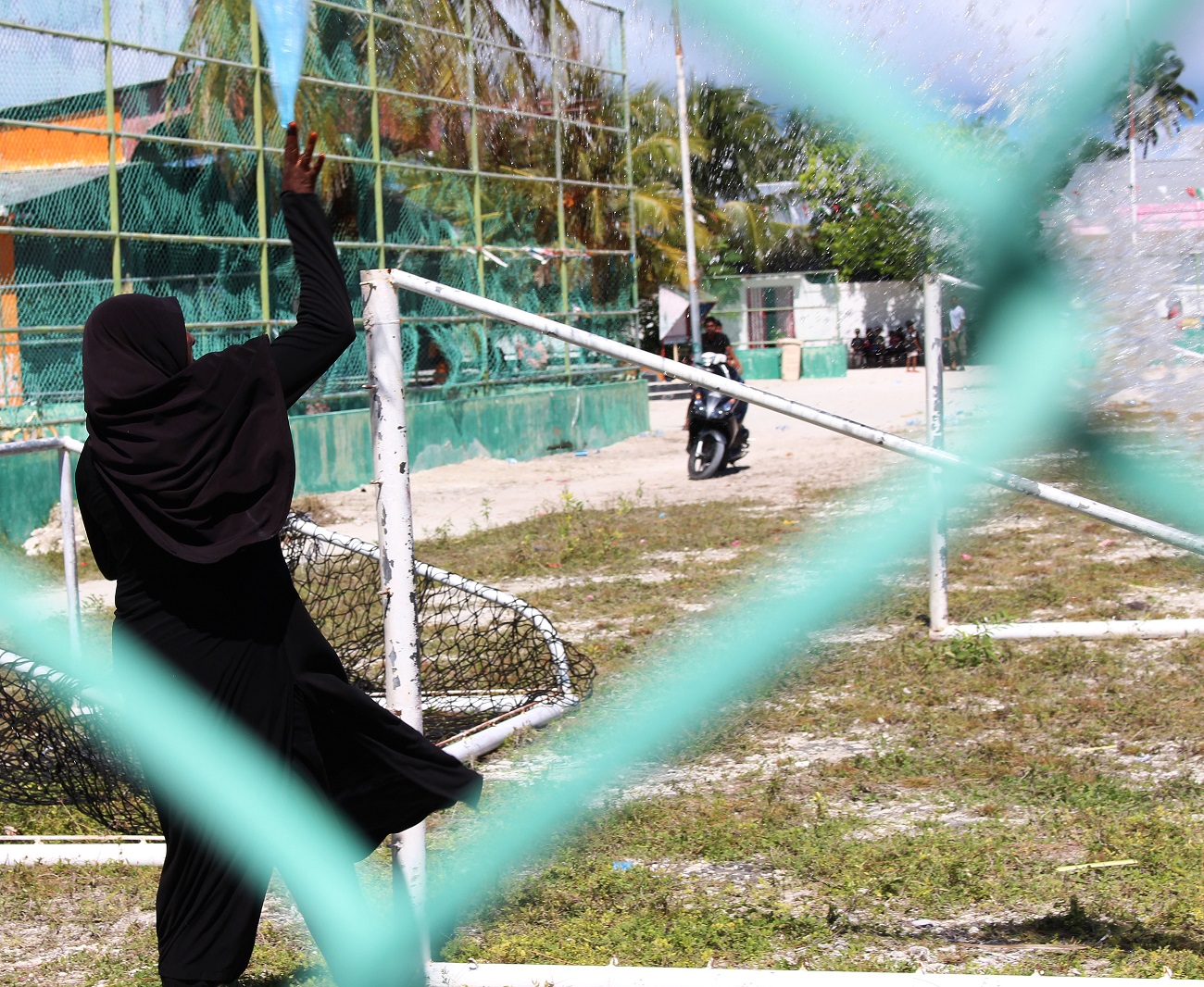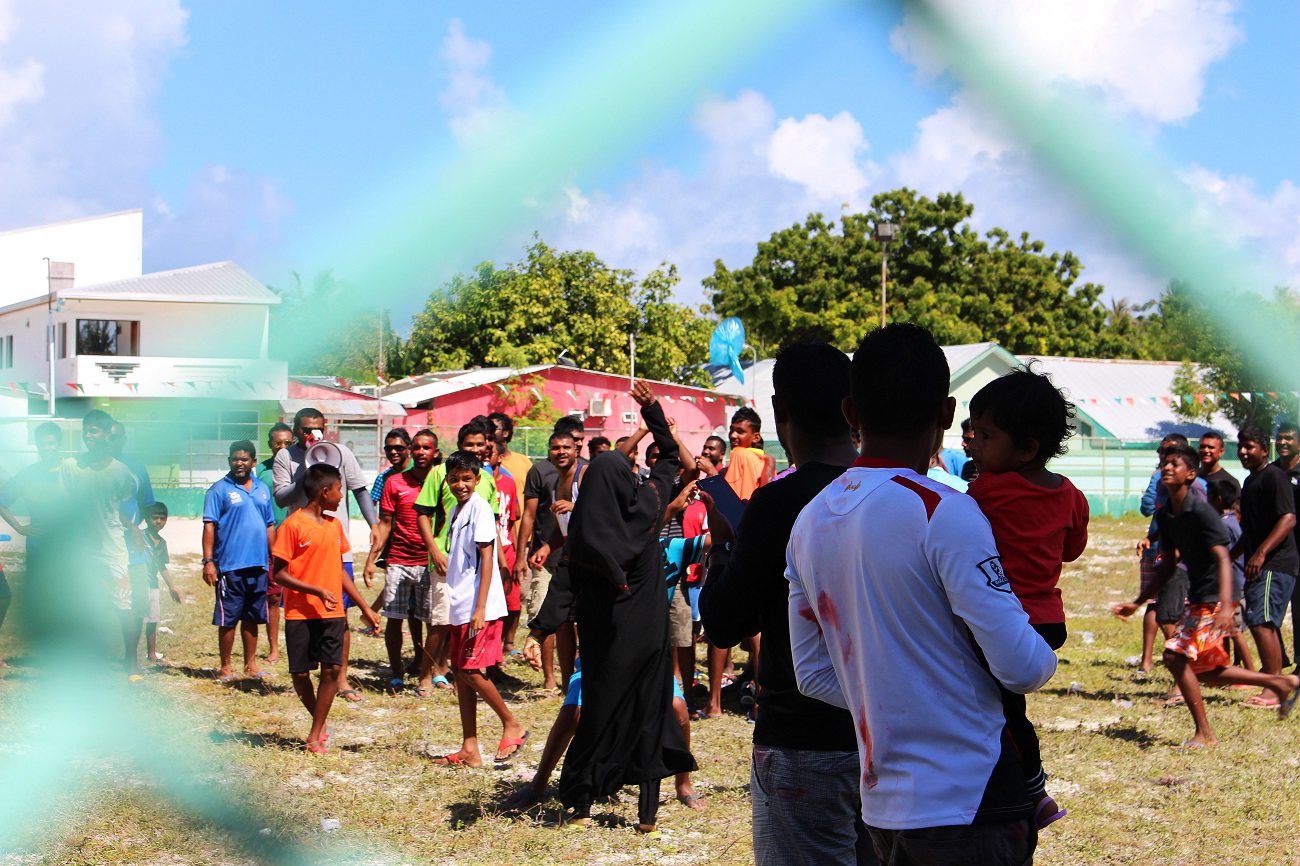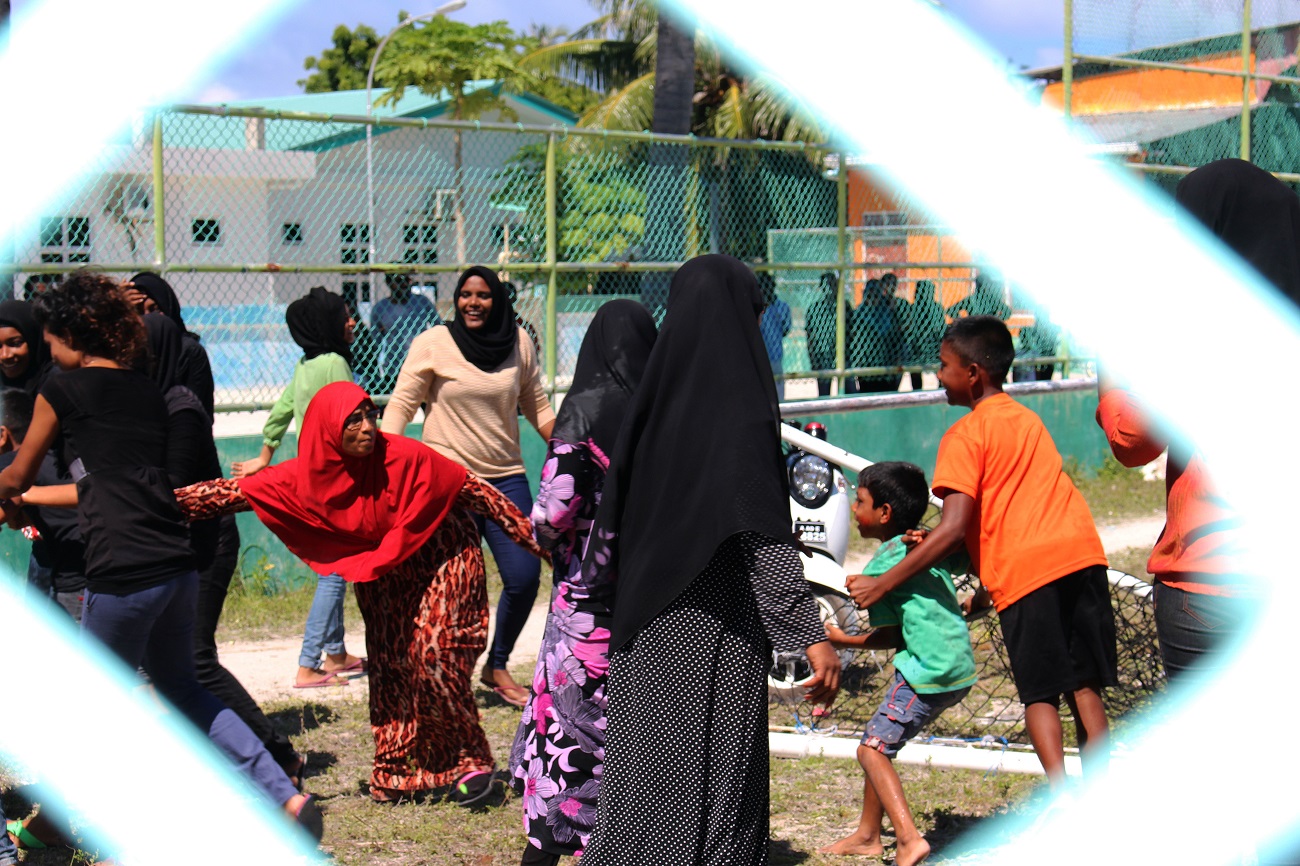 You should certainly check out some local islands on your trip to Maldives. Next on my list is way down South in Addu Atoll, the city Addu.