When I mention to anyone that I live in Maldives, they get very excited and a little jealous, assuming I must live in the absolute definition of luxury (i,e, on a resort). Maybe they imagine me drinking pina colada's out of fresh pineapples on my balcony that overlooks the sea, eating incredibly healthy meals made from ingredients of the island; fresh fish, fruit and vegetables picked only that morning, a world away from factories, pollution and city-living. They think it's a paradise, and in some ways it is. But it's not a resort. It's much MORE.
Maybe (ironically) what actually holds Maldives back are these some-100 island resorts. Why? Think about it- who owns these resorts? There's 345,000 people in this country spread across 200-odd local islands. The rest of the 900 and something islands are left uninhabited, although I don't imagine forever. New resorts are popping up all over the place since there's such immense demand for vacation packages to this island utopia. OK ok, so resorts are good because they give the people jobs and a career ladder (not to mention all the millions and millions of profits for those at the top). BUT, it seems actually more than 50% of resort staff are foreign: fair enough if you need other spoken languages or set of skills, but the majority are doing what a Maldivian could do himself. Whether that's Maldivian's being lazy or resort owners hiring from outside the country in order to pay reduced wages, I don't know.
The problem is that the average Joe (or rather, Ibrahim) barely, if at all, benefits from this kind of tourism. Resorts have their own dive schools, restaurants, speedboat hire, you name it. They do offer day trips to local islands… but I kinda feel that's just to make guests feel well-cultured, when in reality all they'll do is wander around a bit (with a tour guide from the resort) under their fancy umbrella's before sailing off back to fairyland. Sorry I'm coming across really rude, but now I've traveled to several local islands (Male, Hulhumale, Villigili, Himmafushi and Maafushi fairly close to me, and islands in Addu and Lammu further afield) I feel really passionate about localised tourism- actually giving something to local communities, using their own guest houses, diving schools, restaurants etc.
Island community is like nothing I've ever experienced before. I grew up in Colchester, a fairly large town not far from London with a population size of 104,000: that's practically a third of Maldives. Only 5 islands in Maldives have a population over 3000, other islands range from 500 – 2000, others less than a couple hundred people. I've noticed that therefore, everyone helps everyone. If one guest house is fully booked, they'll send their guests to the other guest houses on the island and give them the majority of the payment. If a guest house calls up the diving school on the island to book some guests in, they'll give them some kind of deal, like commission I guess, for bringing them business. The same even applies to souvenir shops, whatever a guest buys from the shop, around 50% will go back to the guest house or whoever is responsible for that guest being on that particular island and being taken to the shop. But wait, it's not just within the island. Island to island local businesses work together, I've seen first hand as one of my best friends owns a guest house here in Hulhumale with his Uncle. If he has guests wanting to explore other islands, he'll call up a guest house in the desired island and get it all organised. He benefits with a bit of commission, the other guest house benefits, the guest benefits (gets to explore in so much depth) and all the staff involved and their families all benefit.
TIP: If you're thinking about going to Maldives, however much it goes against your obsessive need to plan, DON'T PLAN. Speedboat / local boat transfers from island to island aren't the easiest (unless you happen to speak Dhivehi and know all the right guys…) So if I was coming here as a tourist, I'd book the first guest house I wanted to stay in and sort everything from there. These guys are good people, but please remember that they haven't been in the business long. An obvious difference between staying in resorts and staying on local islands is the service you'll receive. Maldives are friendly yes of course, but sometimes there seems to be a lack of initiative, which can be frustrating to say the least. Before I used to think Maldivians could be rather rude, but I've since realised that it's more a matter of a lack of training and/or English ability. That's why I was incredibly delighted by the service I received when staying on Gan Island in Laamu Atoll, in a guest house called Reveries– it's basically resort standard. The staff were SO smiley and efficient, plus there's a restaurant, beautiful garden, gym, spa and swimming pool AND just next door they've got a dive school.
Another thing to remember: I'm always reading bad reviews from tourists who have stayed on local islands. Their complaints are always the same, maybe the airport transfer was an hour late, the receptionist seemed unhelpful, they waited too long for food in a restaurant, a bottle of water took 20 minutes to come out….. all I can say to all that is that tourists need to calm down. This is island living. I had a similar experience of waiting a long time for a bottle of water while staying in Maafushi. Did I care? No. Why? I was sat on a beautifully lit dining area on a white sandy beach, the stunning blue sea only metres away from me. I was paying pennies ($26 a night) to stay there, and my meal of fresh seafood was only going to cost about $5. What was the problem again? If Maldives has taught me anything, it's to take a breath and stop. There's no rush… look around you and take it in, the smells, the sights, the way the slight breeze feels. In the 20 minutes waiting for the bottle of water, I had 50 thoughts whirling around in my head, but most of all how lucky I am to be here right now. You know, tourists can only recently travel to local islands. Before it was strictly illegal- not to mention impossible. My friend I mentioned before, it used to take him a 3-day boat trip to reach the capital from his island, now it can be reached in several hours, and there's even plans for a runway.
Resorts are going to be there, always. The chance of being one of the only guests on an entire island, before it's completely flooded with budget-travelers and backpackers? Time's tick-tocking!
The following are a mix of my own images from around Maldives. Take a pen and paper and write down whether you think it's a resort or not, and have a think about which places look more appealing- be that more interesting, more pristine, whatever appeals to you: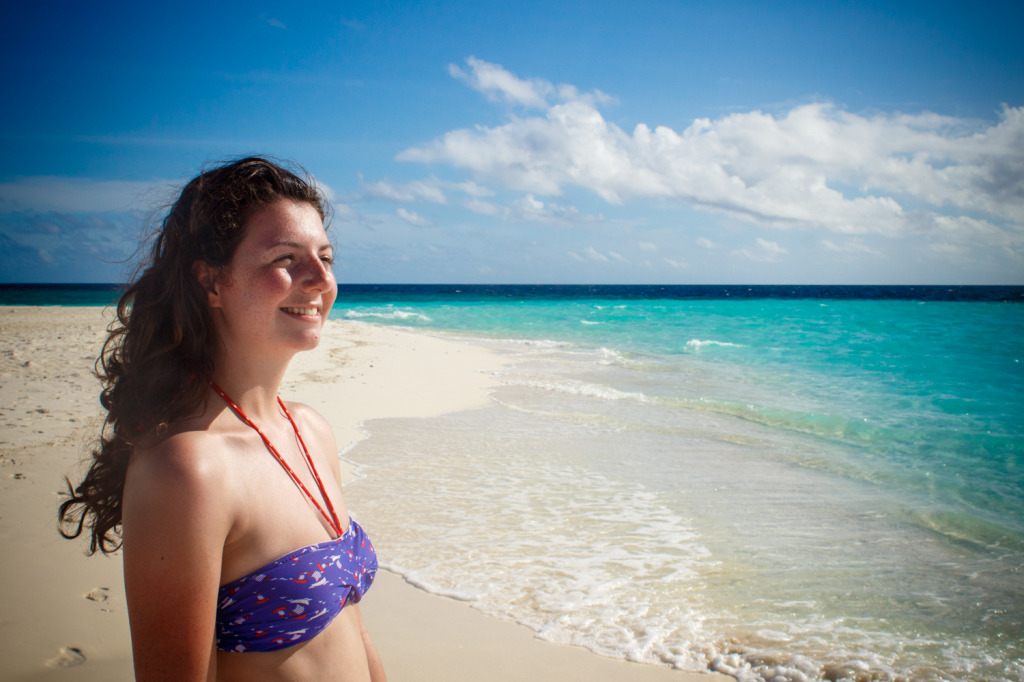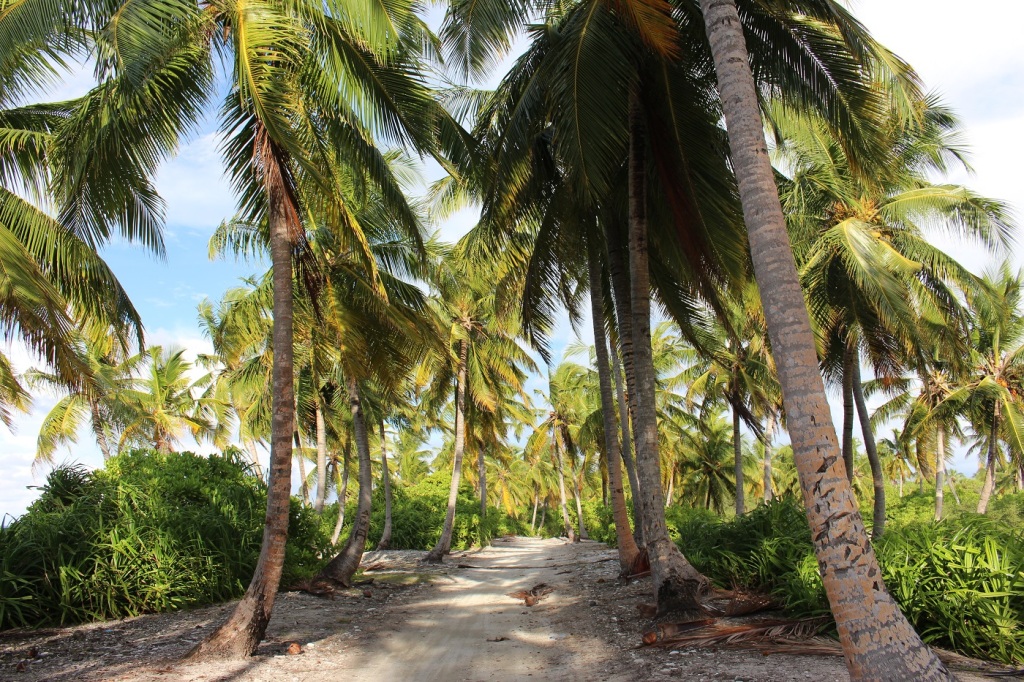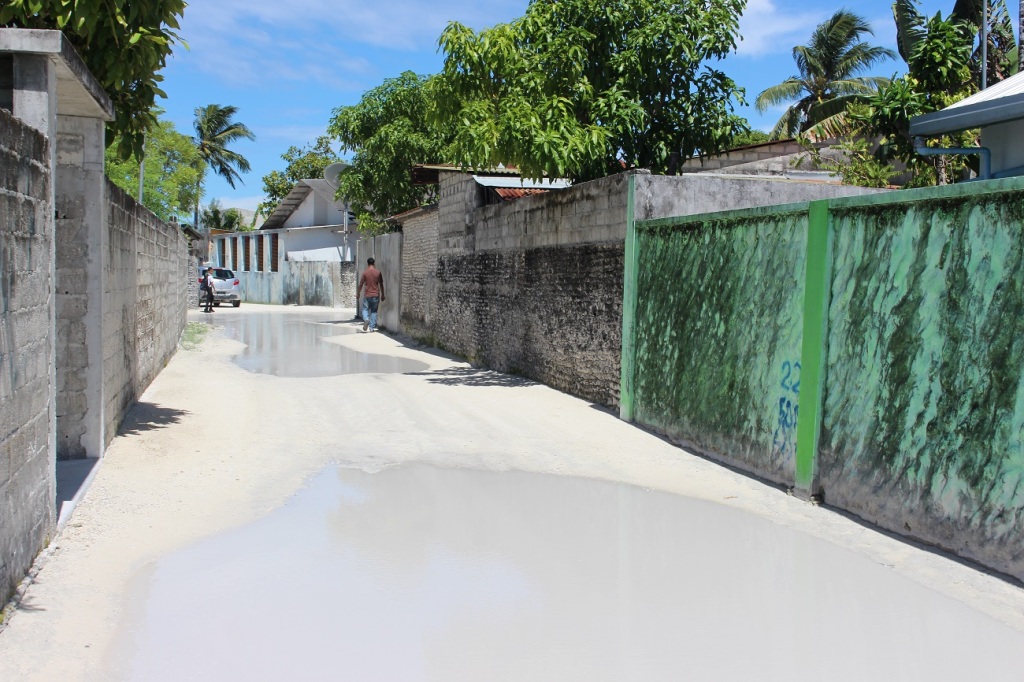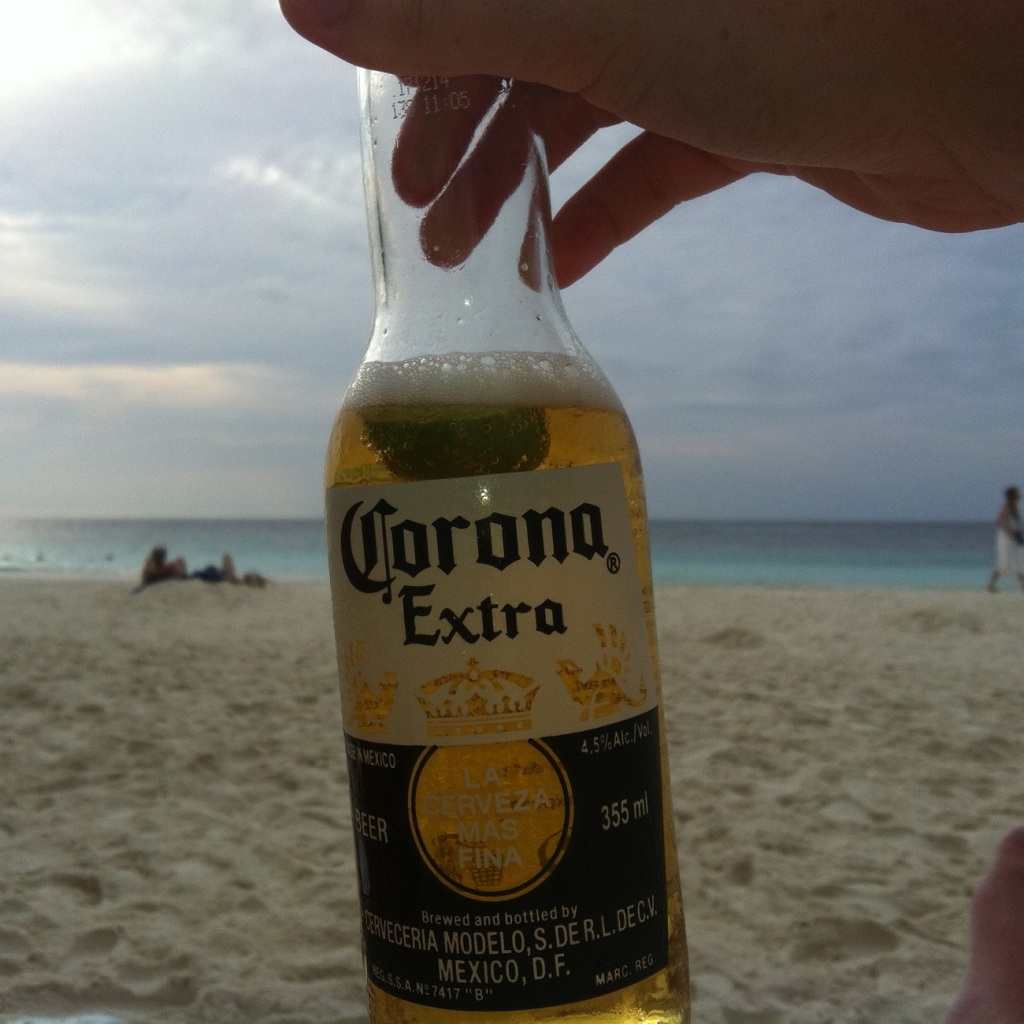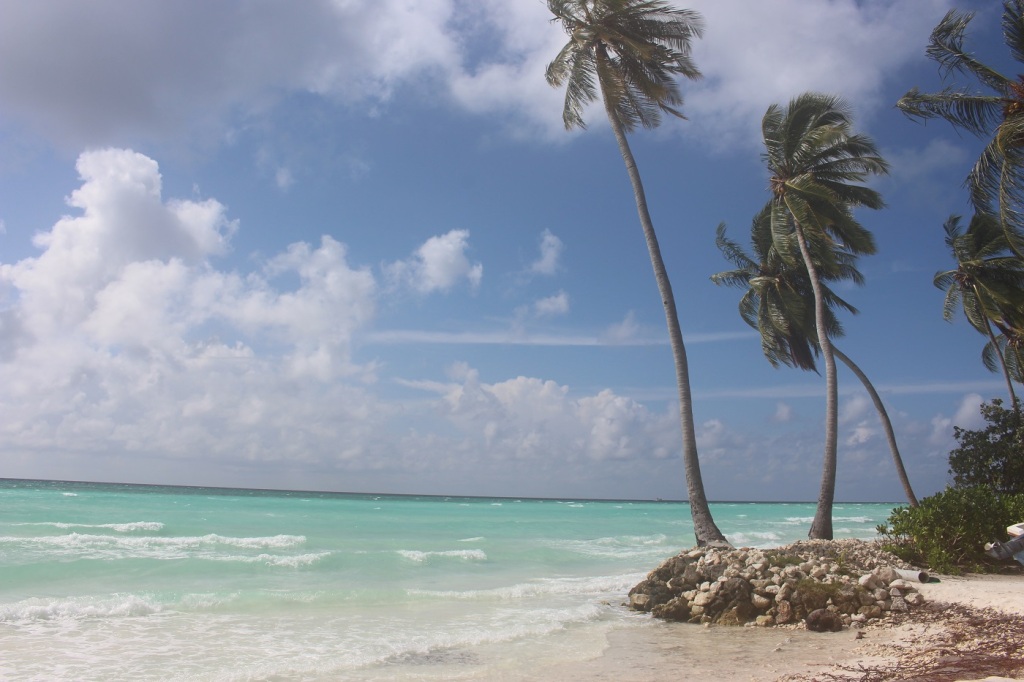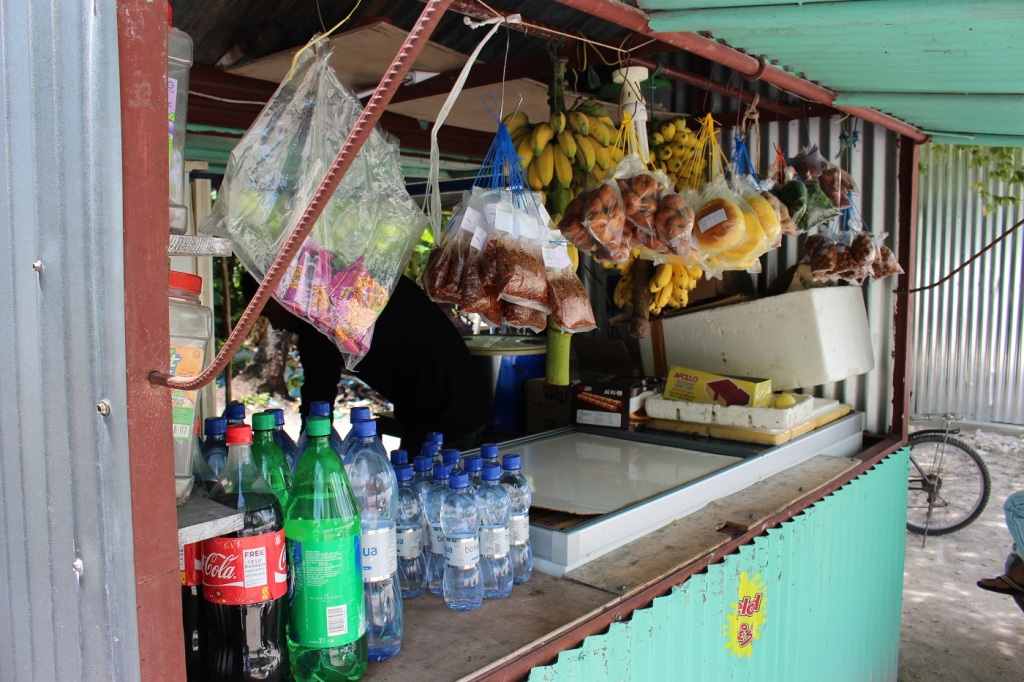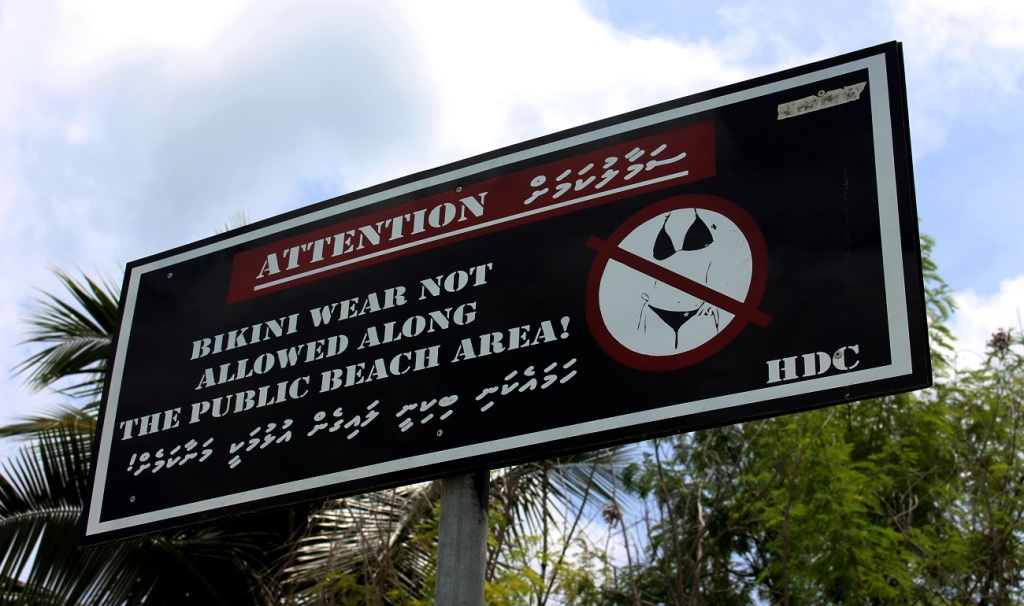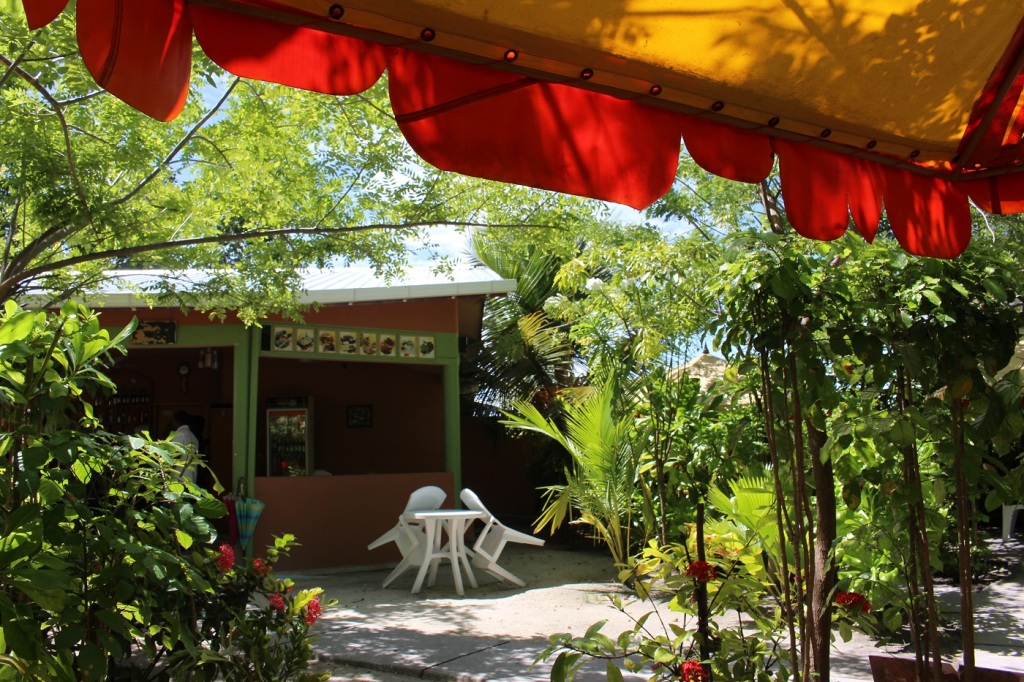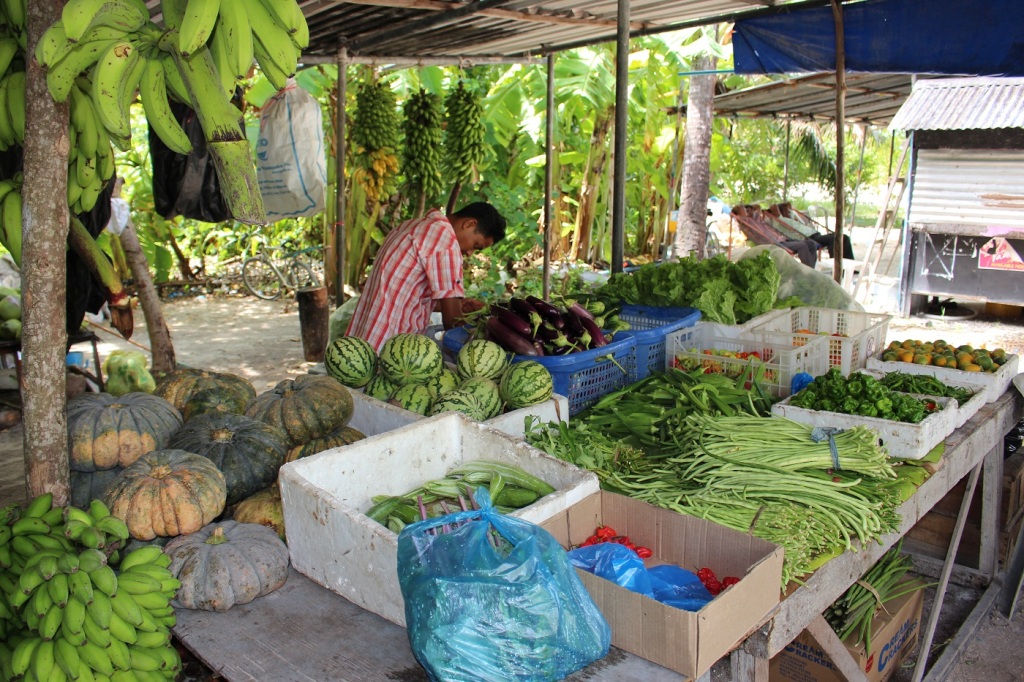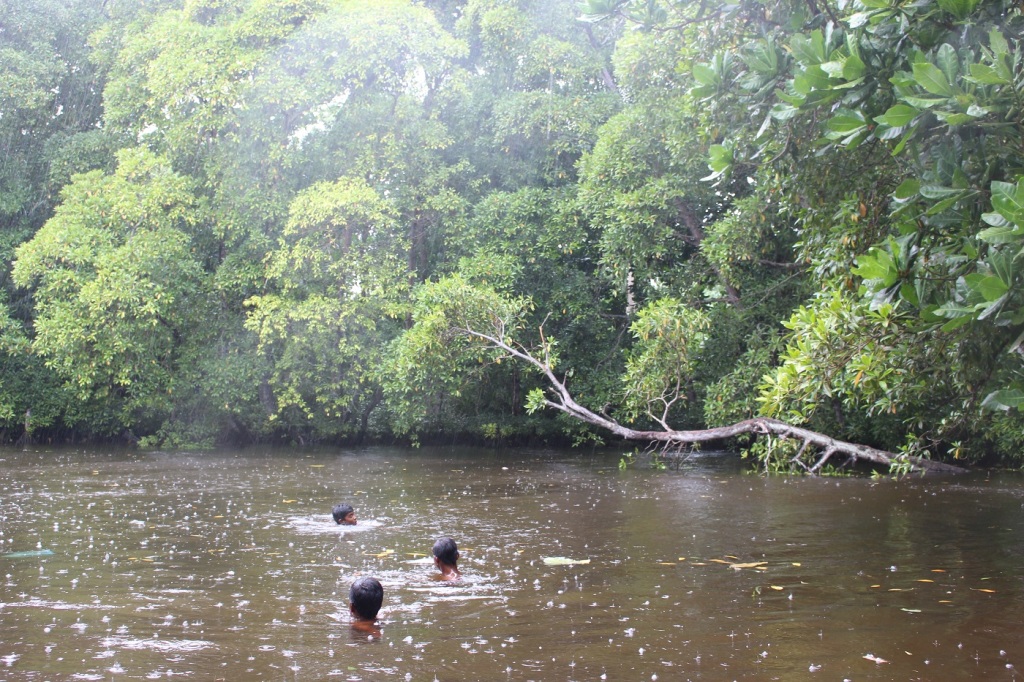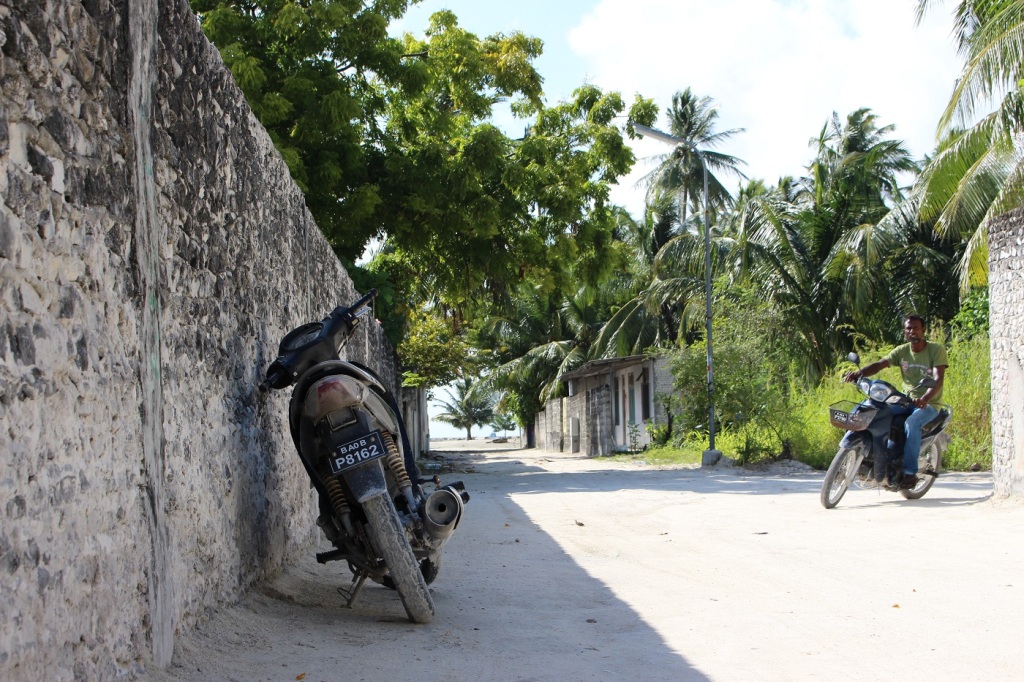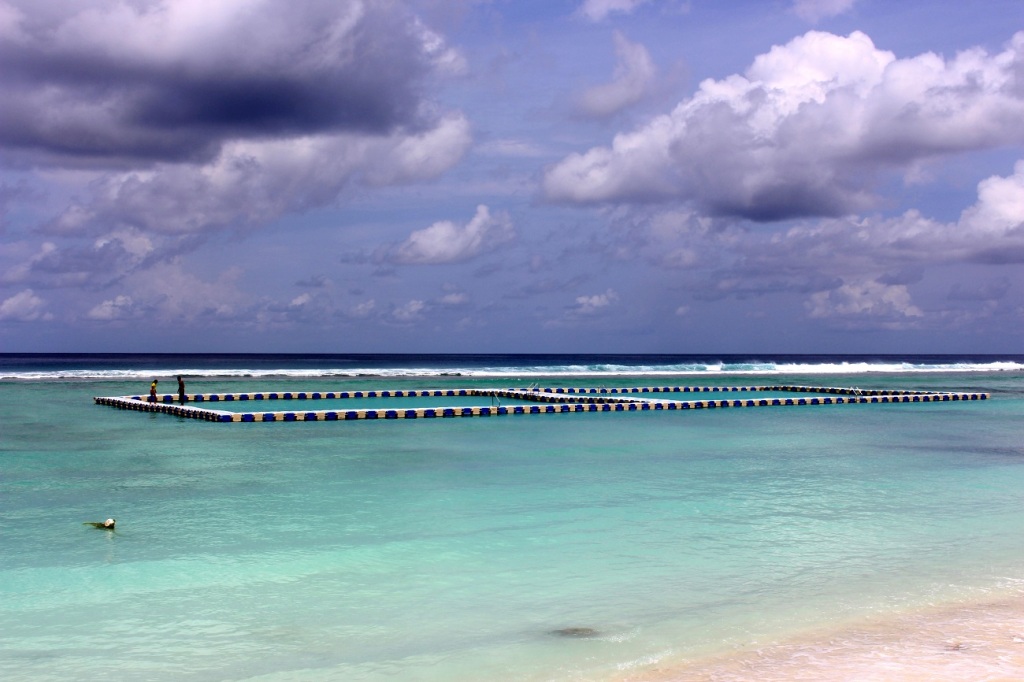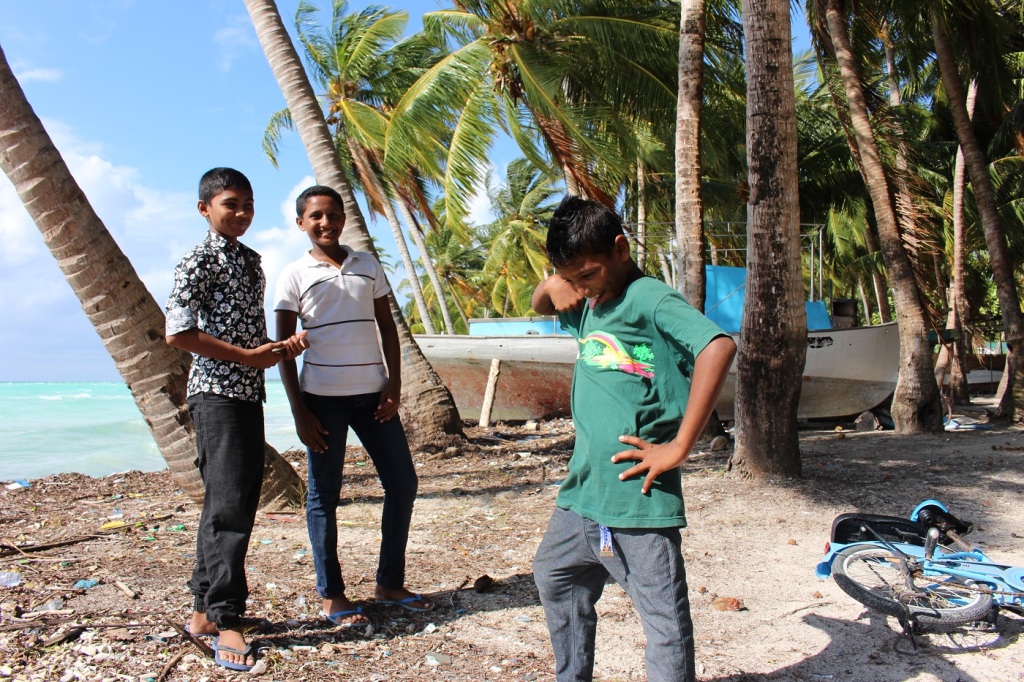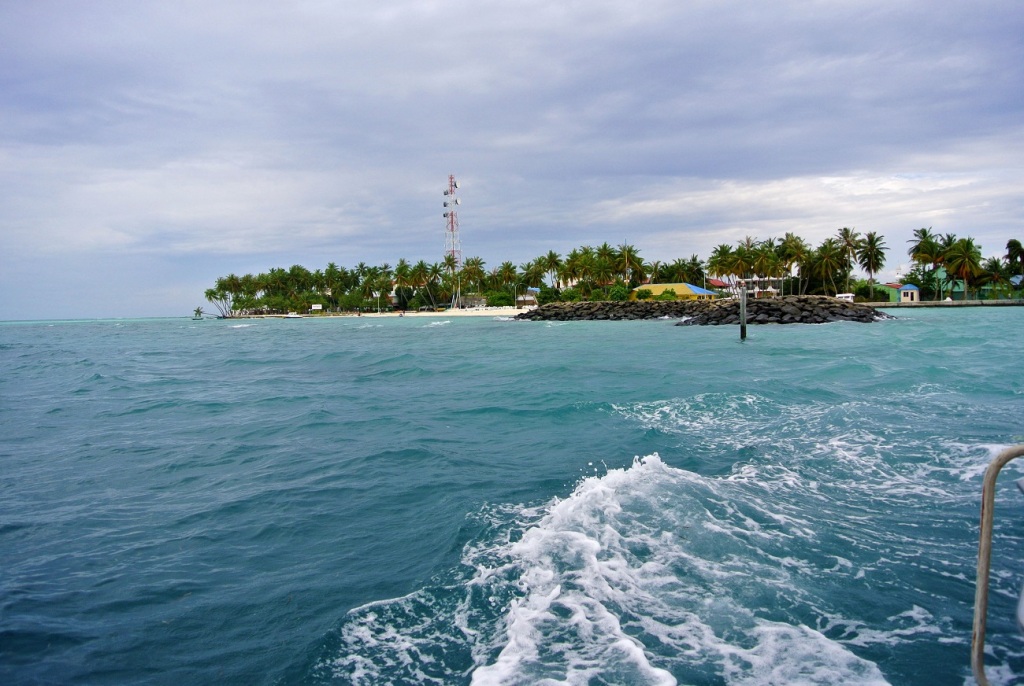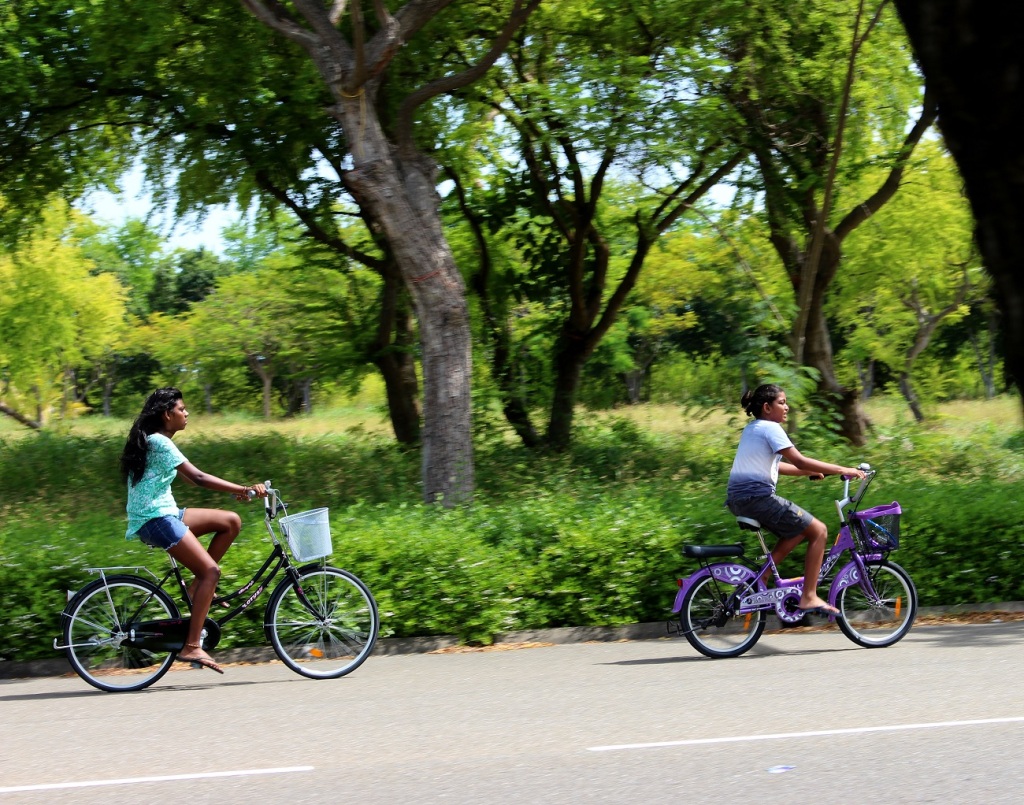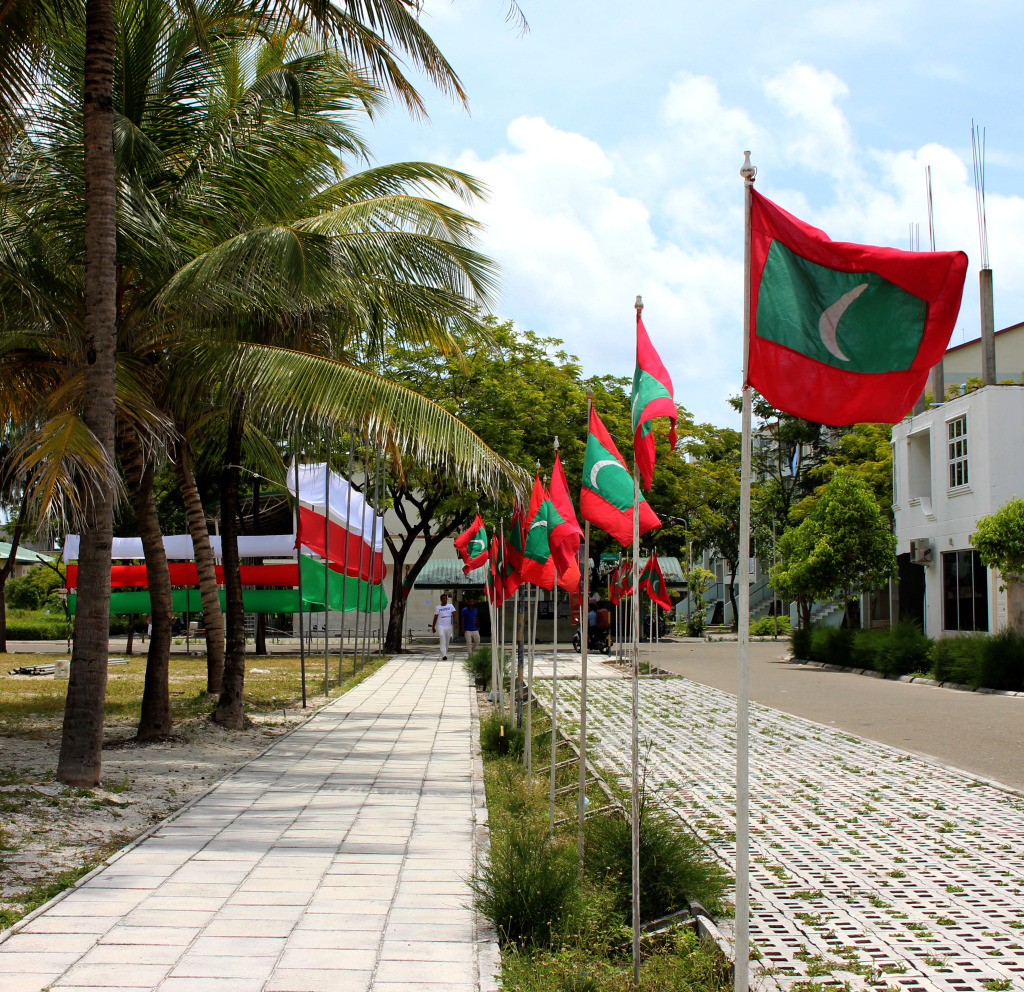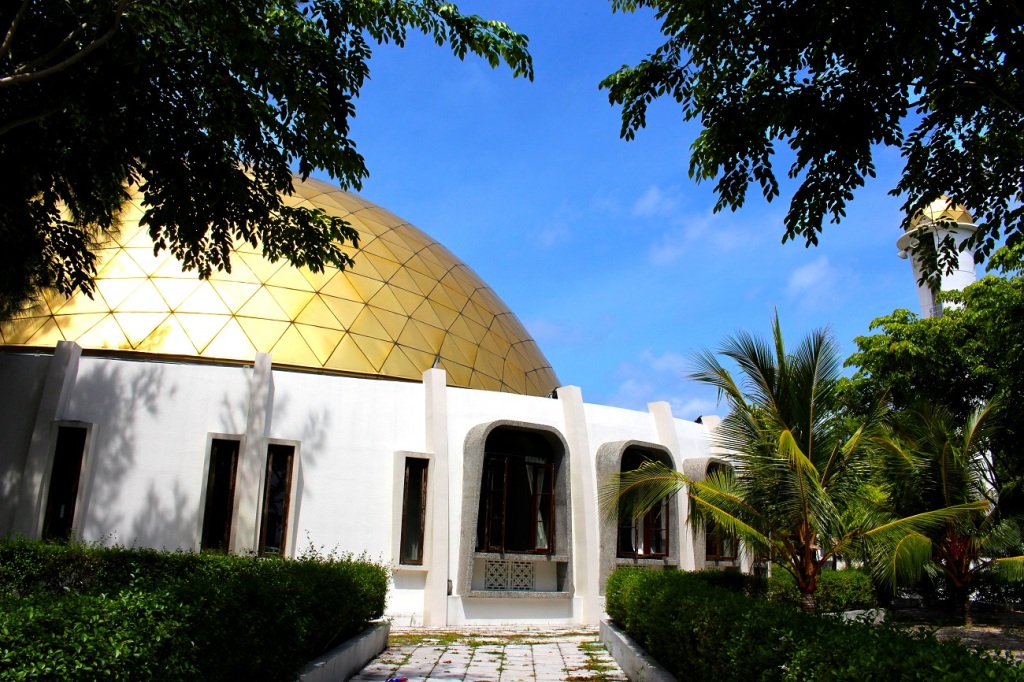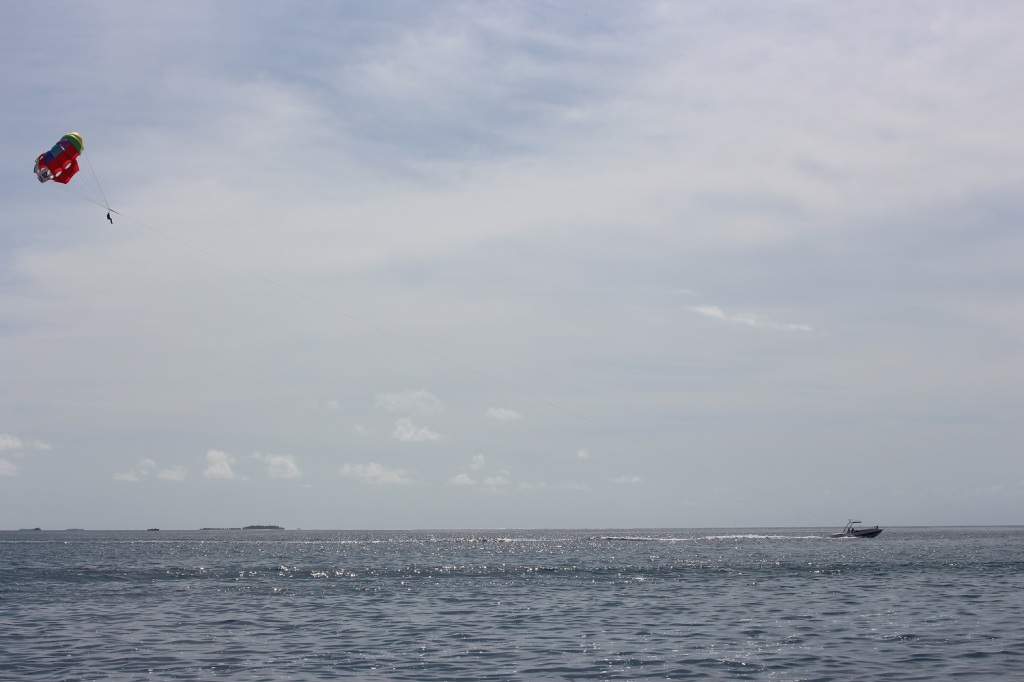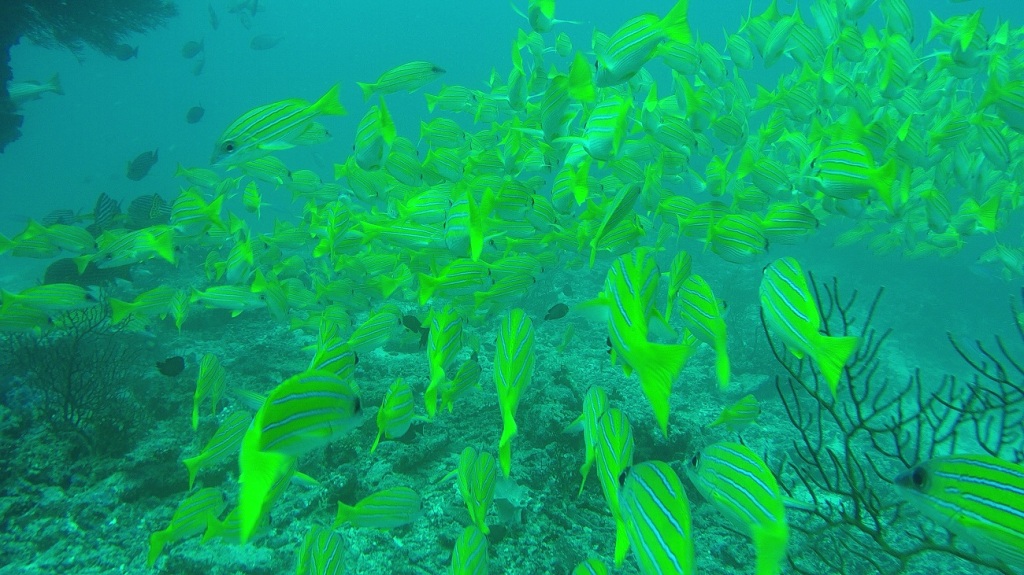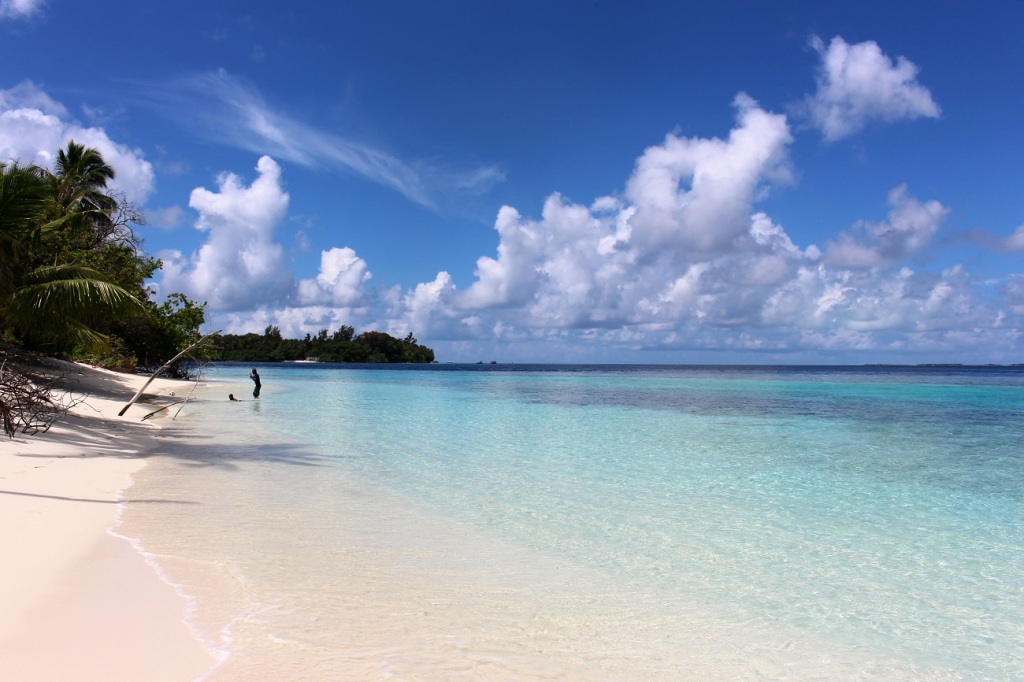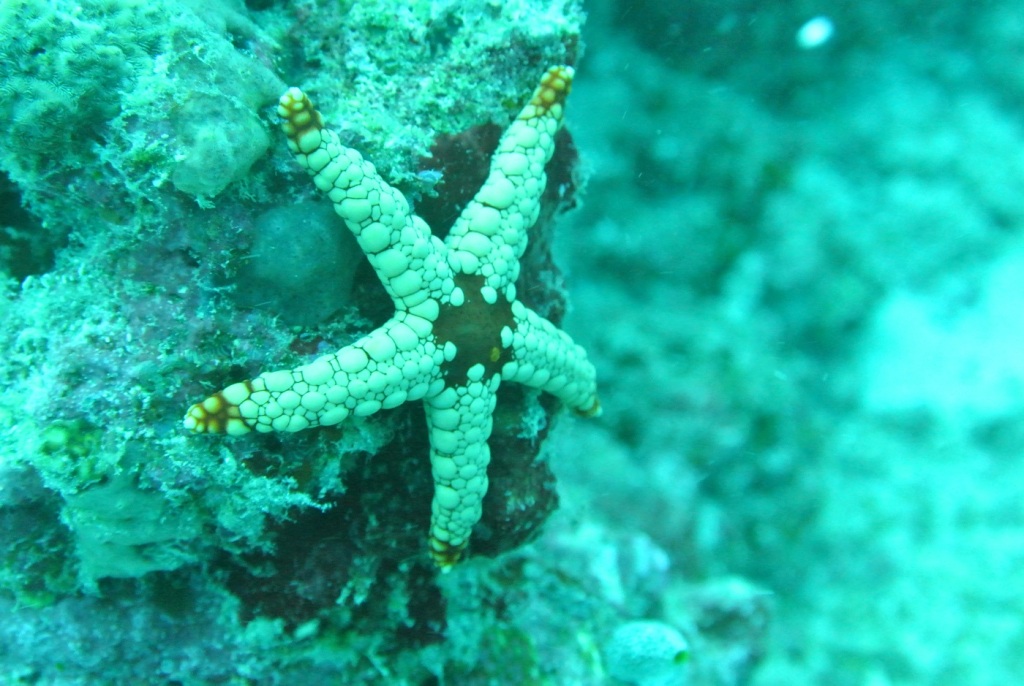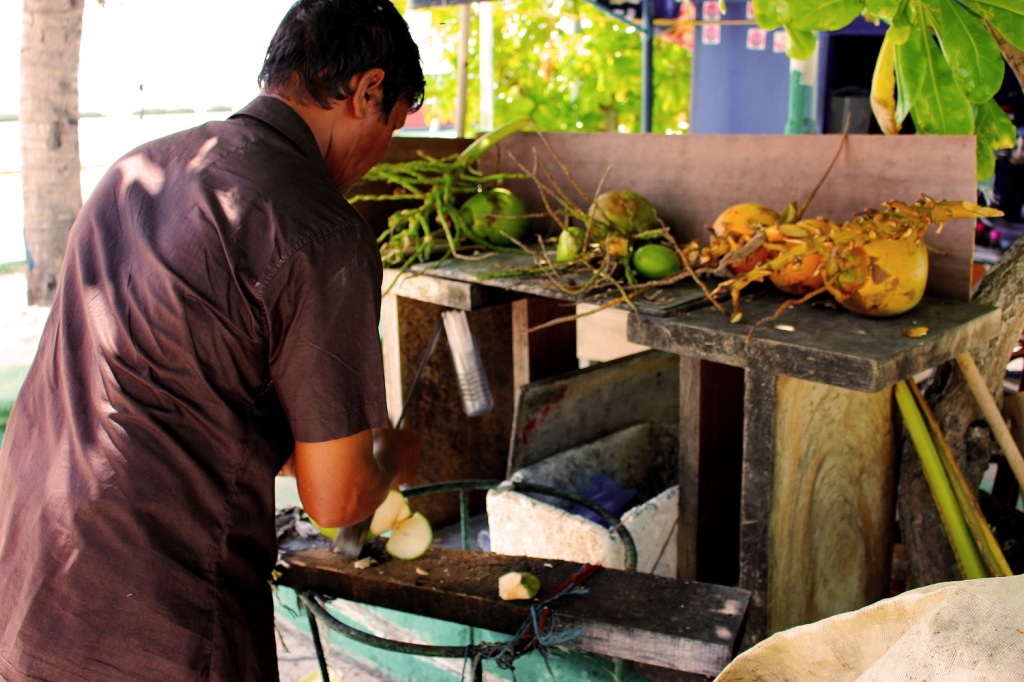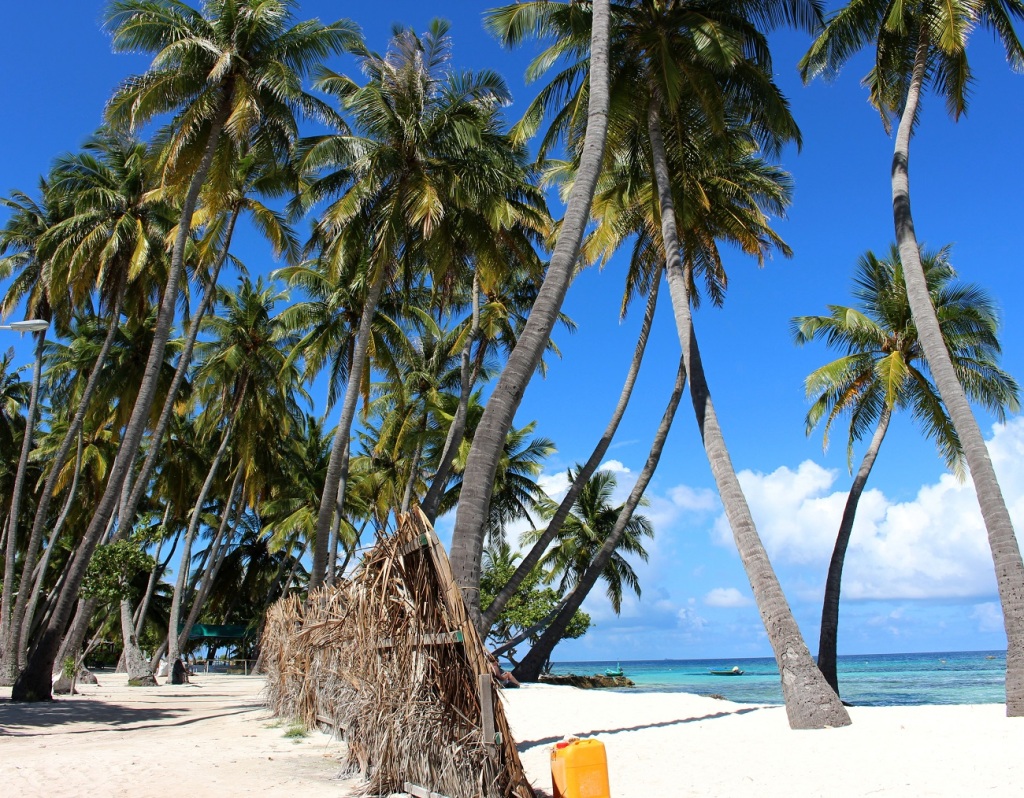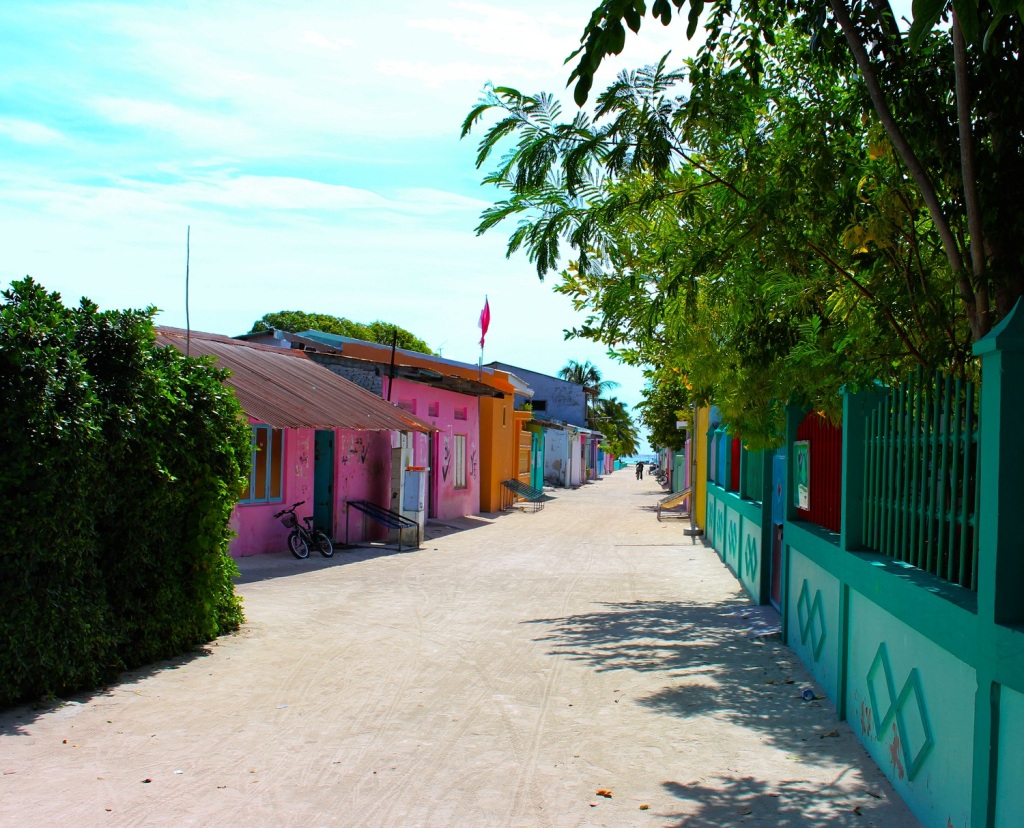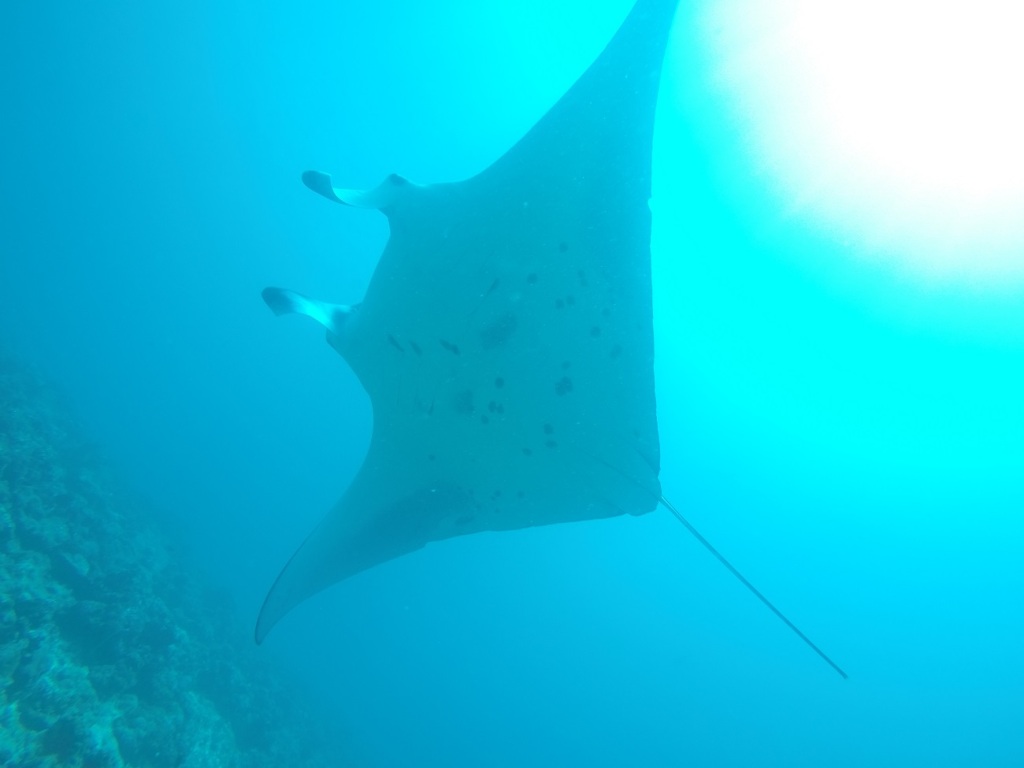 Answers:
1. This was to throw you off a bit- here I'm on a sandbank – so actually not a resort or a local island but it's important to note that BOTH resorts and local islands offer excursions to sandbanks.
2. Oh nature! This was taken in a local island called Hithadhoo in Addu Atoll.
3. A quiet road in the neighbourhood- Hithadhoo, Addu.
4. Since you really ought to know by now that alcohol is prohibited on local islands, you'll know this was taken on a resort- Filhaaholi Island Resort.
5. Bikini beach on a local island called Gan Island- Laamu Atoll.
6. A local fruit and snack shop- Gan Island, Laamu Atoll.
7. This sign is similar to most signs on the beaches of local islands. Bikini's are not allowed and wearing one is extremely ignorant, disrespectful and will have you oogled at if not told to cover up by police. – Hulhumale (my island home).
8. A wonderful restaurant named "Royal Plus", extremely fast and polite service. Definitely recommend- Hithadhoo, Addu.
9. The beach in Hulhumale.
10. A colourful fruit and vegetable market – Gan Island, Laamu.
11. A picturesque lake where boys were swimming and playing during some very heavy rain- Gan Island, Laamu.
12. Going for a walk around- Gan Island, Laamu.
13. The swimming track! Whoever thought of this is a genius, I love it. – Hulhumale
14. Walking around the island taking it all in, I bumped into some local boys playing and stopped for a chat- Gan Island, Laamu
15. This is an incredible island, especially over Eid holidays. – Maafushi
16. Taken from inside the bus while on my way to work.- Hulhumale
17. Oh I love a bit of patriotism! In England we never put up our flag… – Hulhumale.
18. An absolutely stunning Mosque with a very peaceful garden surrounding it – Hulhumale.
19. Taken close to Hulhumale. Local watersport companies offer para-sailing, among much more.
20. Diving with Hulhumale Dive Club.
21. Girls v Boys water fight over Eid holidays- Maafushi.
22. Again not a resort or a local island, tricked ya! This is one of Maldives 900 charming uninhabited islands. Both resorts and local islands alike offer such excursions.
22. Diving with Maafushi Dive.
23. Fresh coconut juice- Himmafushi.
24. A "bikini barrier" allowing tourists to get into their swimsuits during their stay- Maafushi.
25. Oh I adore all the colours! – Himmafushi.
26. Diving with Dive Club Hulhumale… if you want to see Manta Rays, this is the place to be.
27. Nothing like a stroll along the beach- Maafushi.
Well… only 1 photo was actually from a resort, the one with the bottle of beer. So what's your opinion? Are you a pay-a-fortune-resort-goer or a budget-travel-culture-seeker? Thank you for reading.